Hardwood by Deck-Max

Quality hardwood
timber made easy
Choose your preferred hardwood timber decking material. Discover and shop to match your lifestyle.

100% Legal Wood


More than 40 years life span


Termite Resistance

Profiled Both Sides

Lifetime Warranty on Clips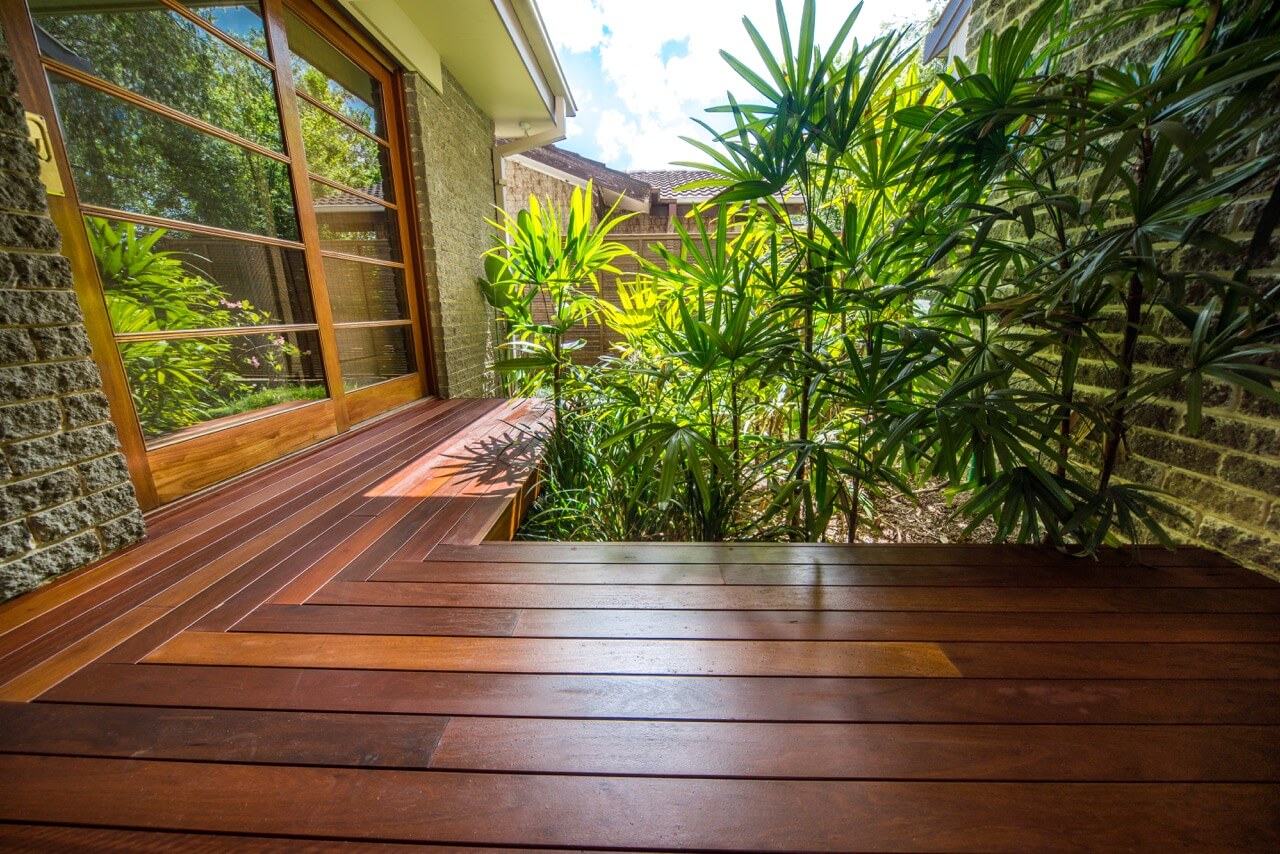 Hardwood decking colour Choices

Discover and shop to match your lifestyle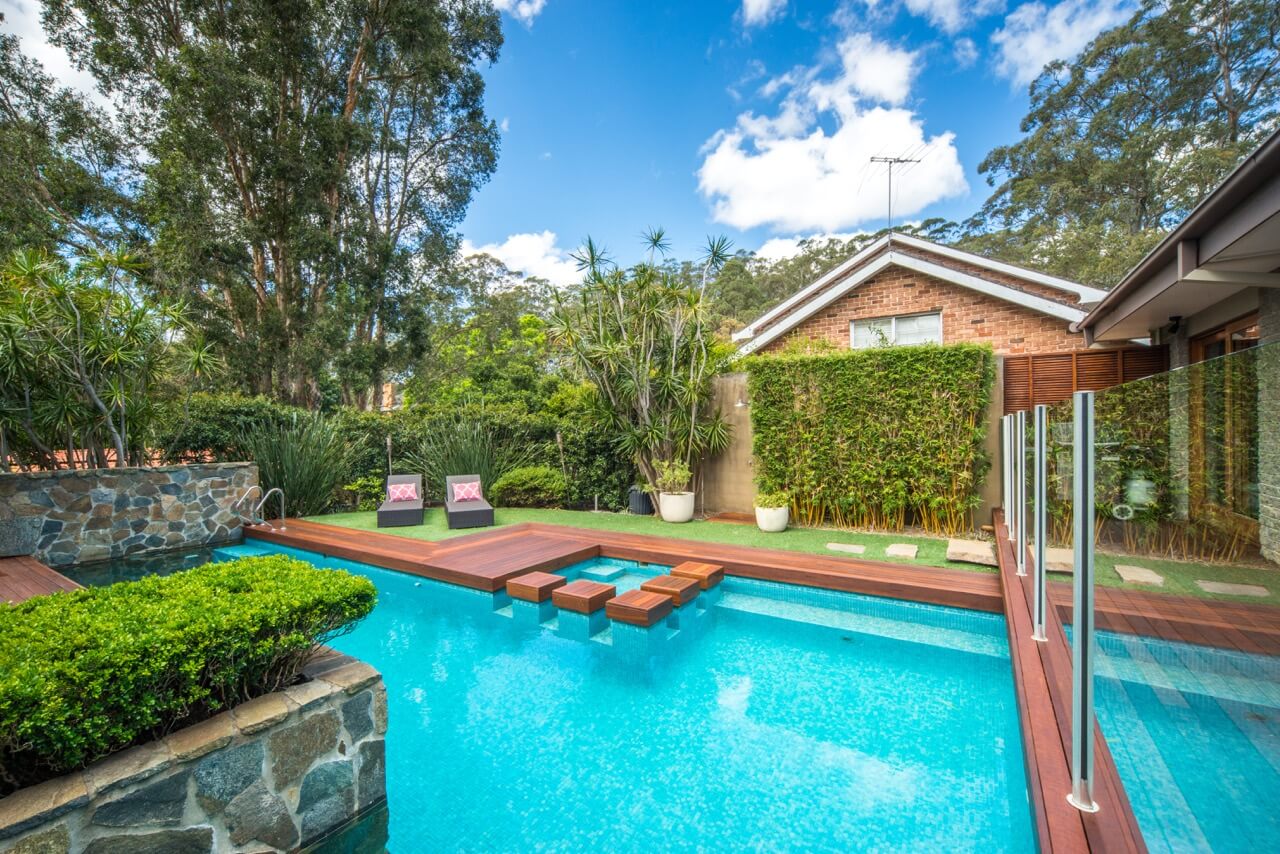 Find the best timber decking
Brisbane & Australia wide
Ensuring you get the best value for your deck starts with being able to source the best hardwood timber decking Brisbane has to offer. But with so many options out there to choose from, this isn't always easy to determine. This is why the Deck-Max team have spent years developing a reliable supply of sustainably sourced timber options, perfectly suited to local conditions. In addition, these timbers are pre-grooved for faster installation with hidden fixings and end matching, to ensure you maximise the value and long-lasting beauty of your deck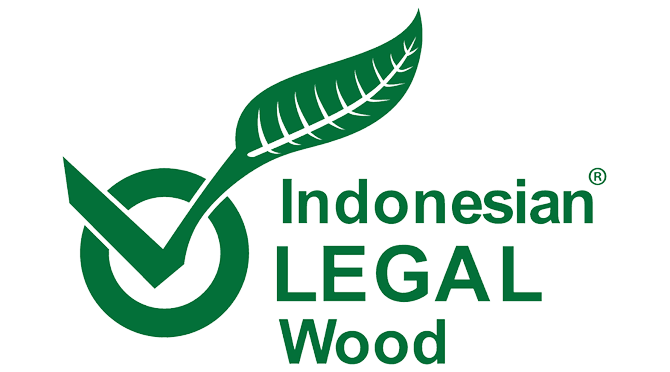 Quality timber

for your deck

To ensure you have the best timber decking to choose from when building your new deck, Deck-Max provides
Sustainably sourced and regulated timber
All timber at Deck-Max has full source tracking and certification, giving you the assurance that your timber has been sourced ethically and in cooperation with leading forestry and government agencies.
Kiln dried to reduce twisting
By using a careful combination of the kiln and air drying to get the core moisture of your timber ideal for local conditions, you can prevent many of the warping and shrinkage/expansion issues experienced with lower quality timbers.
Complete decking solutions
To ensure you get the best deck possible, our specialists are ready to assist with all aspects of your decking requirements. Simply complete the form below and we will contact you to provide the right solution to get the very best decking for your requirements.
Timber Species
Iron Bark
Merbau
Spotted Gum
Forest Light
Forest Reds
Kiln Dried
Yes to core moisture level
Yes to core moisture level
Yes to core moisture level
Yes to core moisture level
Yes to core moisture level
Lengths
Set lengths 2.4m / 2.7m
3m mixed packs
Colour Description
Brown chocolate to
streaky
Choose Deck-Max hardwood decking
Brisbane & Australia wide
When looking at different timber options, it is quite likely that you'll notice some distinctly different prices. As there are a number of ways that timber is grown, sourced and prepared, it is good to be aware of the reasons for some of these differences.
As the demand for screening products and hardwood decking Brisbane wide has continued over the years, there are a number of suppliers who accommodate this demand by supplying juvenile timbers. Being sourced from less seasoned, younger trees, the resulting timber is significantly less stable. This often leads to issues with twisting, expansion and contraction in the boards.
Deck-Max is committed to only supplying the best quality and will not supply juvenile timbers. This ensures, you will have a noticeable advantage in the longevity and appearance of your deck, which overall creates savings, in addition to greatly improved experience in being able to enjoy your outdoor decking space.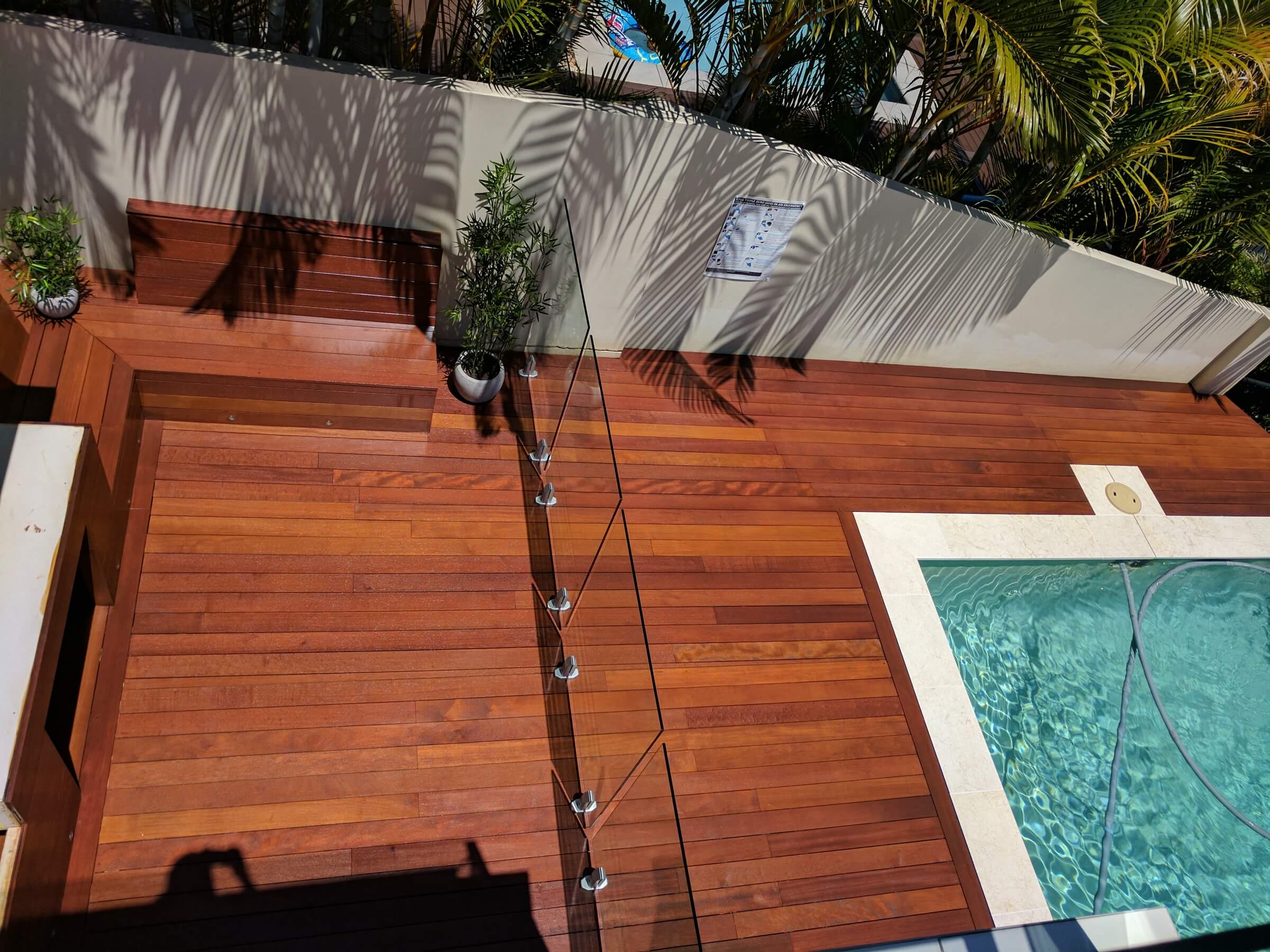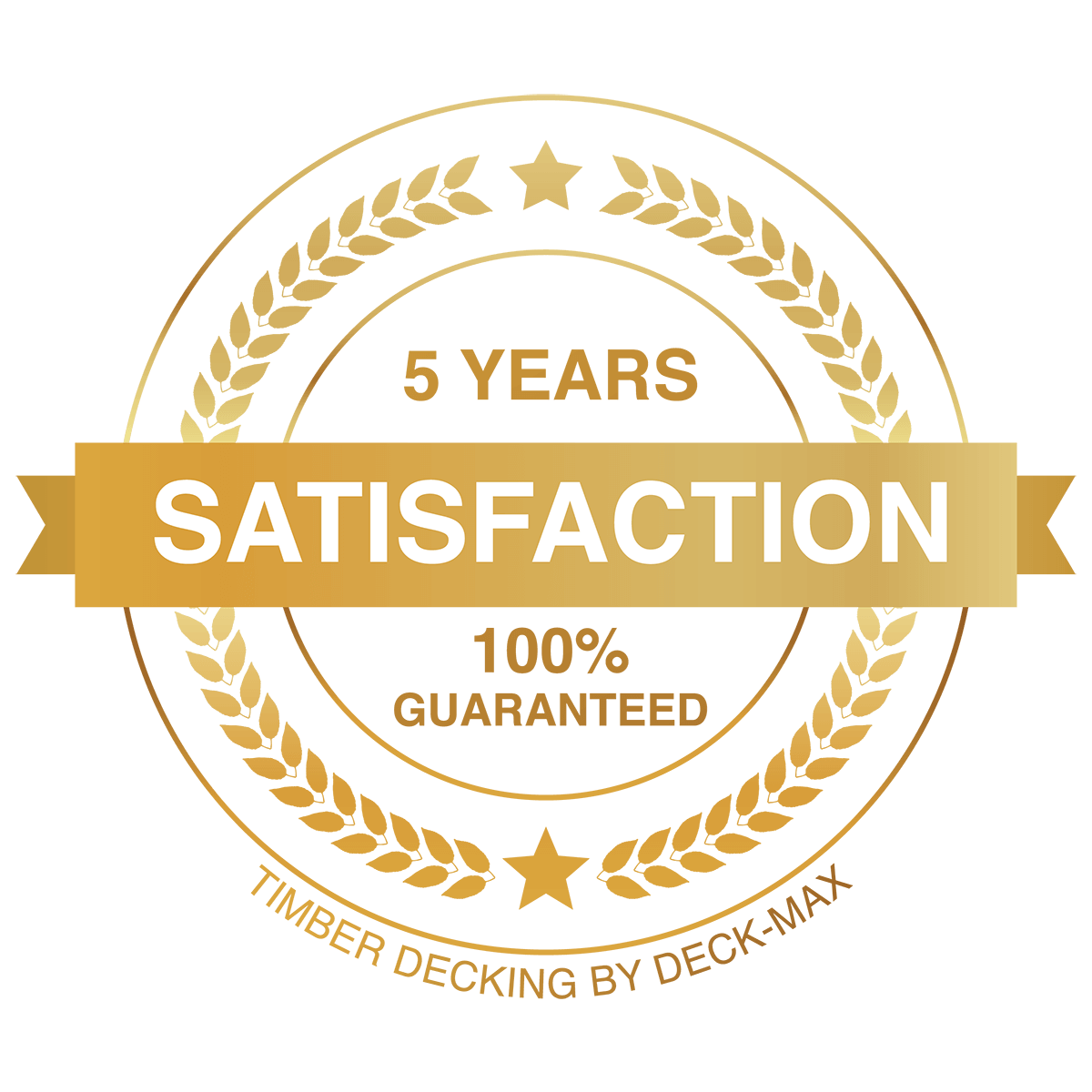 Choosing the best timber for your deck
Before starting your project, it's important to be aware of the building standards and construction codes for your area. These will provide your guidelines for construction considerations, moisture content, tolerance and timber grades for your decking.
It is advisable to request that your supplier provides you with a certificate of moisture content and proof of kiln drying, to ensure you are receiving the best timber decking Brisbane has to offer for your project.
As seen &
featured in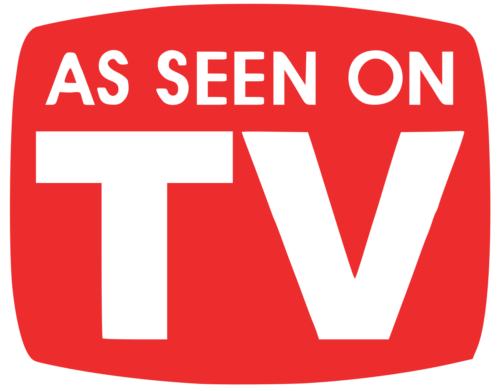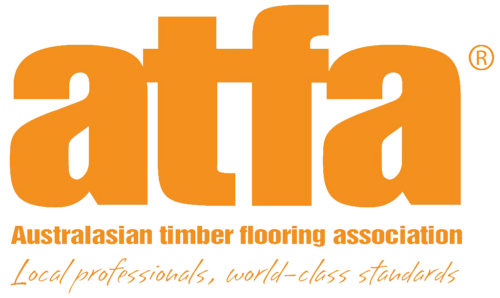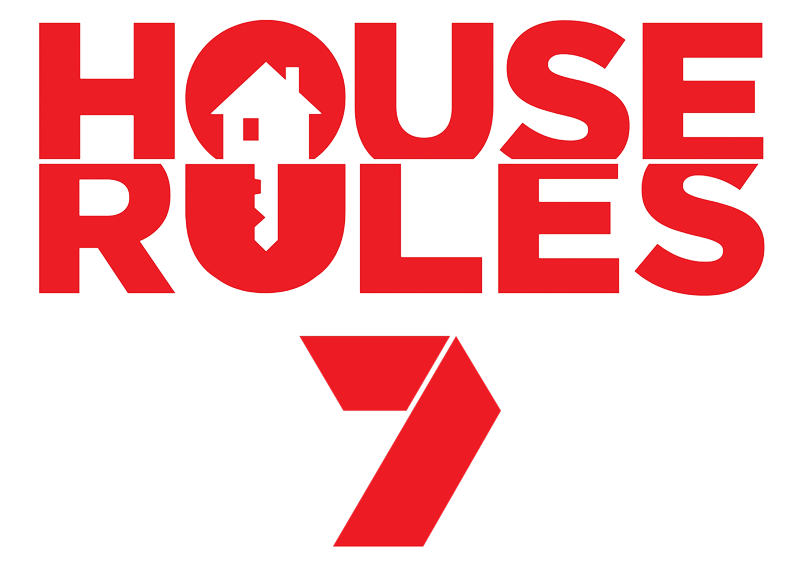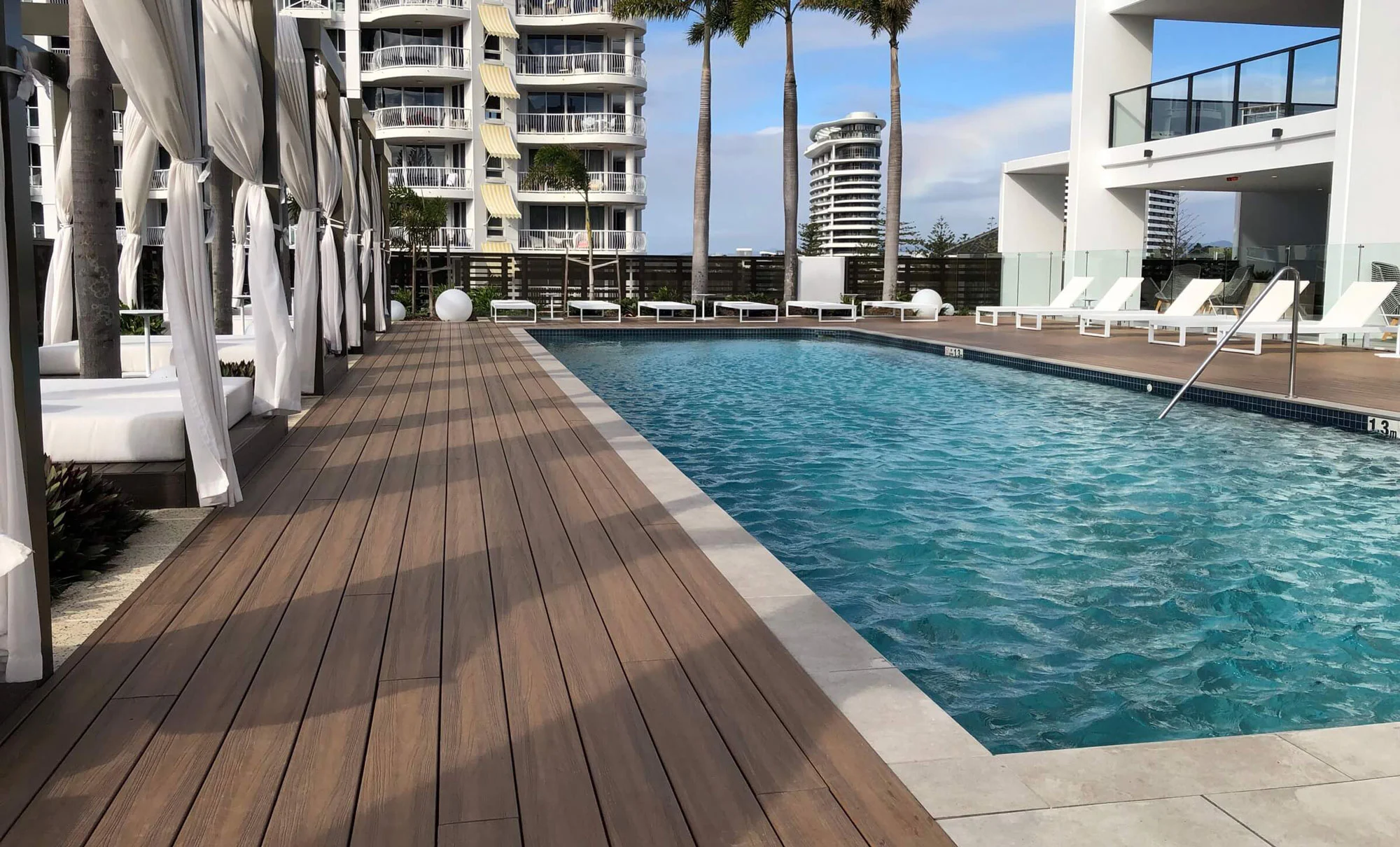 Contact our
Decking Specialists
Today!
Stunning Decks With Deck-Max Products
Or, Contact us via the form