Maintenance
Deck-Max has all solutions to maintain and supply the best products for decking including
BAMBOO DECKING

by Deck-Max

The first and most important issue with care and maintenance is your selection of fixings. I have recently completed the refurbishing of 3 decks in the one residence and the outcomes for all three were different.

NOTE: All decks were laid with a few years of each other.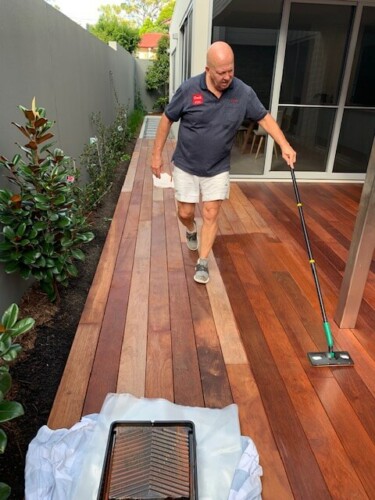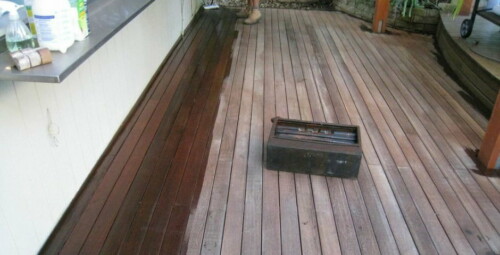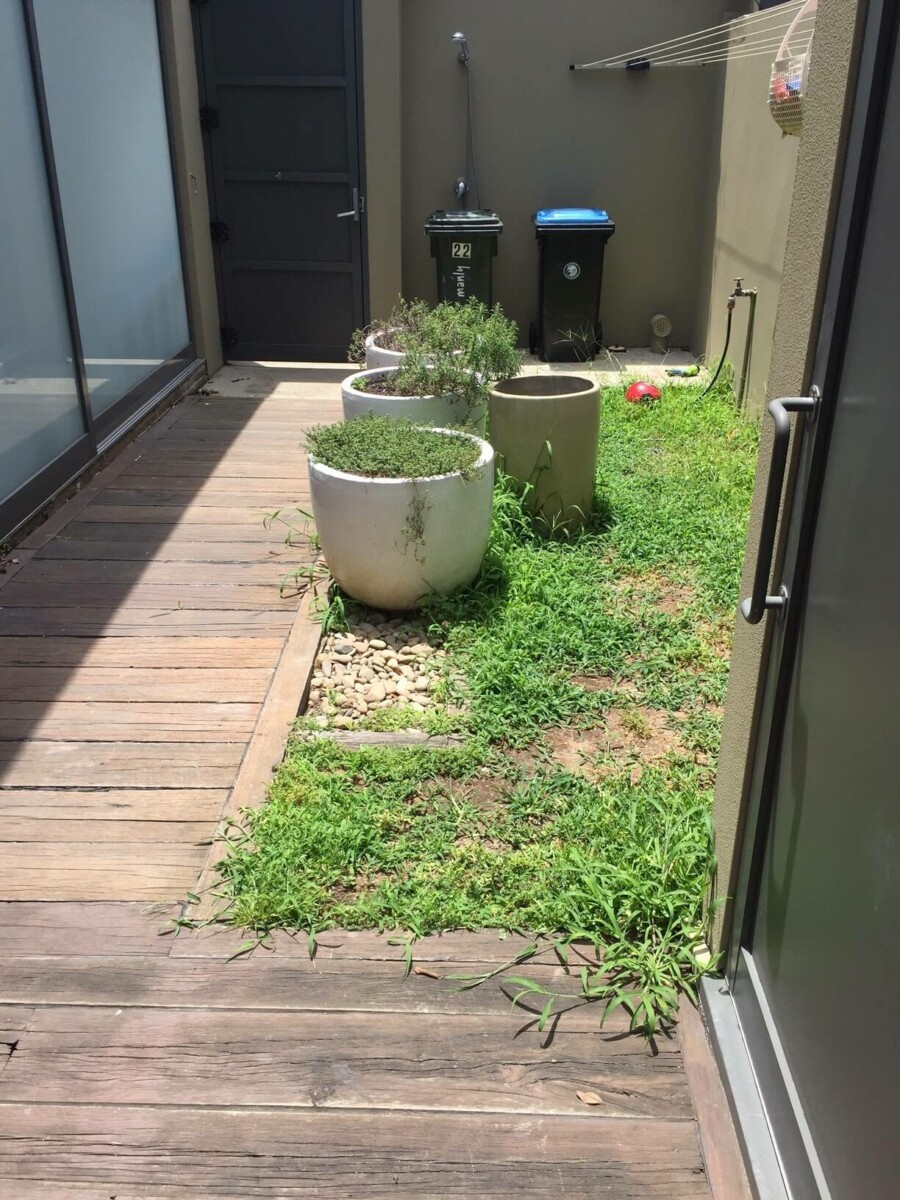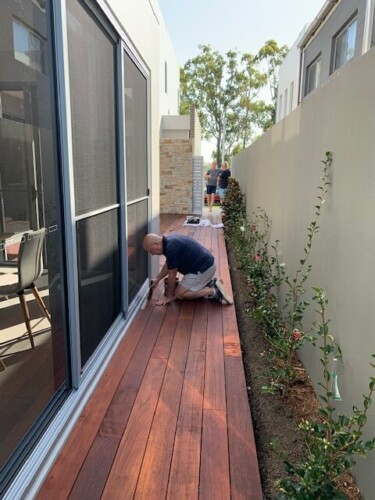 Deck-Max

Maintenance Solutions In Three Steps
01
Wash with Pro Clean and water pressure clean
03
Simply apply the Deck-Max recommend Oil
1
This was an outstanding outcome BECAUSE it was laid with Deck-Max secret fixing. The deck had not being treated , cleaned or anything for 8 + years and I simply washed with our Special deck cleaner – Gurney off the deck – allow to dry – poly-vac (Sanding machine) the surface – then coated with oil ready and brand new after 24 hours.
Secret was NO NAILS or SCREWS in the surface.
2

Very large area – was nailed and screwed – WELL, I could not sand it so my question was how to bring the surface back – well I tried to use paint stripper twice and gurney off the paint – that did not work – I could not get back to clean wood so the painter suggested the only option was to paint it – it refreshed it but if they had used Deck-Max clips it would be simple as poly-vac sand the entire surface and repeat the process of Deck 1 – The Moral of this deck is – If I had used Deck-Max fixings I could have SIMPLY sanded it and re oiled it and back to new !!!! A very BIG lesson to learn before you spend thousands of dollars..
3

In 5 Years – Good hardwood screwed down with what I believed was correct decking screws – well they were rusted, rotten where the screw went through the wood and the joists were rotten in places as the screw hole was the conduit for the water to penetrate – OH BOY, what a disaster! The timber was so bad it had to be removed and replaced – This cost saving day one backfired after a while and we could not refurbish the deck – No long term saving at all, in fact in 5 Years It has cost the owner nearly double the price as it had to be completely replaced.
YES, replaced with Deck-Max.

YES, spend the extra cost with Deck-Max to start with.
Install Tip for
Long Term results
A decking oil treatment and maintenance program is essential and should be applied and monitored for the preservation of the decking.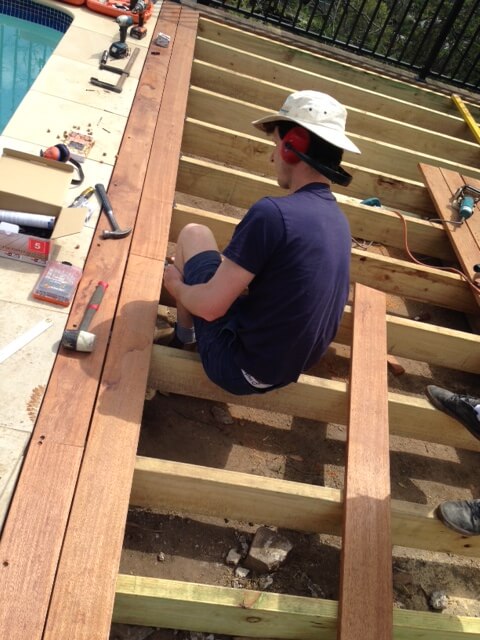 Good air flow is essential so when laying the decking, use 5mm "Pro" biscuit to set your desired space between the decking boards or if using the "Original" biscuits, simply cut some ply say 5mm or what you choose then cut into small pieces and insert them . Timbers of larger size should be allowed extra space in the gap to facilitate moisture uptake and timber drying out.

The act of cupping is based mostly on the selection of kiln dried timber to a local ambient moisture content. Cupping is caused when the bottom of the board having a higher moisture content than the surface; when the board is too close to ground; when there is poor air flow beneath the timber decking; when the timber is laid too close to clay type soils; when the deck is laid too close to concrete with no drainage; or when the manufacturer's specifications are otherwise not followed.

Cupping is minimized by applying decking oil to the surface of the deck so the surface moisture content does not dry out to an extent that you have an in balance of moisture from the underside to the surface to the top surface. Wood is a living thing and will react to such changes.

Cupping is allowed to happen when you fix a screw or nail and set it in off the edge by say 20 + mm therefore the outside of the board is not supported and will allow the board to cup.
It is often asked
How often should I
re-coat the deck

?

A decking oil treatment and maintenance program is essential and should be applied and monitored for the preservation of the decking.
Deck Coatings
Refer to the manufacturers' specifications for each product. They come in many styles and please choose carefully as the outcomes vary a lot.
Deck-Max products are UV stable
So full sun does not affect the fixings but the sun does have an effect of your decking boards.
Deck-Max is Chemical Resistant to oxalic acids and normal deck cleaning solutions
so you can freely wash your deck down with any of the deck clean products – always refer to manufacturers specifications. We recommend our "Pro Clean" as an outstanding cleaner for all materials – Composite and Hardwood.
Clear film coating should be avoided as they will limit the effect on protecting your hardwood decking.

THAT is why
Deck-Max is so successful
Follow all manufacturers' specification and recommendations.
Product specifications are updated on a regular basis. All changes take precedence over previous specification.
Video Guides

Watch our informative videos to learn more about us.
We have a range of product and install videos.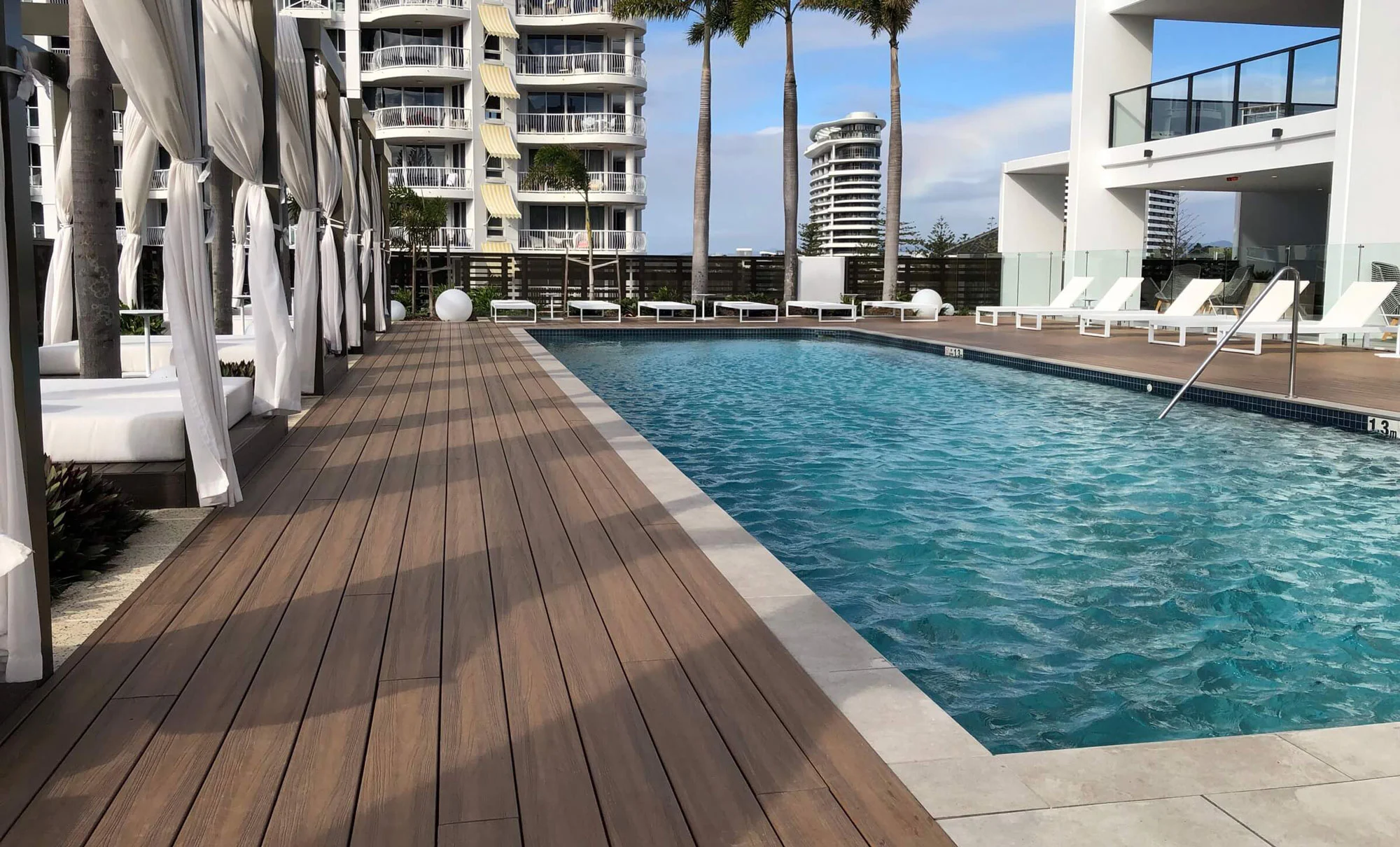 Contact our
Decking Specialists
Today!
Stunning Decks With Deck-Max Products
Or, Contact us via the form