Superior Quality

Merbau Decking Brisbane

Trusted by 13,552 Australian Homeowners
Merbau is the most popular choice for decking not only in Brisbane, but
right across Australia

.

You might have heard it called Kwilla, but rest assured it's the same timber. Merbau is grown locally in North Queensland, and also in New Guinea and Indonesia. It's an incredibly versatile timber with a wavy grain. It's durable and strong which is just one of the reasons it's so popular in Australia – a country where the weather can go from storms to scorching in less than a week.
Merbau Hardwood Decking

Australia's favourite timber decking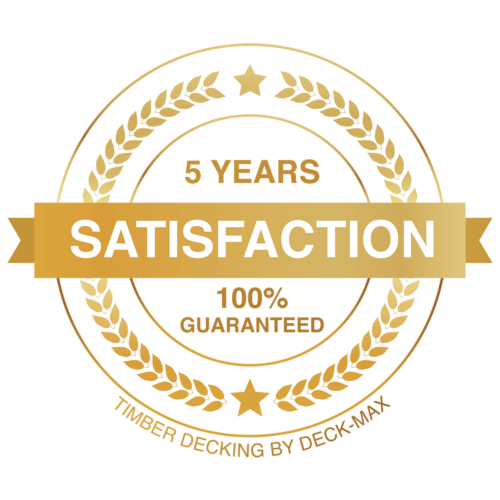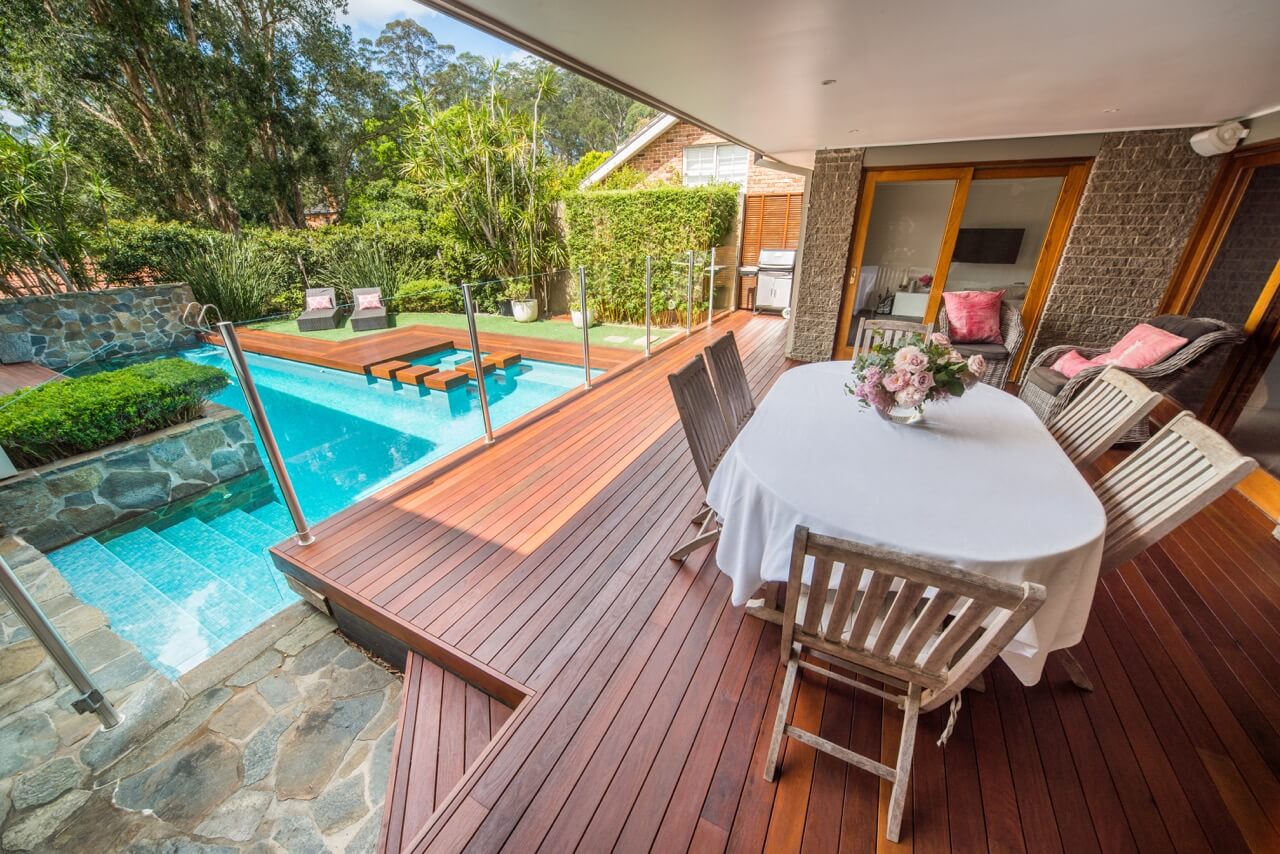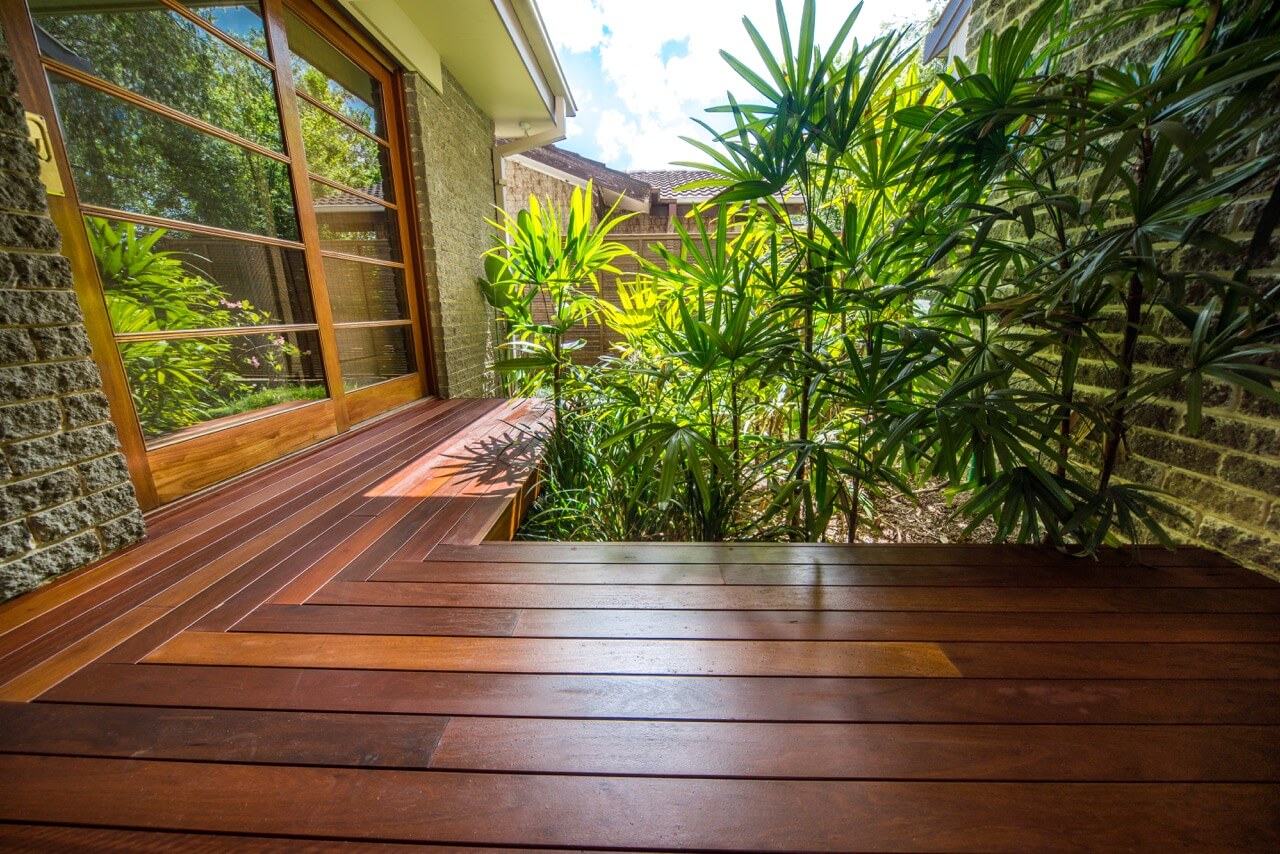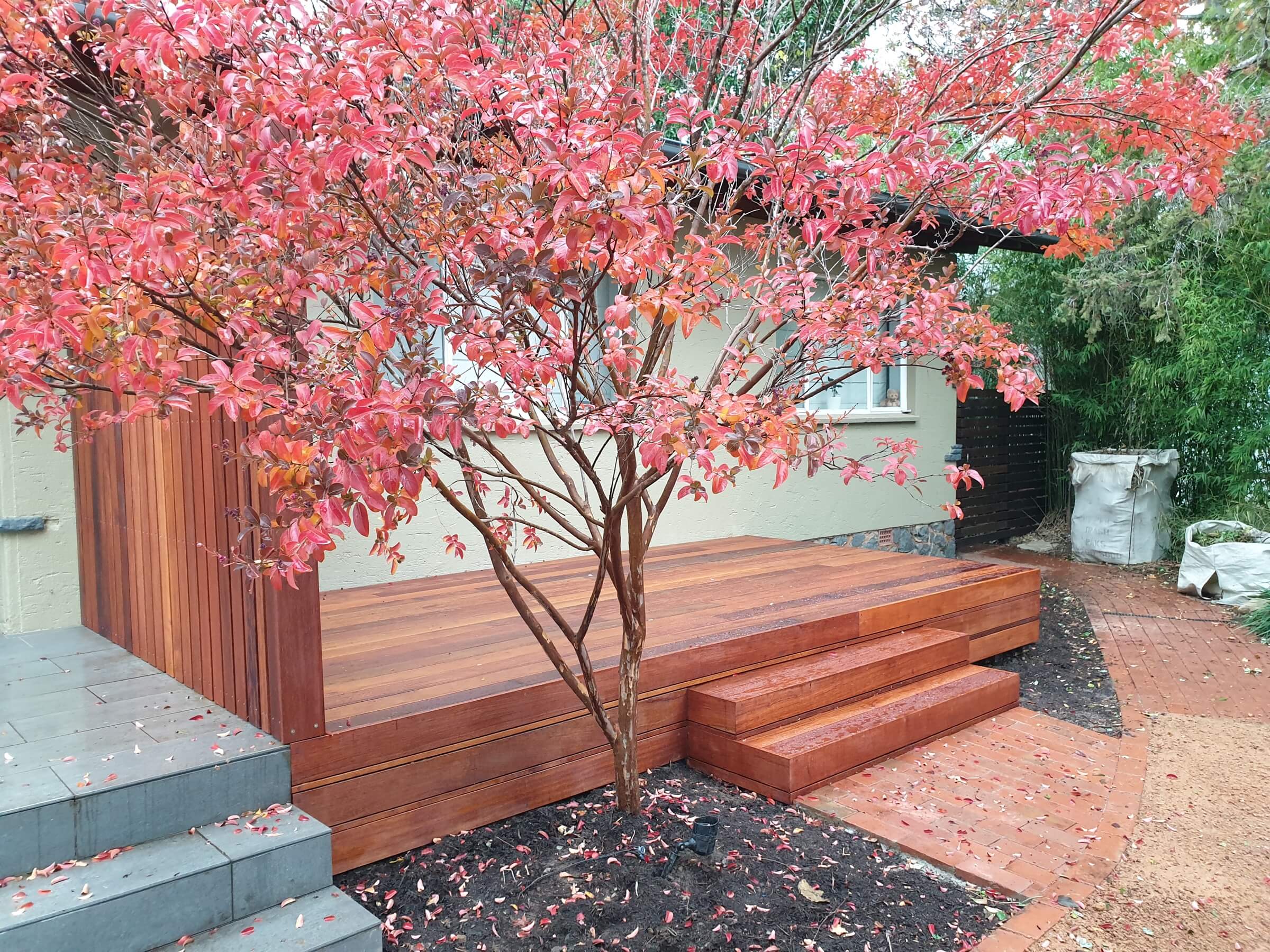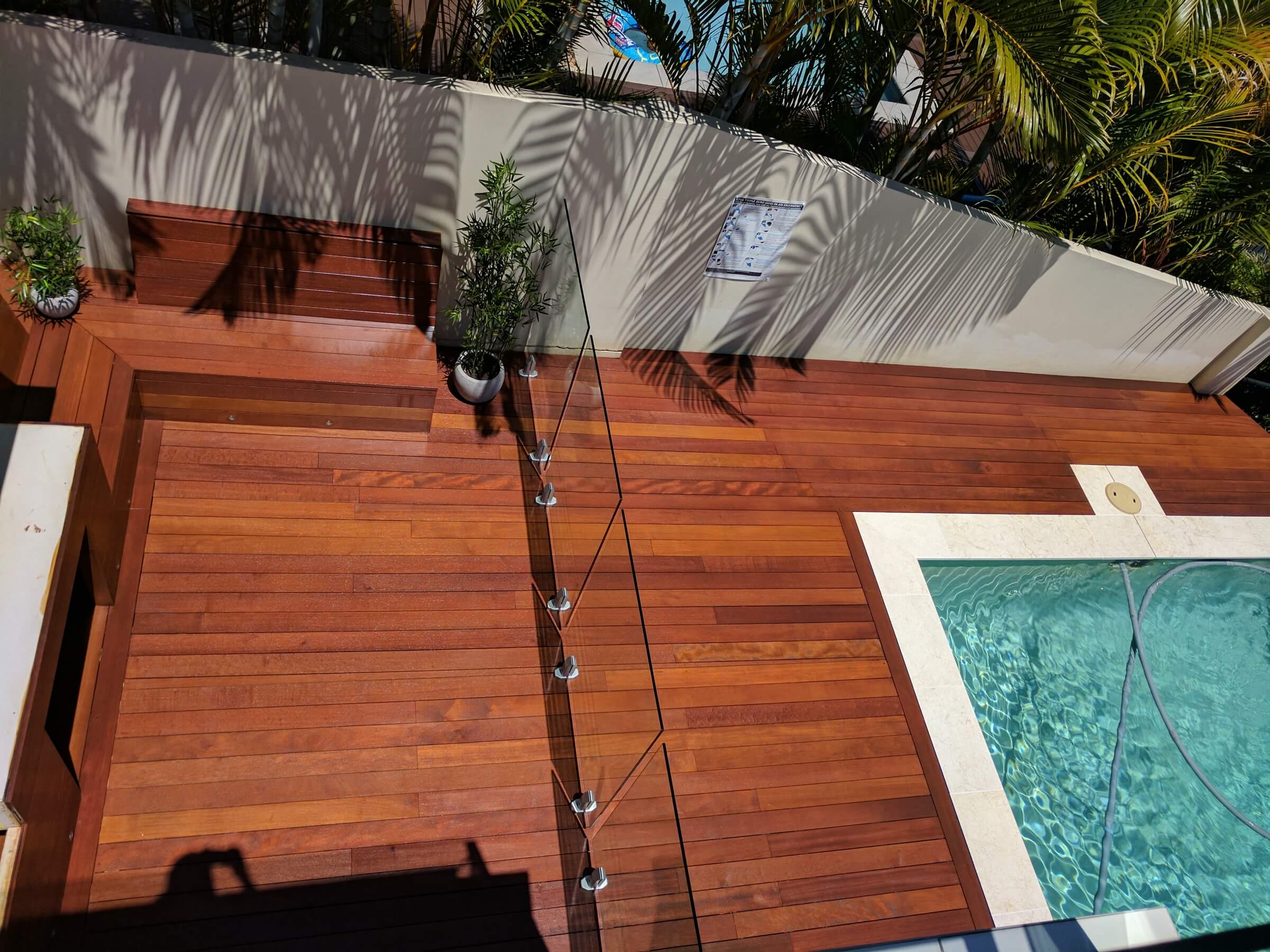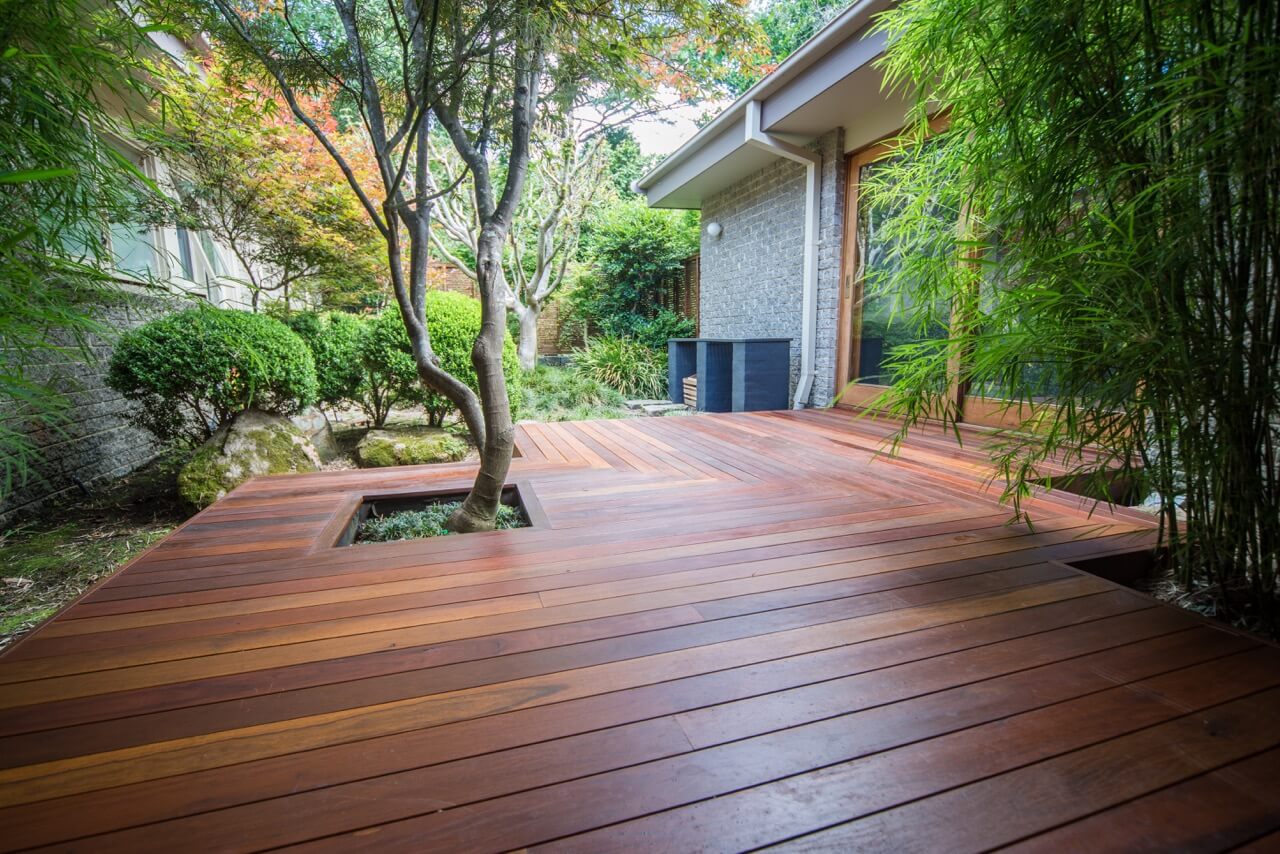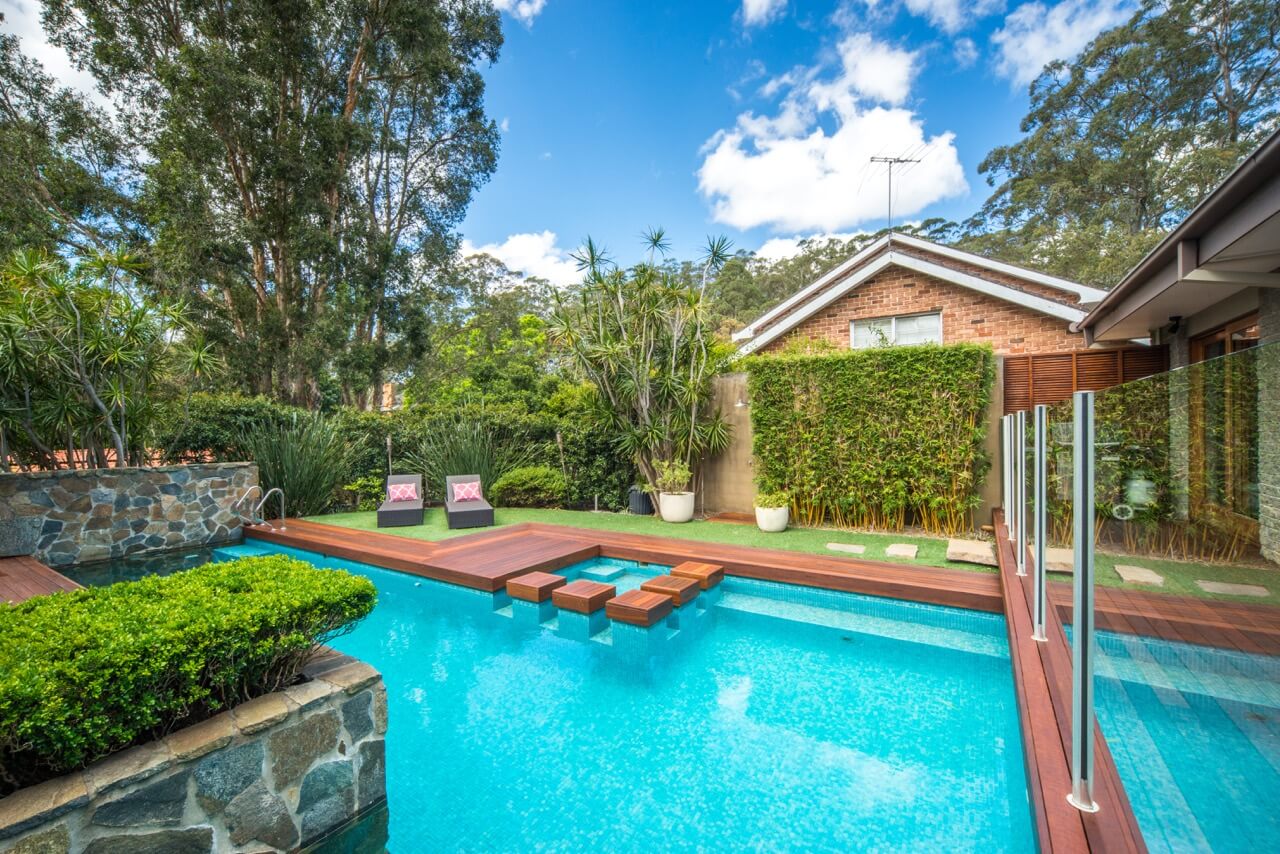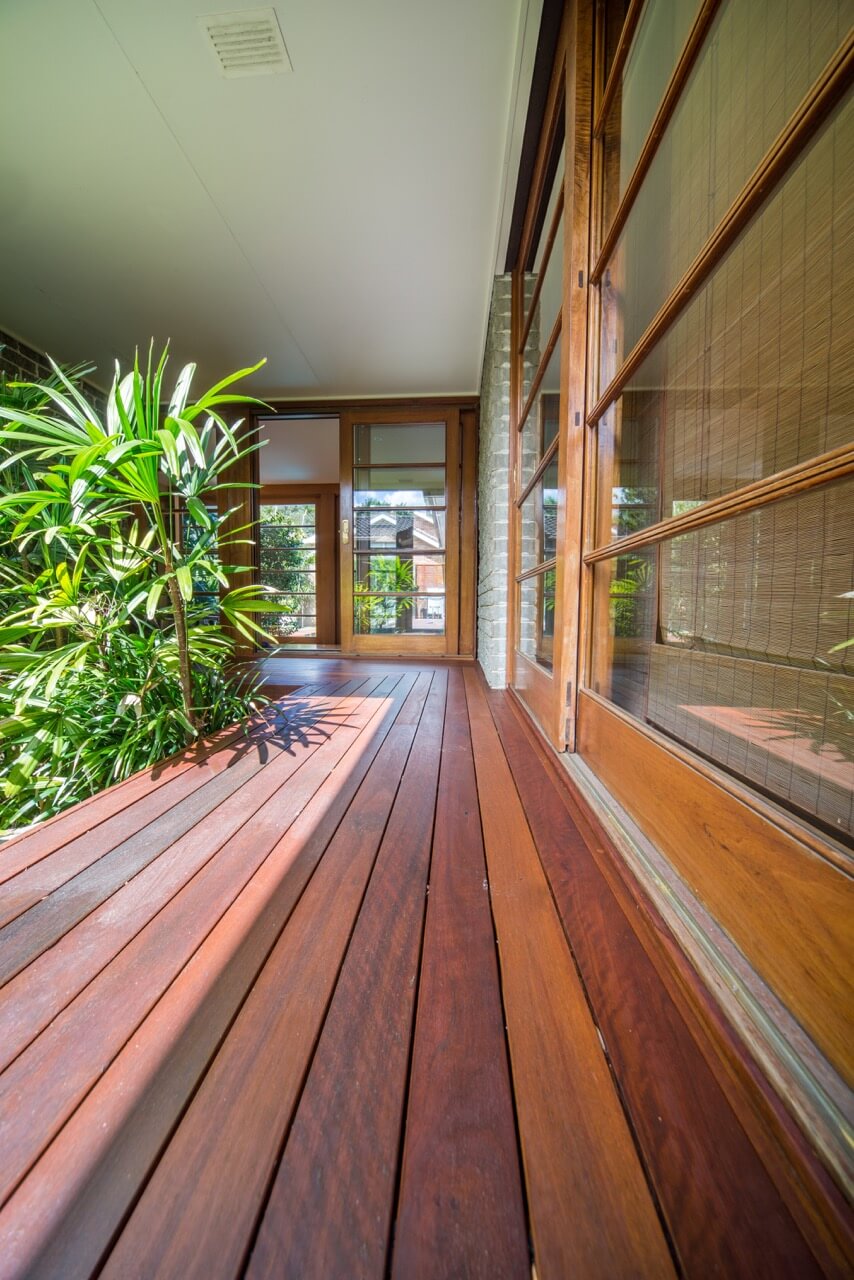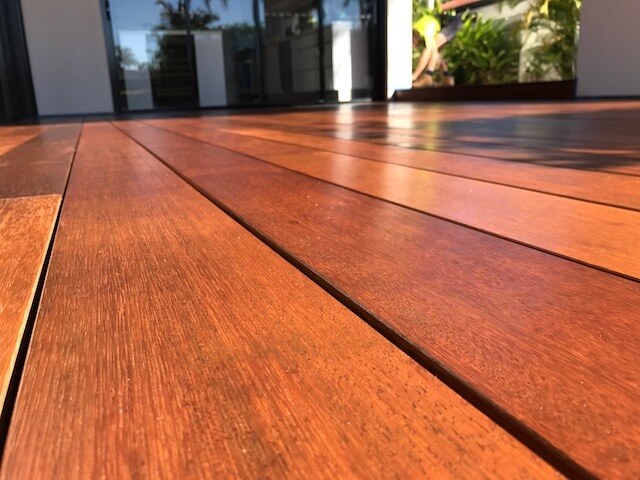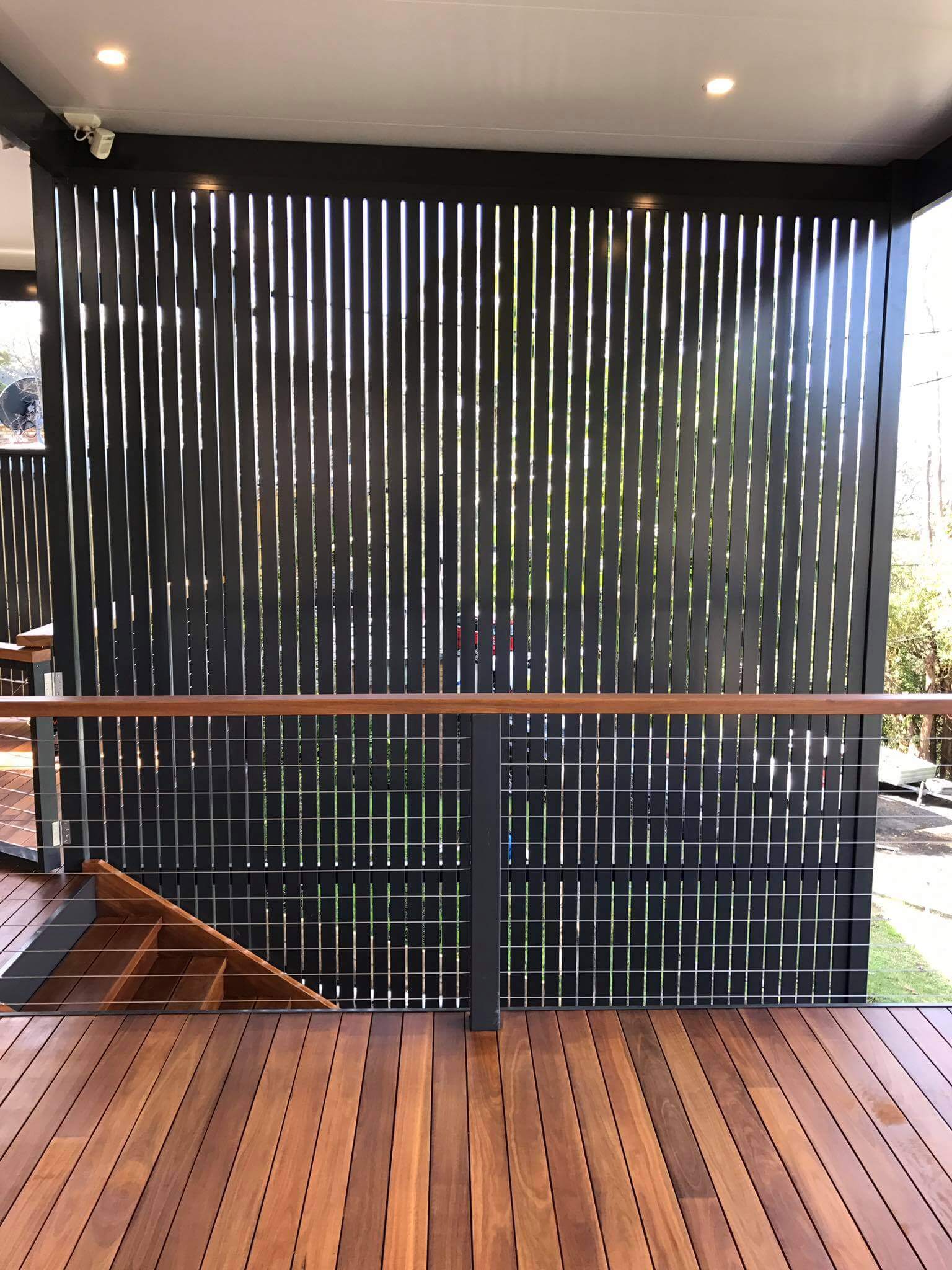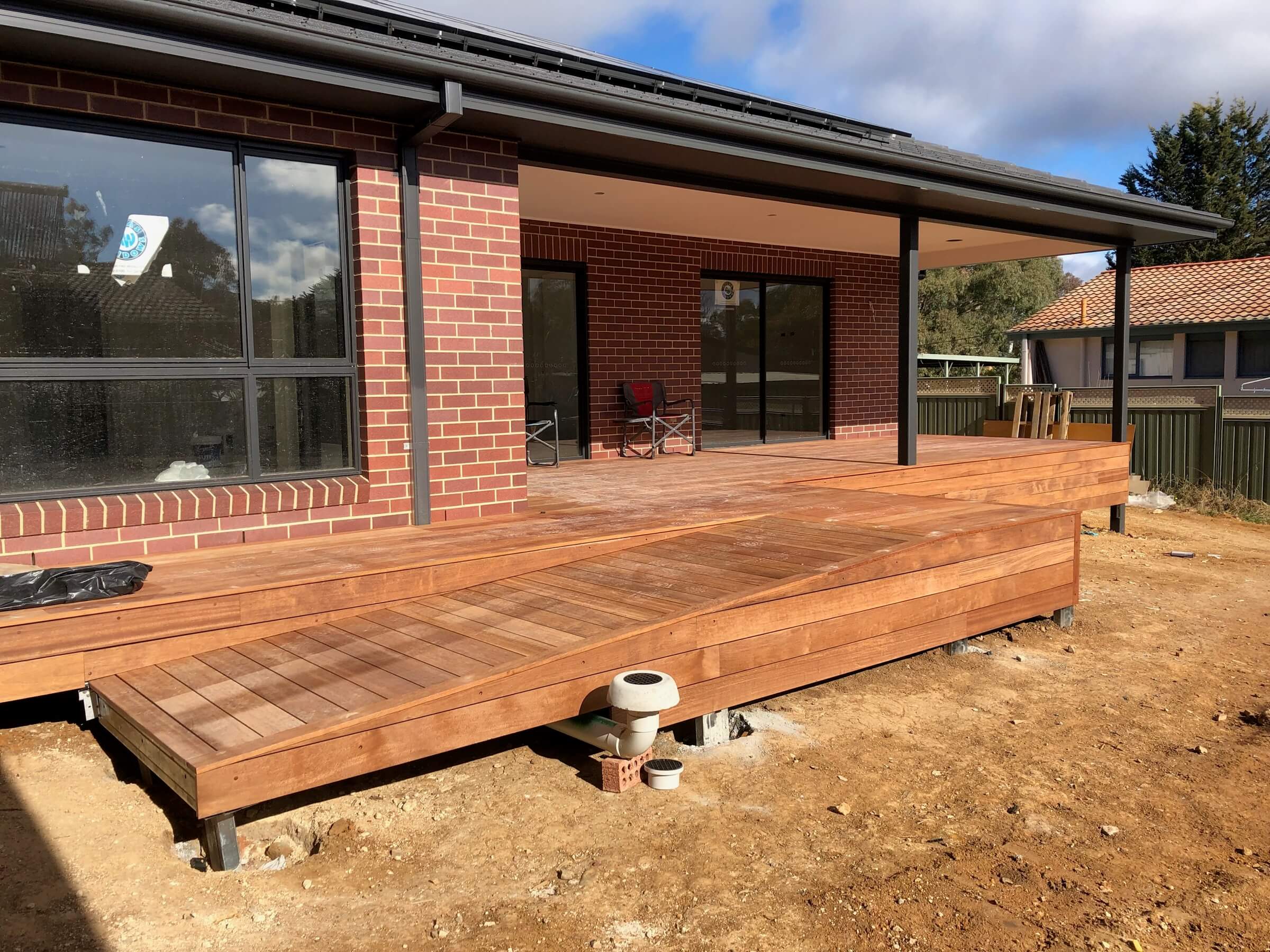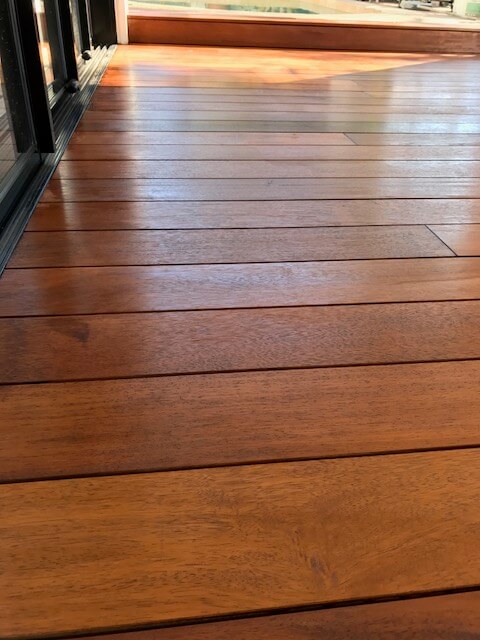 Deck-max for merbau decking
brisbane & australia wide
Not only is Merbau a truly beautiful choice of timber, it's got a number of other advantages, too.
When termites get a hold on your home, the effects can be devastating and costly. Merbau timber is naturally termite resistant and will last many years to come, regardless of what's going on around it.
As well as being termite resistant, it's also bushfire resistant. This makes it incredibly valuable in fire-prone areas as the flame won't catch easily. This is also one of the reasons – alongside its durability and strength – it's so well suited to outdoor areas such as Merbau decking Brisbane homes.
Here at Deck-Max, we only source Merbau decking in Brisbane from government regulated supply chains, providing a certified proof of origin for all supplies. Our relationships with the best suppliers of Merbau ensure you have access to a steady supply of the highest quality timber on the market, adhering to the strictest guidelines and sustainability considerations.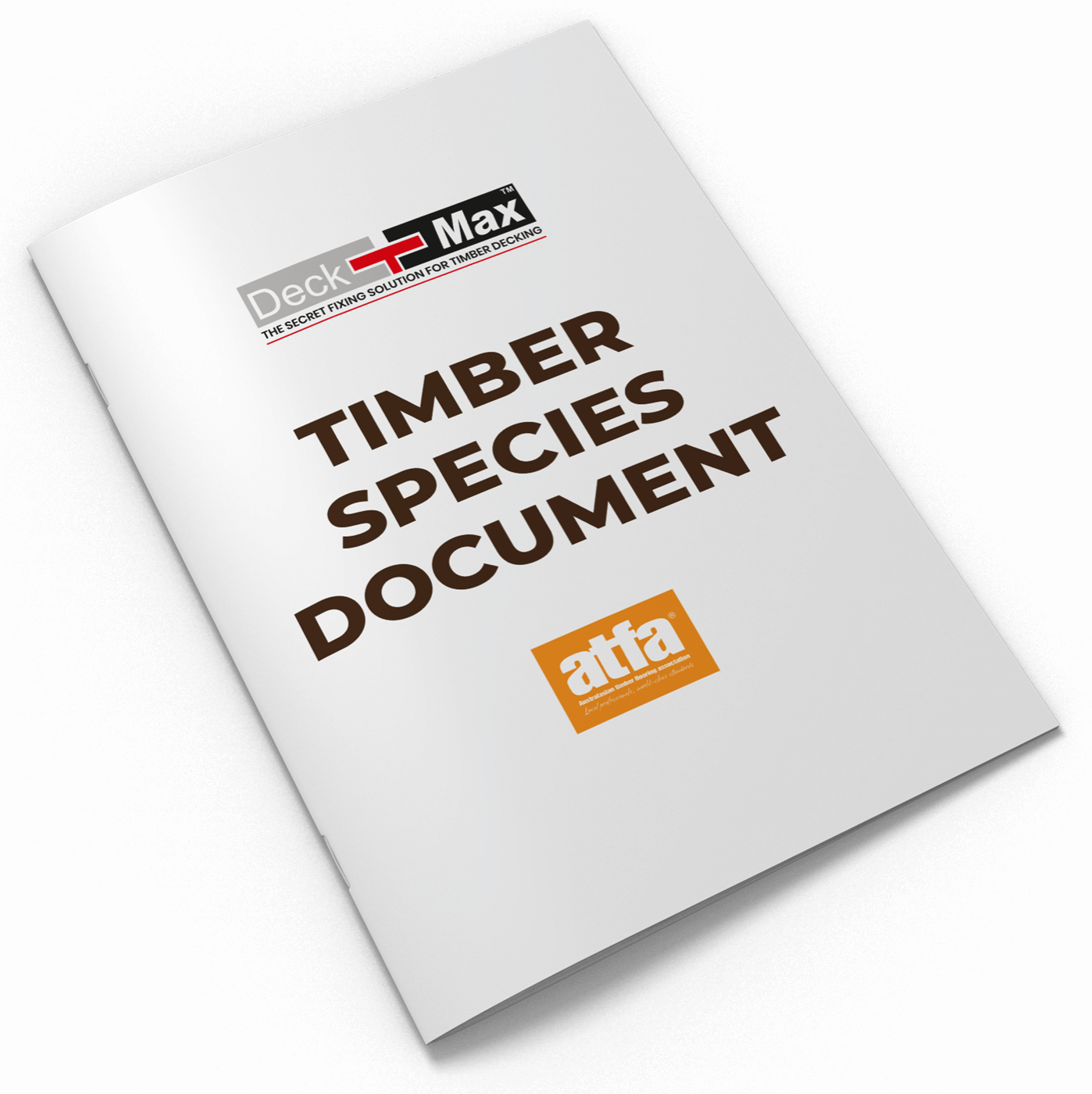 What will it look like?
Merbau is a stunning timber in reddish-brown with golden spots in the highest grades. Your final colour will be influenced by the coating you choose, but many homeowners opt for a clear varnish to emphasise the natural beauty of the wood. It can range from dark red-brown to light yellow-brown, adding to the complex appearance.
While we love the look of this timber in all its natural glory, there are infinite colours to choose from to suit your home and we're happy to help. Merbau is perfect for decking in Brisbane for its natural proximity as well as its vivid and striking appearance.
Download PDF

Specifications
Size:
135mm wide x 19mm high. Lengths 2.4m / 2.7m /3m
Fixings:
Pre-grooved for Deck-Max "Pro" biscuit and End Match.
Grain:
Light, consistent grain
Colour:
Red, brown, some honey
Hardness:
Janka rating 9.0
Strength:
Load tested and performance guaranteed
Applications for
Merbau
Suited for:
Australia wide, including fire rated zones
Stability:
Very stable, minimal expansion or contraction. More like to shrink slightly than expand.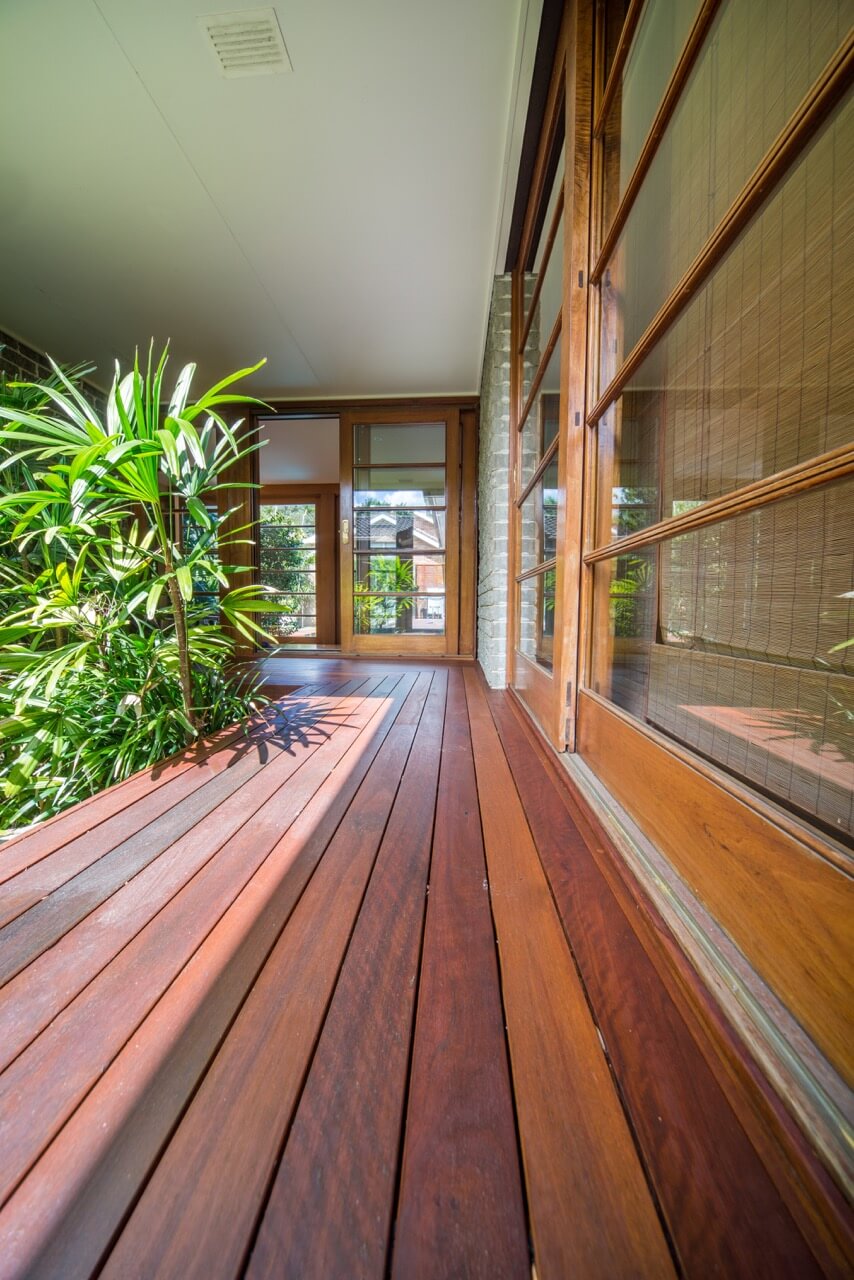 Do you have a decking project we can help with?
Caring for your
Merbau decking in Brisbane
Moisture is the primary cause of hardwood damage, even here in Brisbane.
Your decking will be delivered with plastic covering to minimise surface marks from moisture. We recommend storing it stacked and covered until it is ready for laying to begin, then clean all marks after laying before coating immediately with recommended penetrating oil.
After laying and before coating, it is recommended that you either clean down the merbau with Deck-Max Pro-Clean to remove any marks and dirt. Or, run a polyvac to lightly sand the surface before vacuuming and oiling as soon as possible.
To find out more or get a quote on Merbau for your decking project, simply enquire in the form below.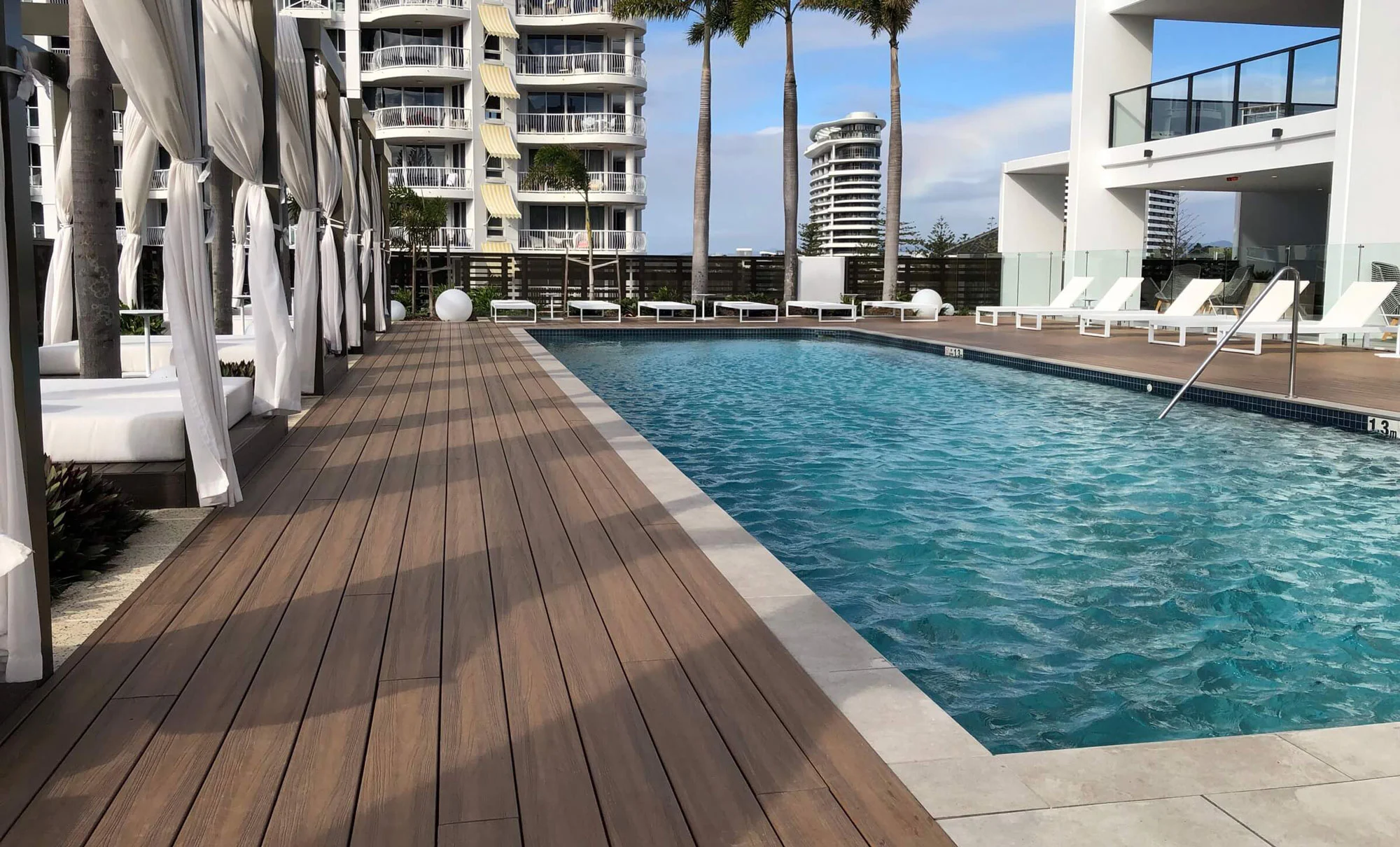 Contact our
Decking Specialists
Today!
Stunning Decks With Deck-Max Products
Or, Contact us via the form