Superior Quality

Spotted Gum Timber Decking Brisbane

Trusted by 13,552 Australian Homeowners
A premium Australian hardwood with a vibrant array of colour spotted gum is a favourite timber choice amongst designers for both exterior and interior applications.
Growing all along the east coast of Australia, it's primarily harvested from Queensland and New South Wales, with each region providing wood of varying colour. This means that the timber you get has its own unique locality and colour.
Through partnership with leading forestry and milling interests, Deck-Max consistently supplies high quality spotted gum with full certification and proof of origin. For the best spotted gum decking Brisbane wide and across Australia, contact the Deck-Max team.
Spotted Gum Decking

A Durable Timber For a striking beautiful deck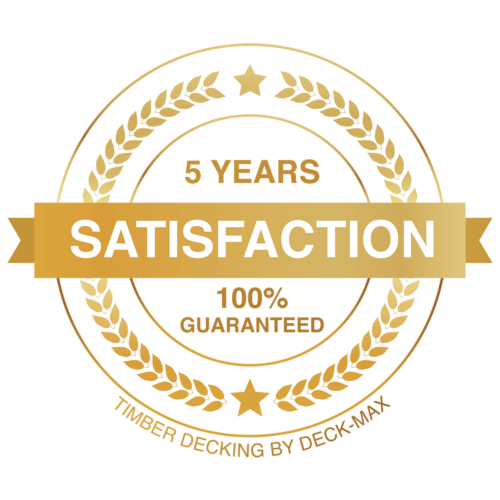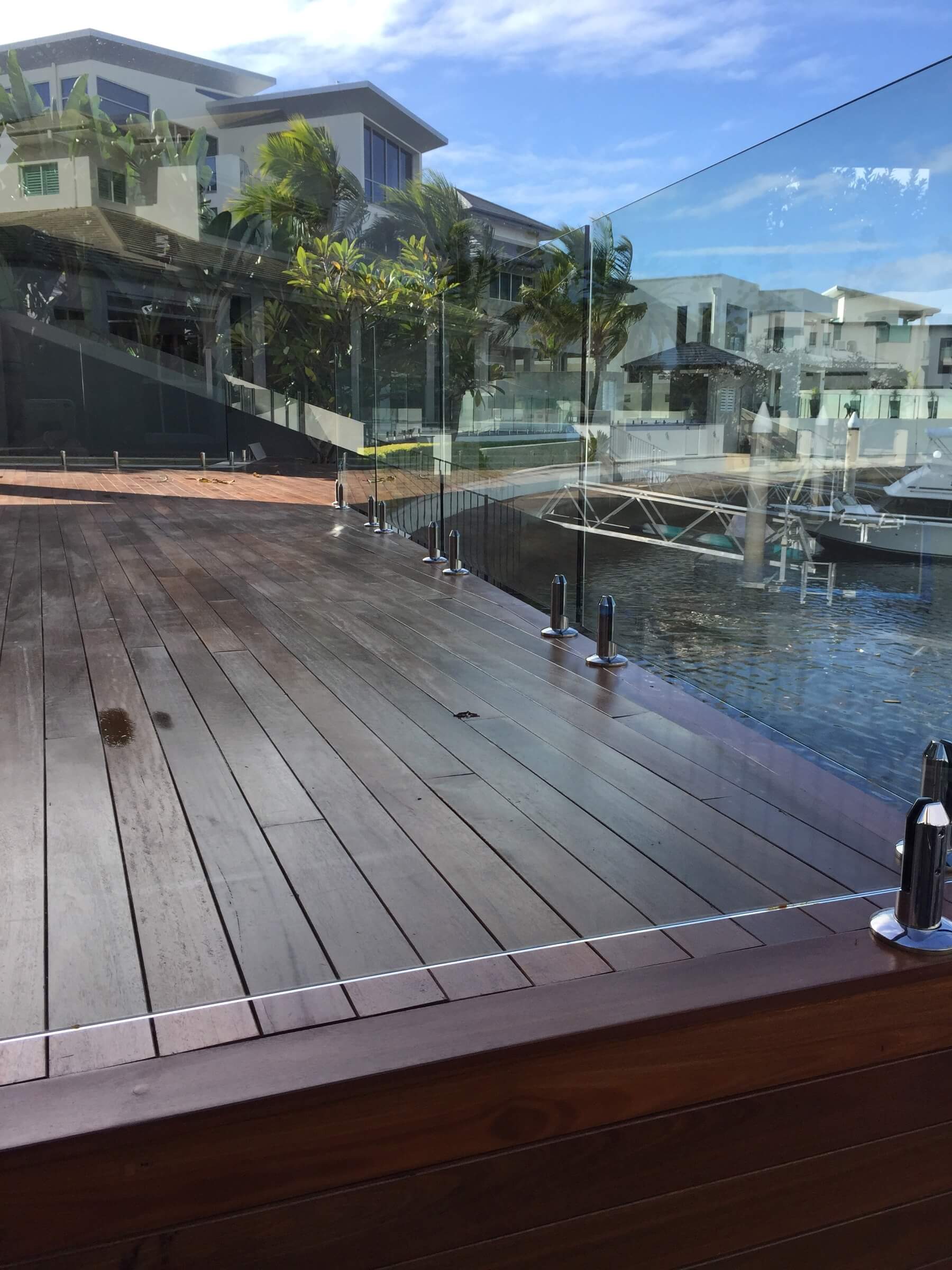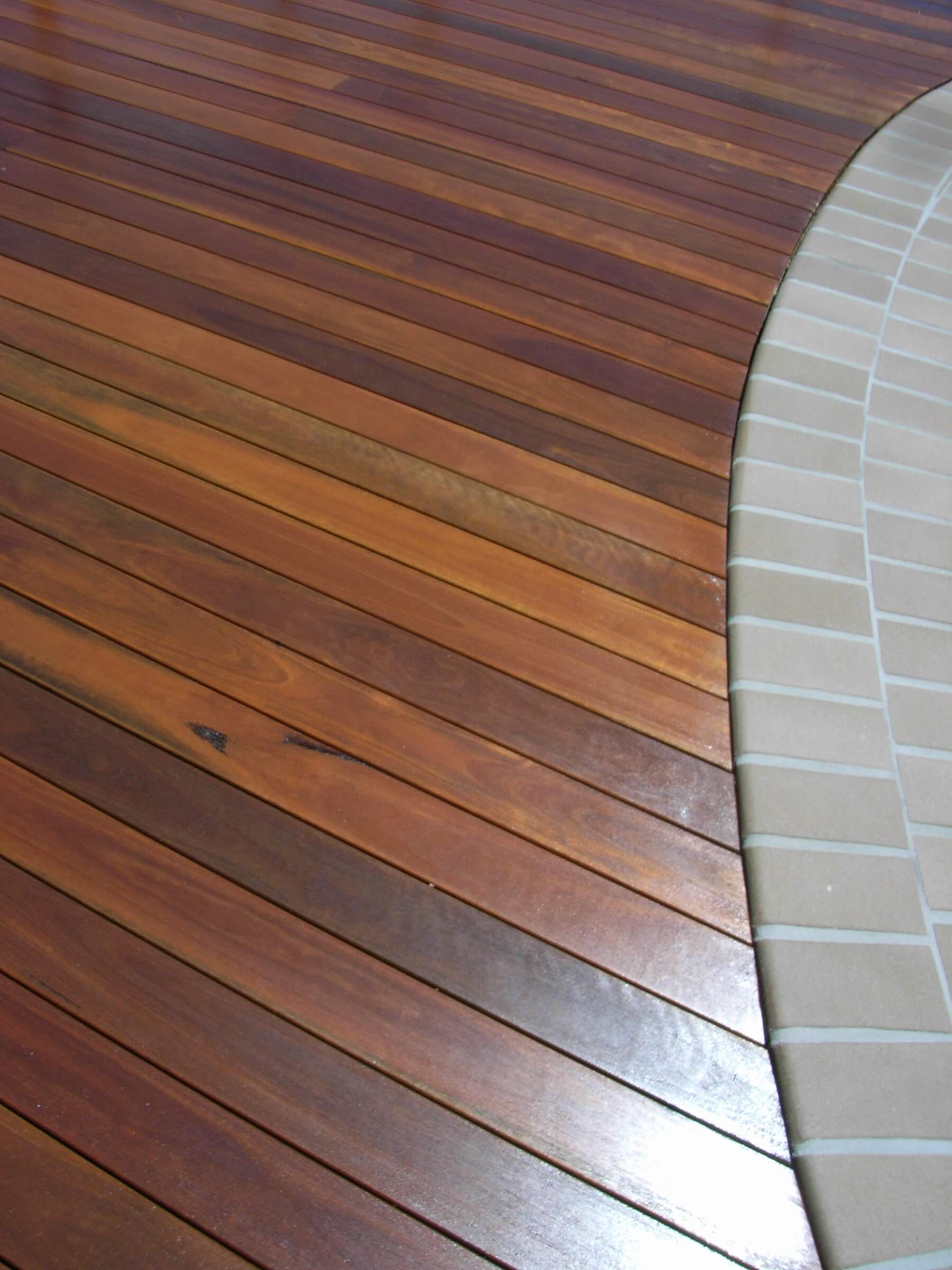 Preparation of spotted gum

for decking


As spotted gum has a rather coarse grain, care needs to be taken in the preparation for use in decking, to ensure the best stability and straightness.

To achieve this, Deck-Max undertakes a slow but effective preparation process, ensuring the finest quality timber for your deck.
Sourcing
The first step in this process is to ensure that your timber is sourced from a quality provider. Deck-Max only sources timber from government regulated providers, meaning that all our timber is fully certified with proof of origin.
Kiln drying
To prepare the timber, it is rough sawn as an oversized piece to commence the drying process. Using a kiln to obtain the required core temperature, your spotted gum is then skip dressed, before stabilising using air drying.
Perfect sizing
Your spotted gum is now ready for final finishing, after which, it is grooved for use with the Deck-Max hidden fastening solution. By following this process, the market-leading tolerances of +/- 0.2mm are achieved.
Improved Installation
With highly accurate sizing, a far superior installation can be achieved. Combined with the hidden fastening system, you also gain the advantage of faster installation, so you can enjoy your new deck sooner.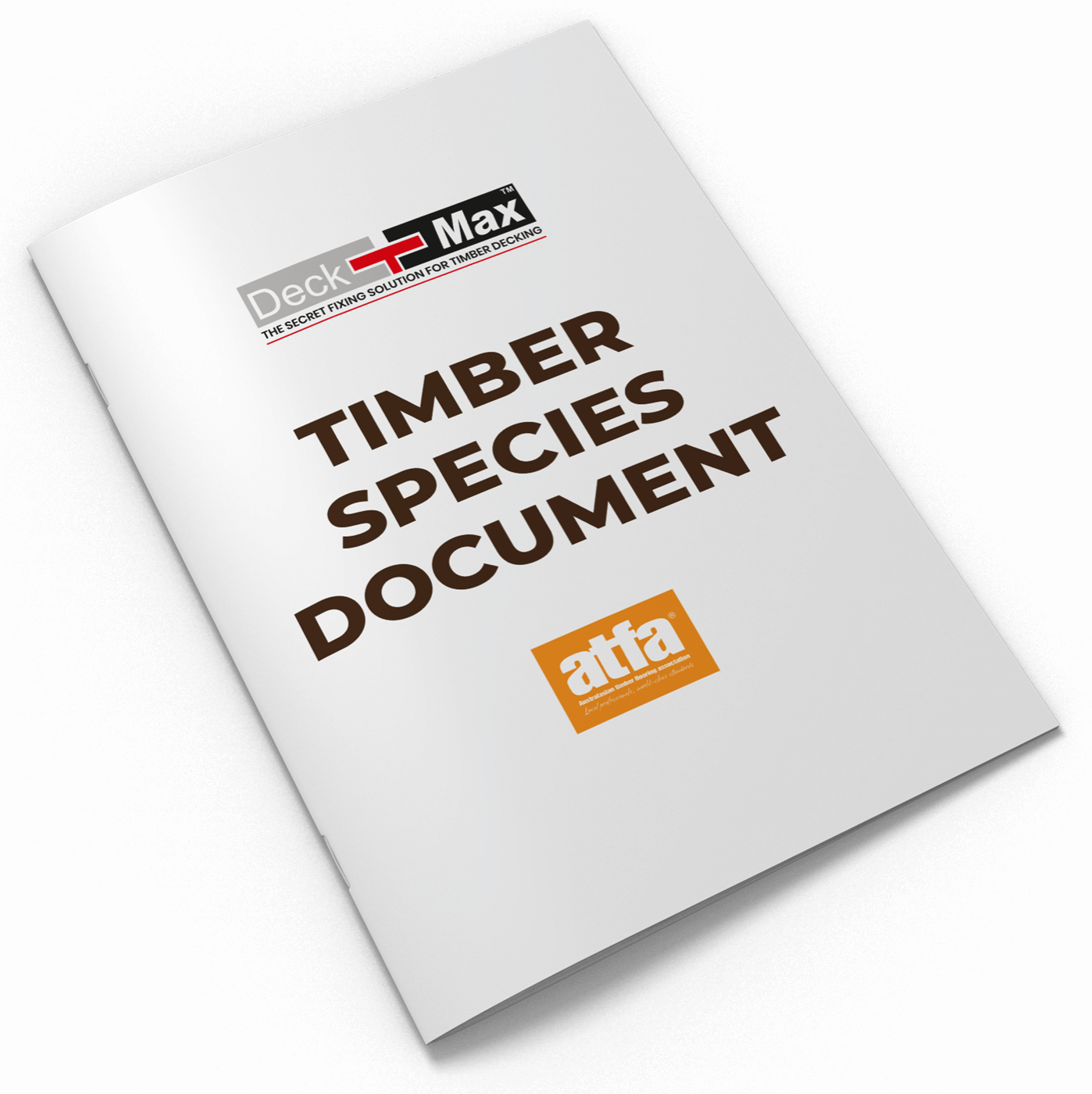 Is spotted gum the best choice for you?
If you're after an appealing choice of decking for your home, it's hard to look past spotted gum. Its wavy patterns and colour variations, along with its resistance to fading, make it an attractive addition to any home. Whether it is machine-worked, hand-worked or carved, spotted gum is a timber that is easy to work with. It also accepts stain, oil and polish with minimal tannin bleed-through and staining. As with most timbers we supply, our spotted gum decking Brisbane & Australia wide is naturally fire resistant and is well suited to most locations in Australia. It's difficult for fire to take hold and spread when spotted gum is around. Not only resistant to fire, but it's also termite resistant. When termites attack the results can be very costly, but you can rest easy knowing your spotted gum decking is safe.
Download PDF

Product Specifications
Size:
90mm wide x 19mm high. Lengths 0.9m – 4.2m
Fixings:
Pre-grooved for Deck-Max "Pro" biscuit and End Match.
Colour:
Reds, browns and pinks
Hardness:
Janka rating 11.0
Applications for Spotted Gum

Suited for:
Most locations, natural termite resistant and fire retardant attributes
Stability:
Minimal expansion or contraction, shrinkage less than 0.3%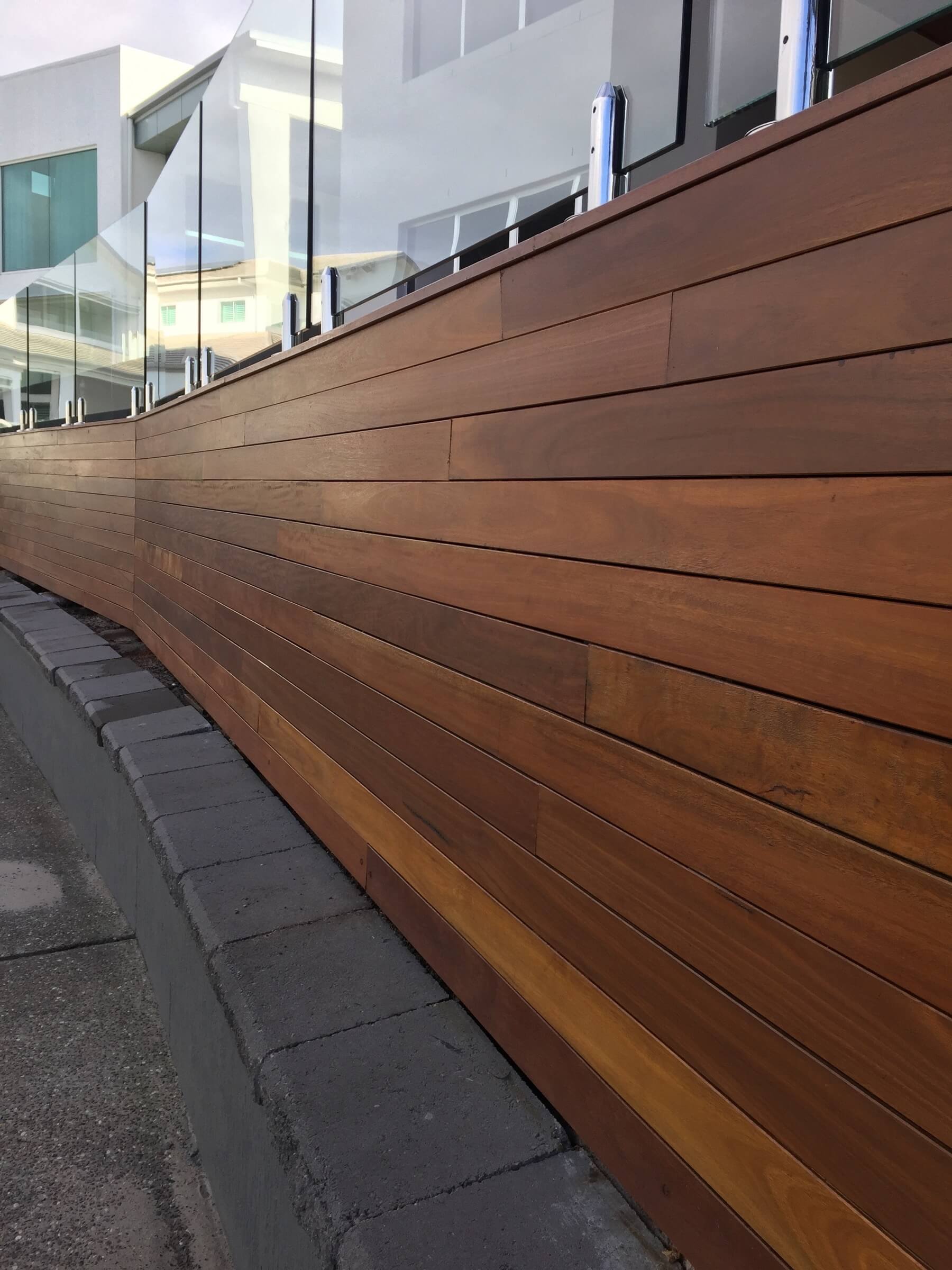 Do you have a decking project we can help with?
Your Decking
Solution
Providing you with the very best spotted gum decking in Brisbane is about more than just great quality timber at Deck-Max. Our decking specialists provide professional assistance, timber selection, fasteners, tools and installation.
For the best spotted gum timber for your deck, contact the Deck-Max team by filling in the form below.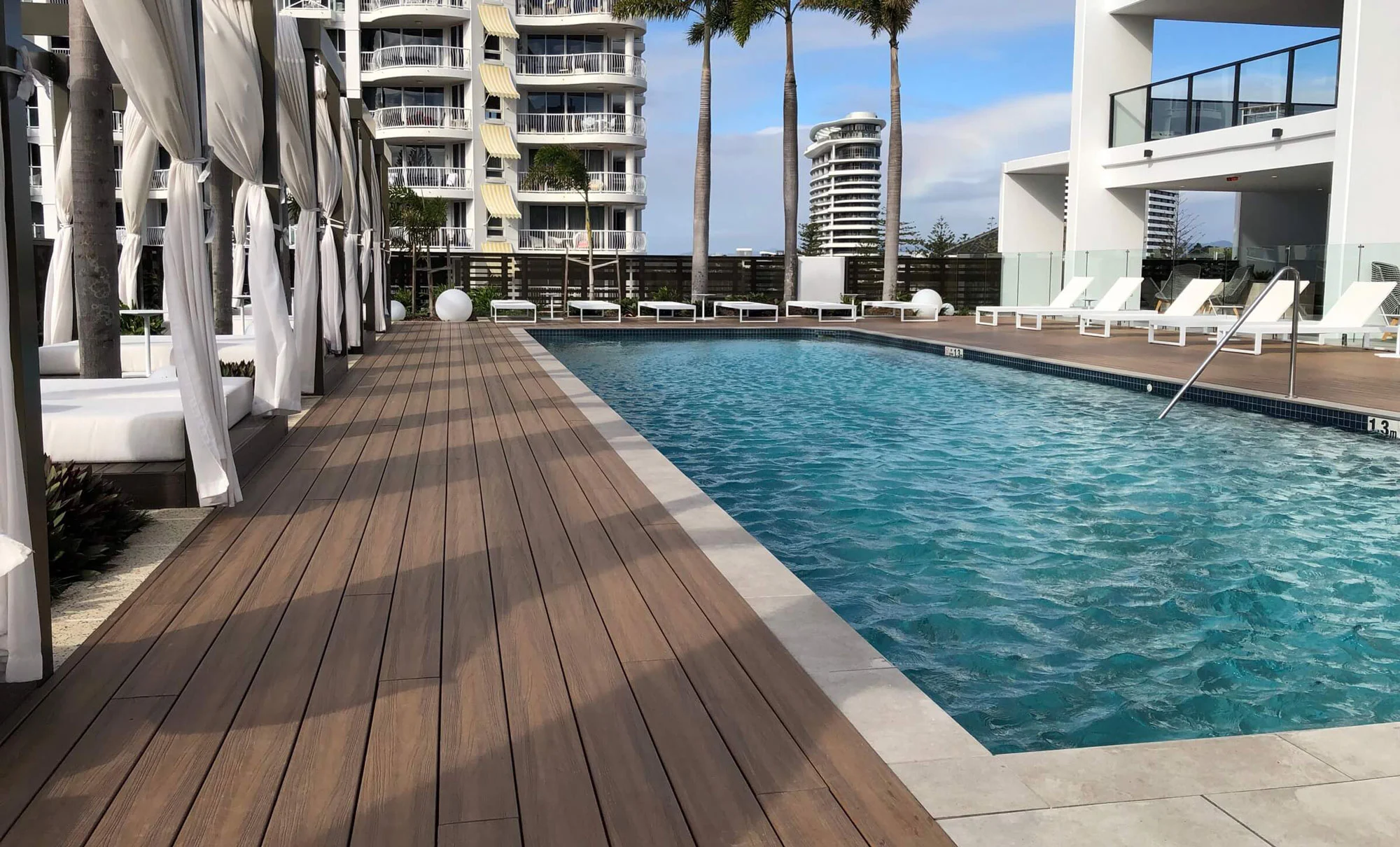 Contact our
Decking Specialists
Today!
Stunning Decks With Deck-Max Products
Or, Contact us via the form