Download Decking Tips
Get The Latest Decking Tips Here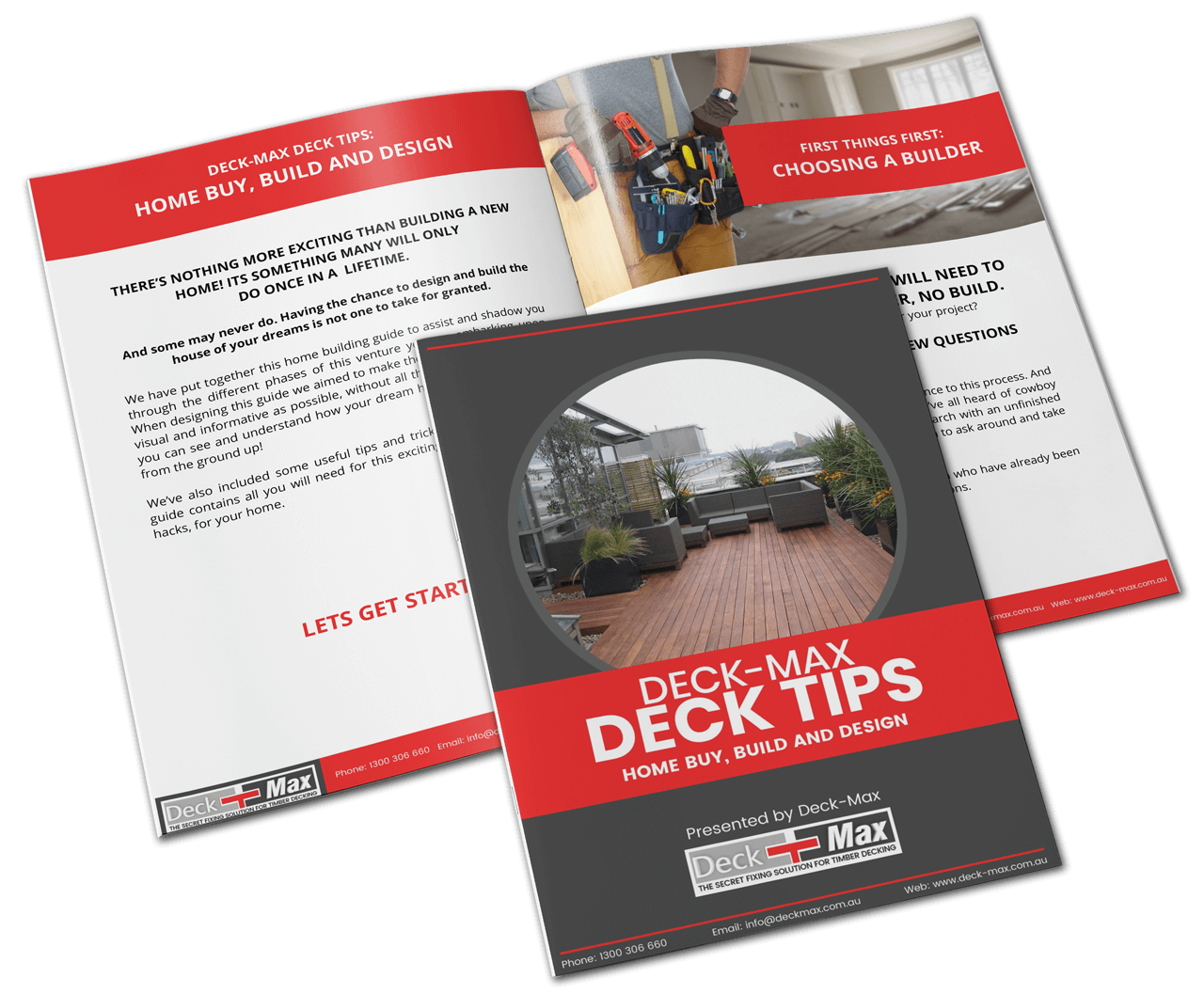 There's nothing more exciting than building a deck you've been dreaming of for years. It's not a chance that many homeowners get. However, building your own deck is not something you should take for granted.

If you don't want your deck to collapse, then you need to read this.

In our free "Deck-Max Deck Tips" guide, we'll share with you everything you need to know to design, build, and complete your deck from the ground up. We also include some design ideas to help you get started on this venture.

In this guide we cover:

How to choose a builder

Step-by-step process of building a deck

Several sustainable design ideas

Tips on creating a flexible living space
There's nothing more exciting than
building a new home

! Its something many will only do

once in a lifetime

.

We have put together this home building guide to assist and shadow you through the different phases of this venture you are embarking upon. When designing this guide we aimed to make the step-by-step process as visual and informative as possible, without all the complicated jargon, so you can see and understand how your dream house will come together; from the ground up!

We've also included some useful tips and tricks and design ideas. This guide contains all you will need for this exciting adventure. Think of life hacks, for your home.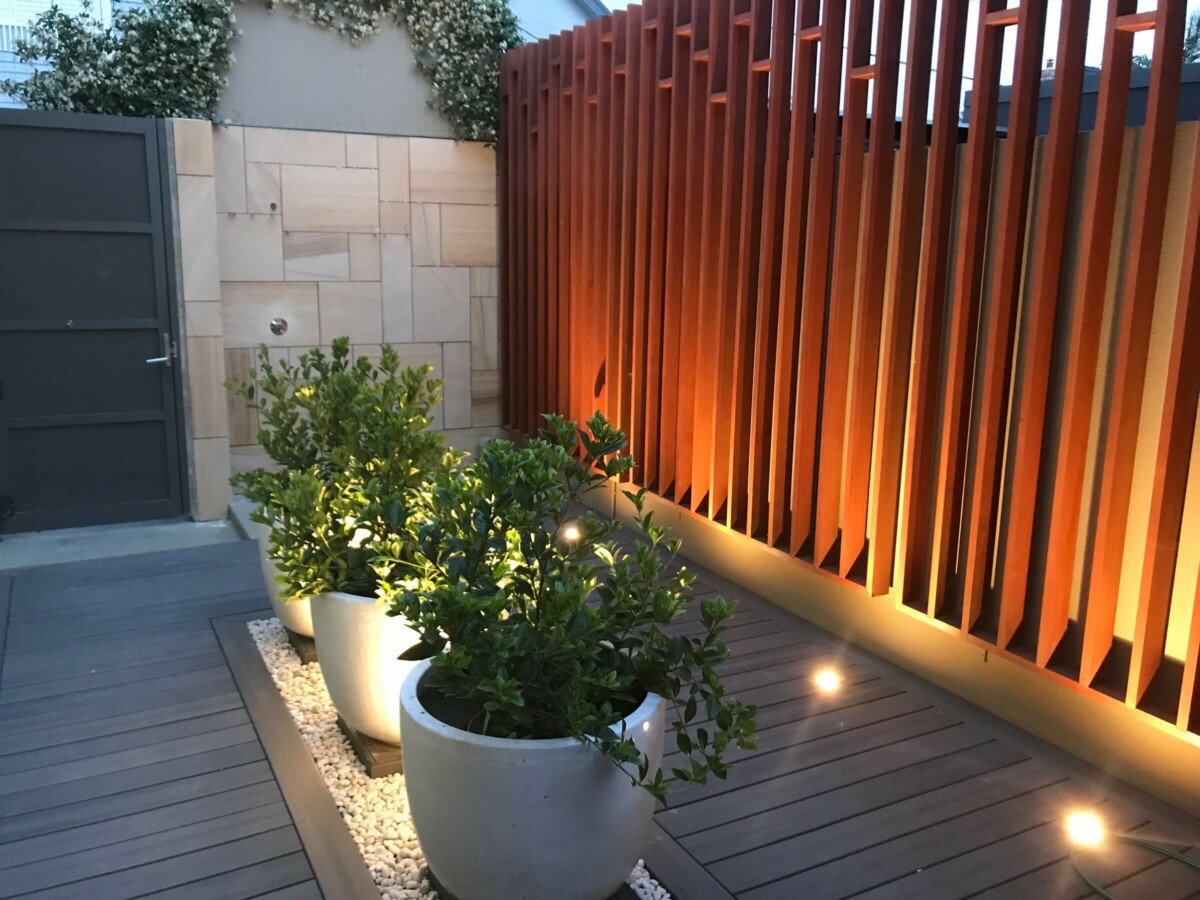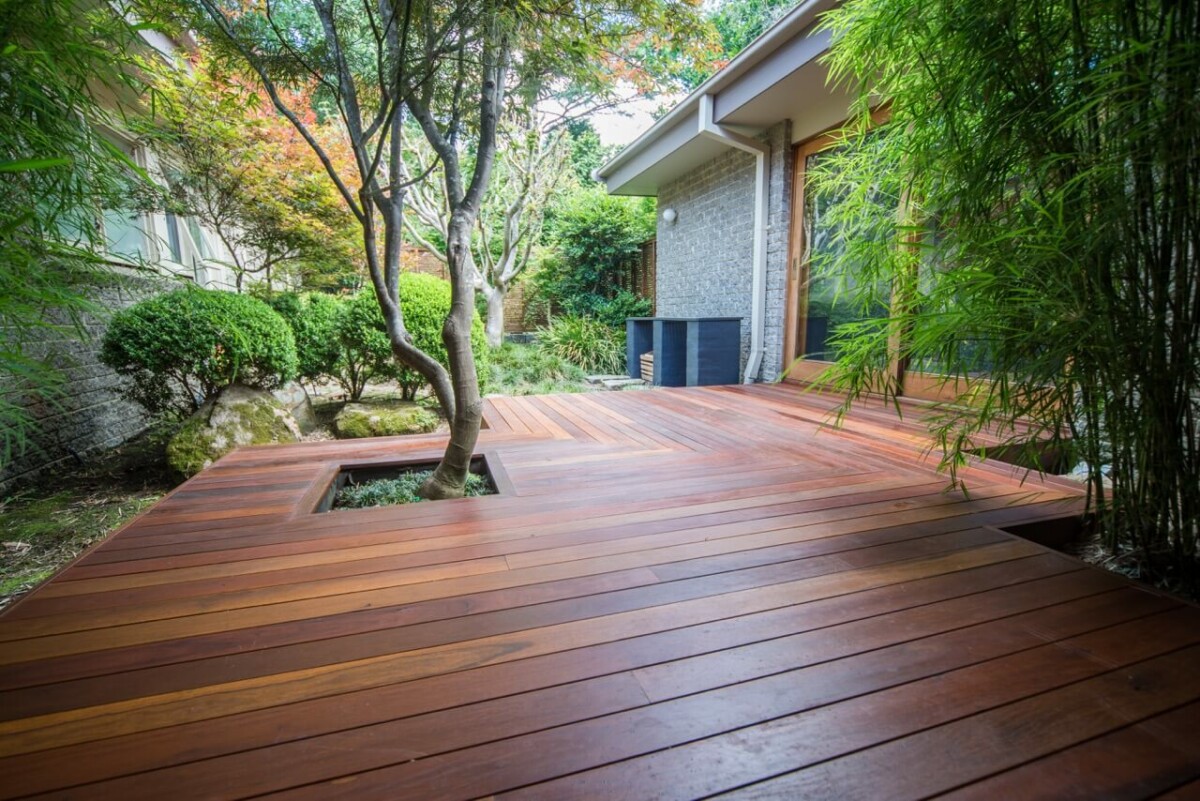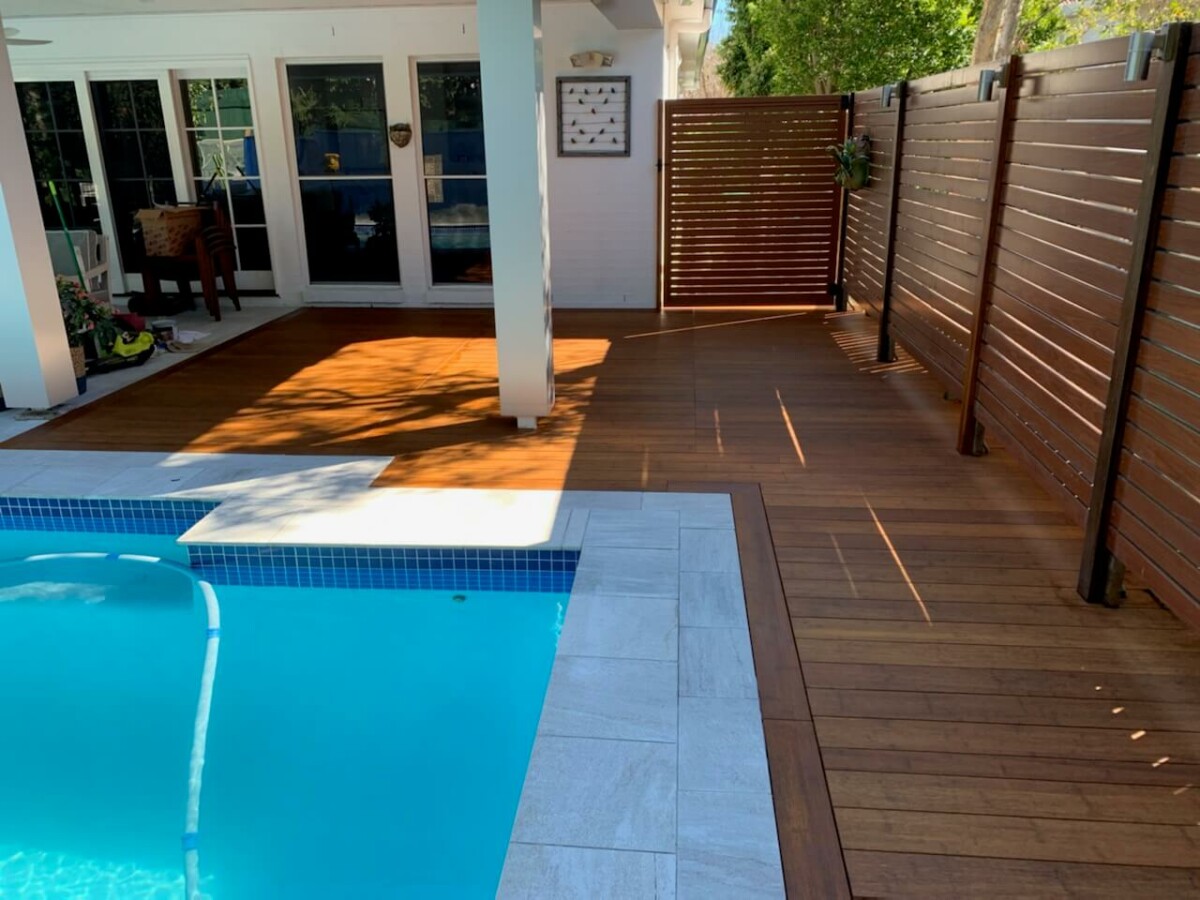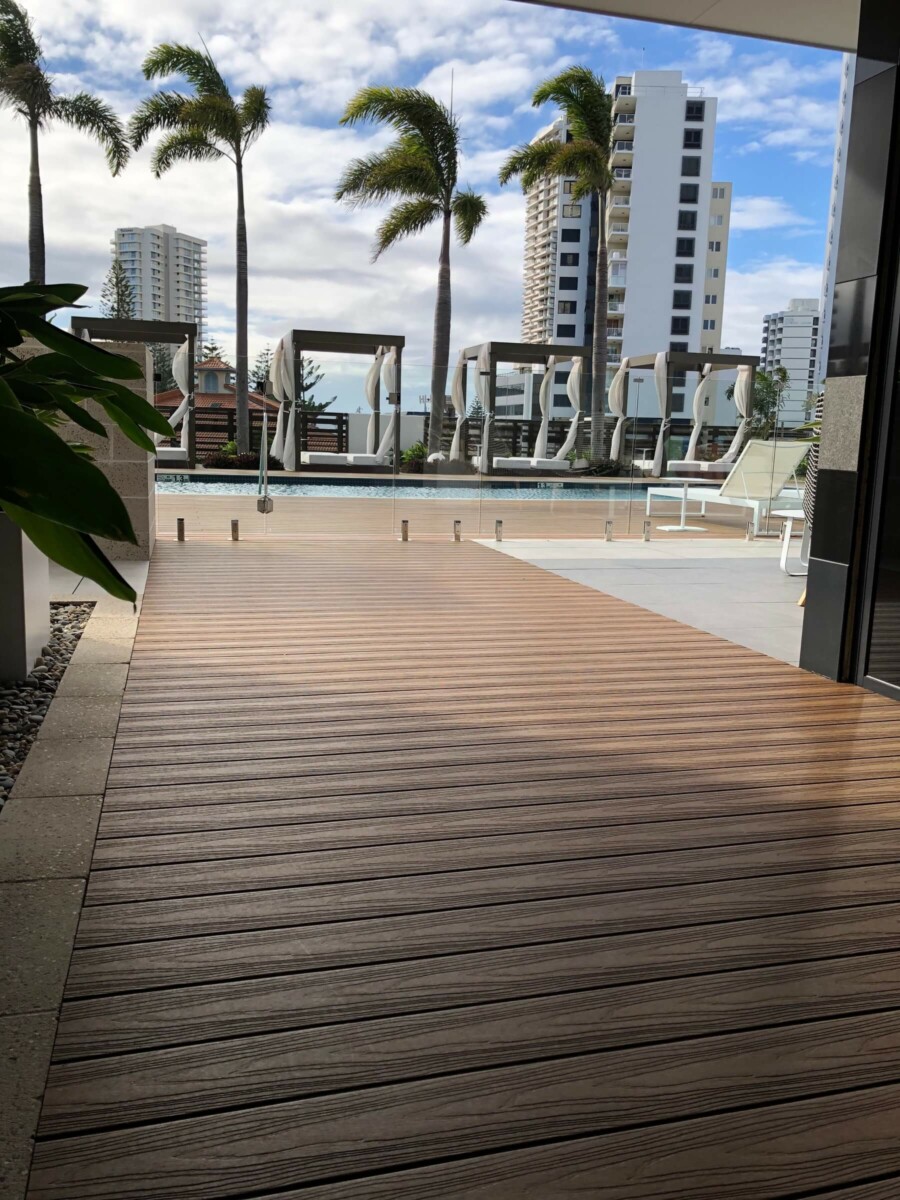 Flexible Living Space
This brings us onto flexible living space. You've gone through finding builder, the step-by-step process of building your home and the exterior and interior design. But how do you make your house truly work for you?

What's on trend in the home design world?
To learn more, download decking tips guide.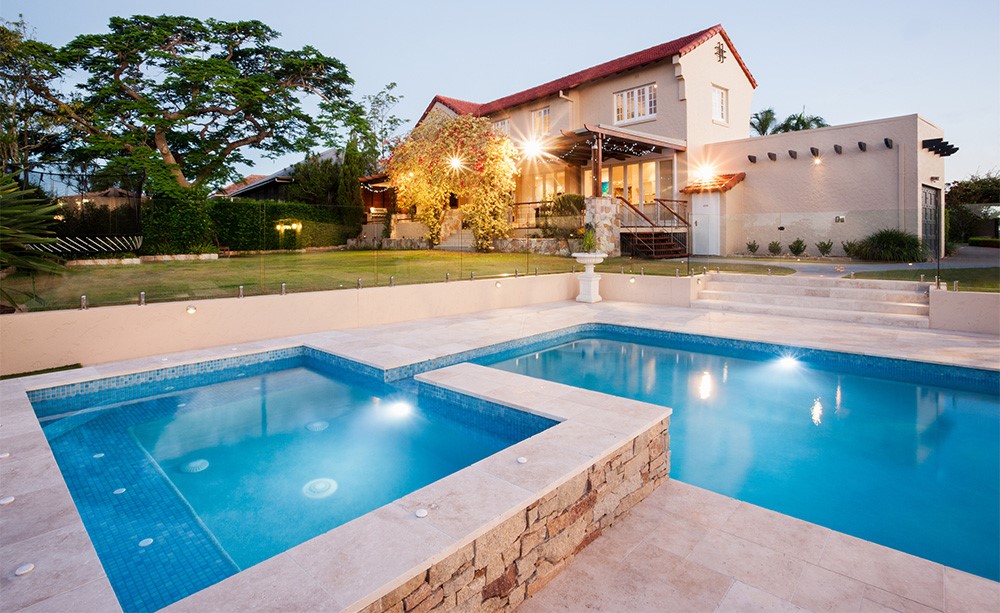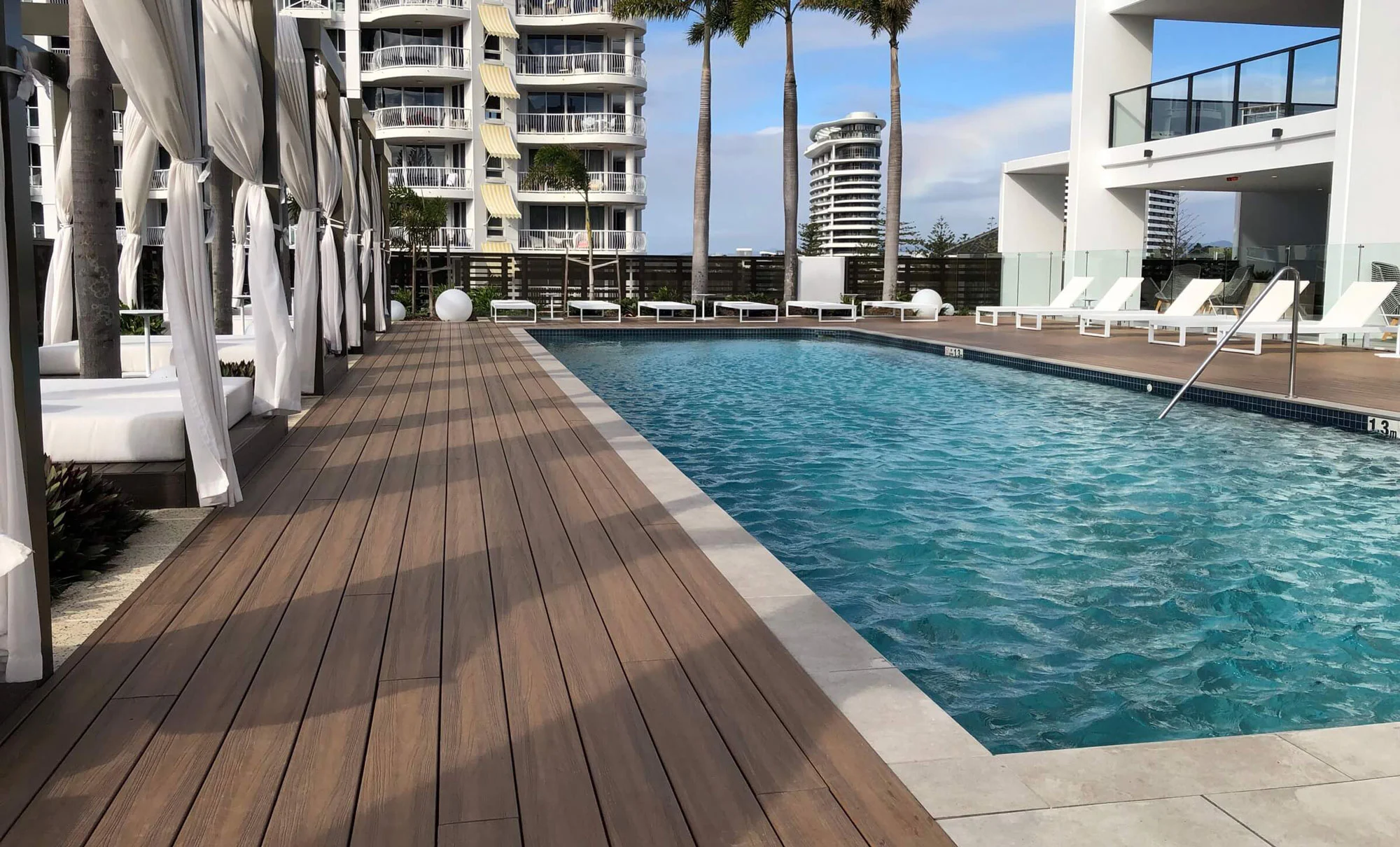 Contact our
Decking Specialists
Today!
Stunning Decks With Deck-Max Products
Or, Contact us via the form