Butt Joiner - 4mm biscuit for joining boards on a mitre cut or butt joining on a joist.
Deck-Max Joiners - 4mm biscuit for joining boards on a mitre cut or butt joining on a joist. Perfect for exterior use and stops mitred corners twisting off each other and the cupping and twisting on butt joint.
DM J10 Butt Joiner
Suitable For:
Fixing/Joining mitred corners
Joining end boards to framing boards
Butt Joining ends on Joists (butt joints) – must join on joists unless using the end matched decking by Deck-Max.
Note: This is not to be used for end matching or joining between joists
Additional information
| | |
| --- | --- |
| Weight | .12 kg |
| Dimensions | 12 × 10 × 3 cm |
Oval shaped disc made for external applications
Cut Spec. 4mm thick blade x 14mm deep
Tool – Biscuit cutting tool with 4mm blade x 100mm diameter. The settings on the head of the tool allow you to adjust the depth of the cut and can either cut from the top down or the bottom up.
Best and most consistent position is to cut off the bottom of tool for consistent height settings. Std height off  bottom for a Makita biscuit cutter is 7.5mm to the bottom of the cut / Kerf.
When cutting 2 x ends – always line them up and mark with chalk so the line up when cutting – chalk is best as it wipes off with water and does not leave a crease like a pencil will.
Always secure the board before cutting using the Deck-Max Clamp DM 4004 – as it will want to spin away in the direction (clockwise) of the spinning blade.
Consistent set up ensures both faces meet on the same level – always run a trial cut before you start on your deck.
Note: Sometimes decking thickness may vary – just sand top flush after deck is laid. In case you are out a little – Always double check setting prior to final fix.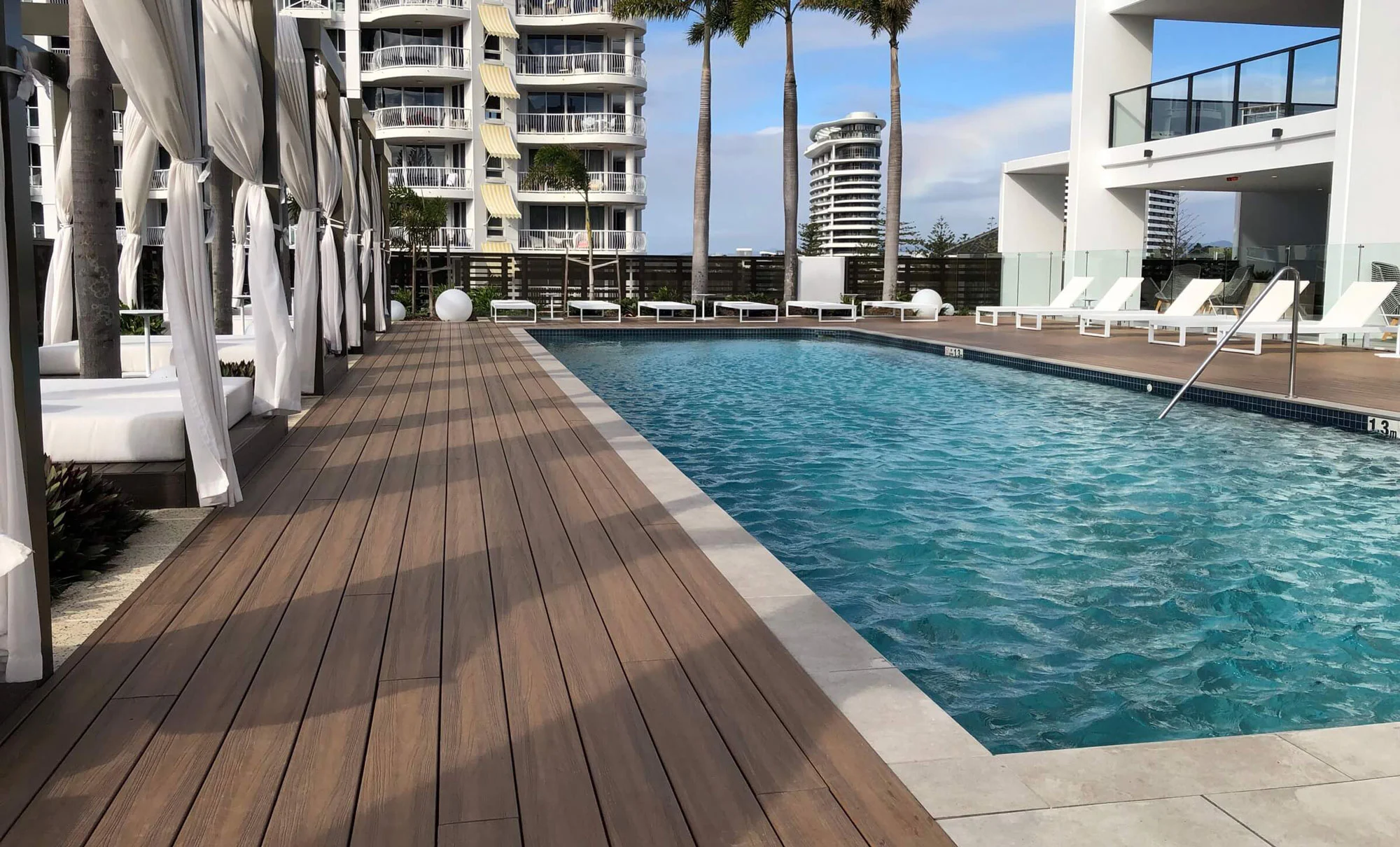 Contact our
Decking Specialists
Today!
Stunning Decks With Deck-Max Products
Or, Contact us via the form