Self Drilling Metal Screws
Can only be purchased with Deck-Max Timber
Self Drilling Metal Screw - 8 g | Self drilling | Gal coat class 3 | Black epoxy coated  Pan Head | # 2 square drive
Ask Deck-Max about their Pre Grooved and End Matched Decking
DM 4116 - This item can only be used in conjunction with the "Original" Biscuit and the Deck-Max Pro Biscuit.
8 gauge x 30mm
Self Drilling Tip – for use on metal Joists
Max joist / wall thickness 3mm depending on hardness of steel.
No. 2 Square Drive
Heat treated metal for maximum strength / torsional strength.
Class 3 corrosion rated
Painted Black head – So you have no visible fixing in the gap when looking down between the decking boards. See Trade Tips.
Additional information
| | |
| --- | --- |
| Weight | .29 kg |
| Dimensions | 8 × 8 × 5 cm |
Note: DM 4116 : Self Drilling Metal Screw – 8 g | Self drilling | Gal coat class 3 | Black epoxy coated  Pan Head | # 2 square drive
If in doubt run a pilot hole so be sure the screw positions the clip tight into the groove. If you feel the clip is not tight and the gap setting is wider that is should be then it means the screw has self drilled off from the tight position. Sometimes you pay need a 4mm drill bit into thicker steel.
Always test the drilling into metal first as some metals used for joists vary a lot in hardness EXAMPLE BOX STEEL IS HARDER THAN ROLLED GAL.– use the 3mm drill bit provided as your pilot hole if you encounter self drilling issues. Always run tests before you start the deck and do not hesitate to call Deck-Max and ask any questions.
DO NOT OVER TIGHTEN SCREWS – FIRM AND SECURE INTO THE REBATE OF THE BISCUIT.
This screw is not a surface fix screw.
No.1 problem with fixing is the installer can break the screw off when using an impact driver and not know until after the job is completed and the board wants to cup as the screw had broken during installation.
Solution : Do not use rattle guns as they keep driving – Some people can adjust but rattle guns are typically the # 1 problem and breaking screw heads.
Broken screws void any warranty claim in any way.
COMBO PACK – DM 4154 – OF 2 X 100mm # 2 square drive bits. – Ideal so your vision is improved as the tip is clear of the chuck providing superior drill & eye coordination.
Purchases of extras are often required when screws are damaged or lost – because the screw count equals the biscuit count often screws are dropped on the ground, left in nail bags etc, then simply buy an extra pack as required.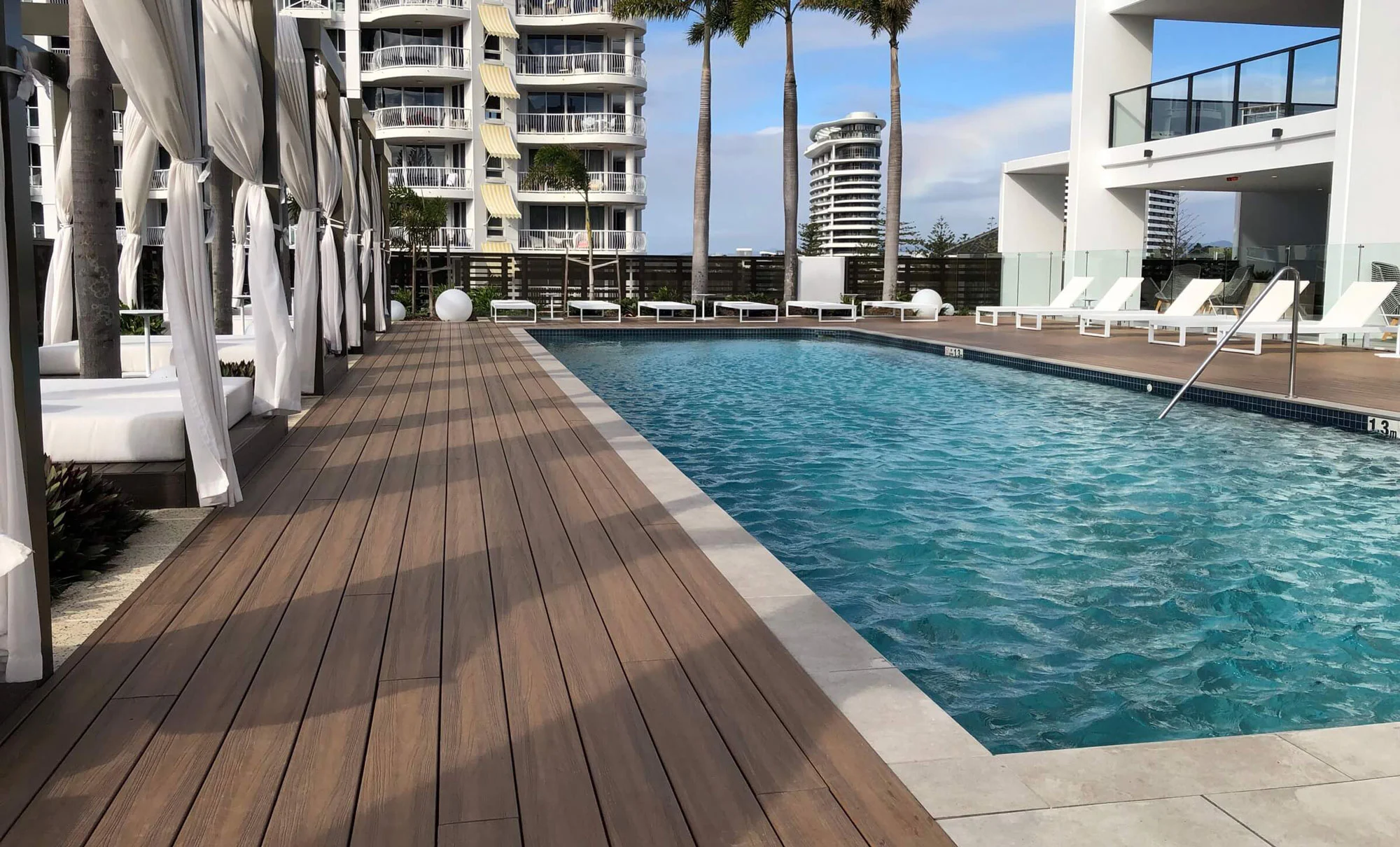 Contact our
Decking Specialists
Today!
Stunning Decks With Deck-Max Products
Or, Contact us via the form