Trusted by 13,552 Australian Homeowners
Composite Decking

There's composite, And then There's Deck-Max.
Real wood looks.

Low-maintenance.

Beautiful & sustainable materials.

10 Year domestic warranty

Secret Fixings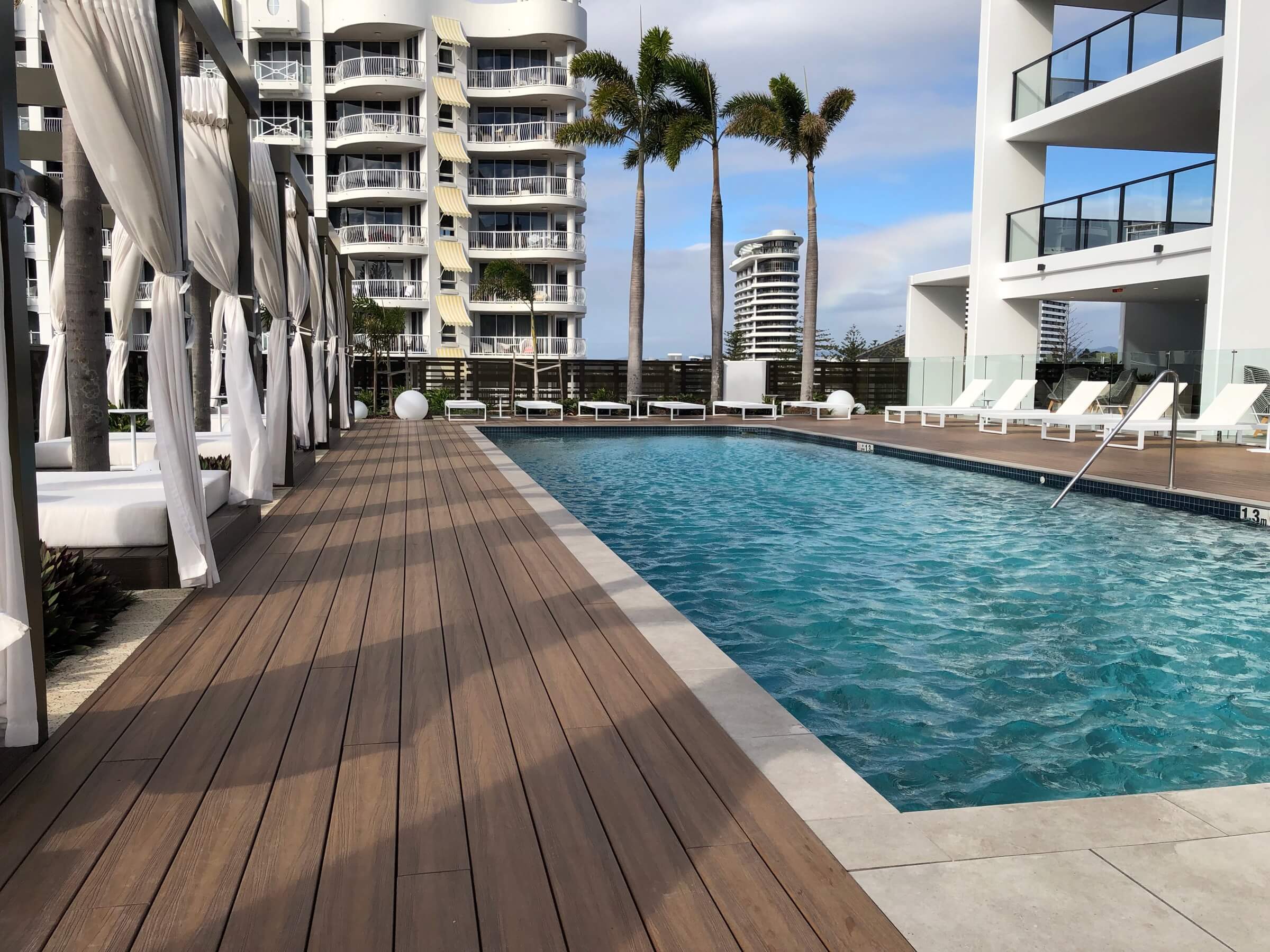 Feels like Natural Timber
Why Choose Deck-Max Composite Decking?
Composite decking is quickly becoming the preferred choice for those looking to build or renovate a deck. Unlike traditional timber decking, Deck-Max composite decking is made from a mix of materials, making it more durable and weather-resistant. In addition, Deck-Max composite decking comes in a range of different colours and finishes, giving you the look of natural timber with all the added benefits.` Composite decking is also easy to maintain, requiring only occasional cleaning to keep it looking its best. Whether you're looking for a low-maintenance option for your outdoor entertaining area or a durable surface for your pool deck, composite decking is worth considering.
Low Maintenance
Our composite decking is made of durable materials that never need to be re-oiled. It's low maintenance so you can spend your time enjoying your deck, not working on it.

Low Cost
Deck-Max composite decking is a low-cost alternative to real hardwood. Save on maintenance, re-oiling and all of the other hassles by choosing composite instead.
Mold Guard® Technology
Patented Mold Guard technology prevents any mould from forming on your decking, so you can enjoy your outdoor space without worrying about the dangers of mould.
Installation Integrity
Quality fastening options, including hidden fastening, allow for a strong hold and beautiful finished look.
Up to 80% Recycled Material
We consistently strive for eco-responsibility in all of our PRO decking products.
10 Year Warranty
Enjoy your stunning deck for years, knowing that it'll last.
Composite Decking
Colour Choices
Composite decking offers the home owner the use of this material with the real feel of natural timber. This material will vary in tones just like natural timber. One board can be different to the next board but maintaining the base line tones.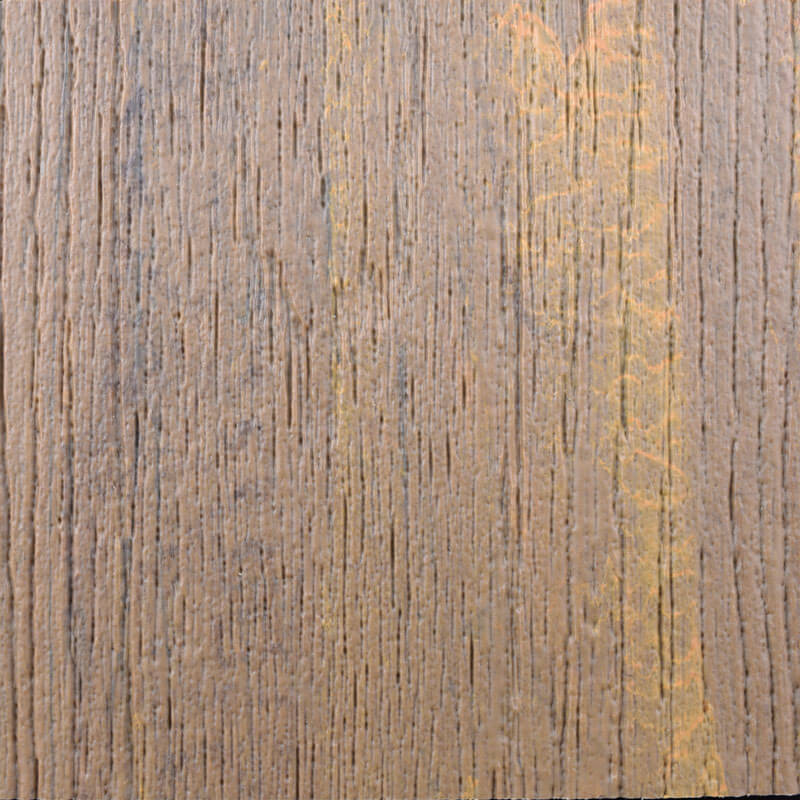 Reserve
Antique Leather®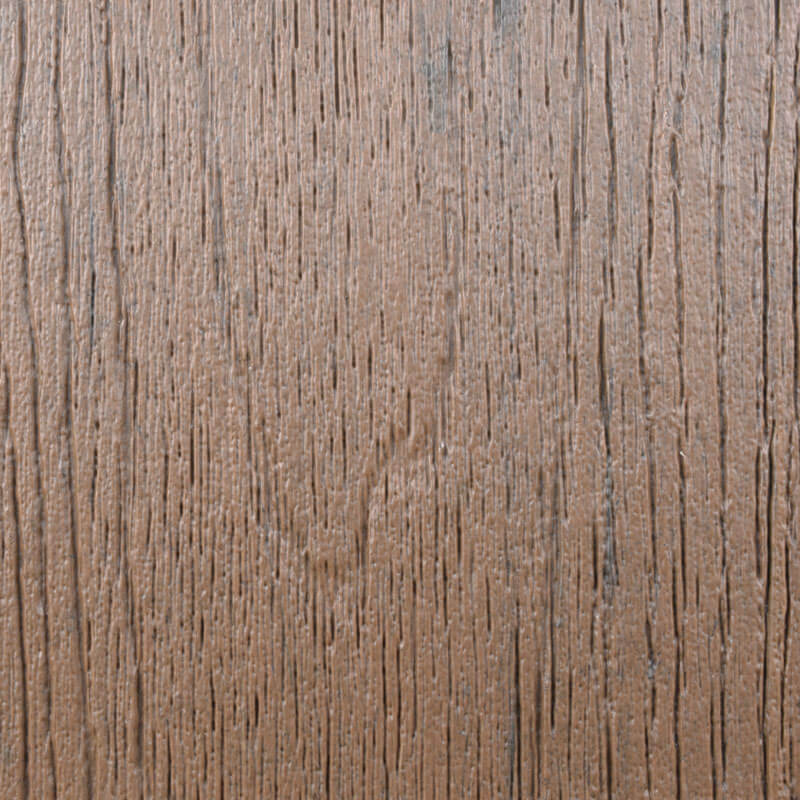 Reserve
Dark Roast®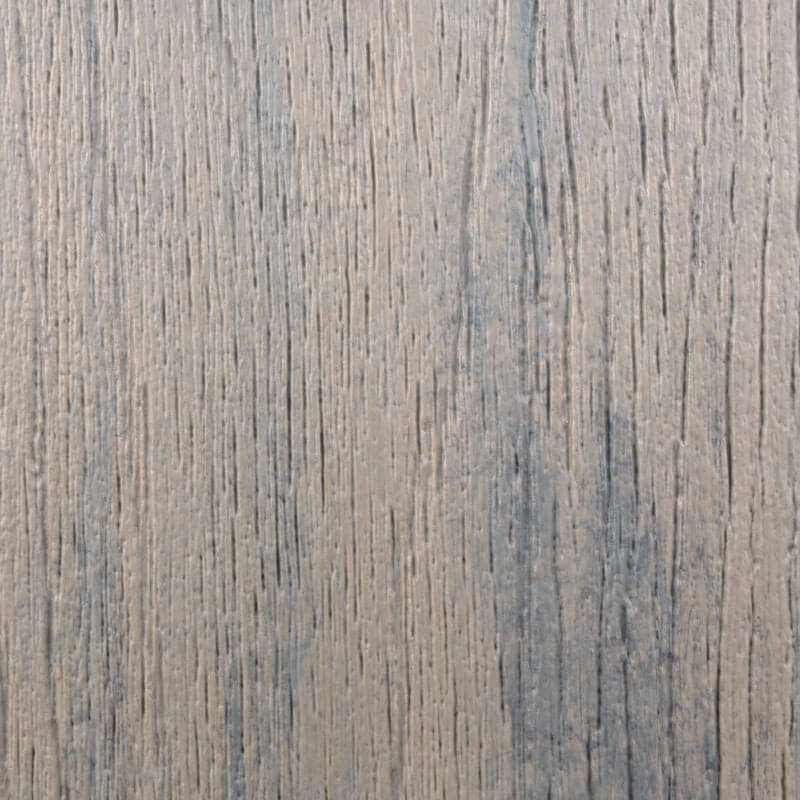 Reserve
Driftwood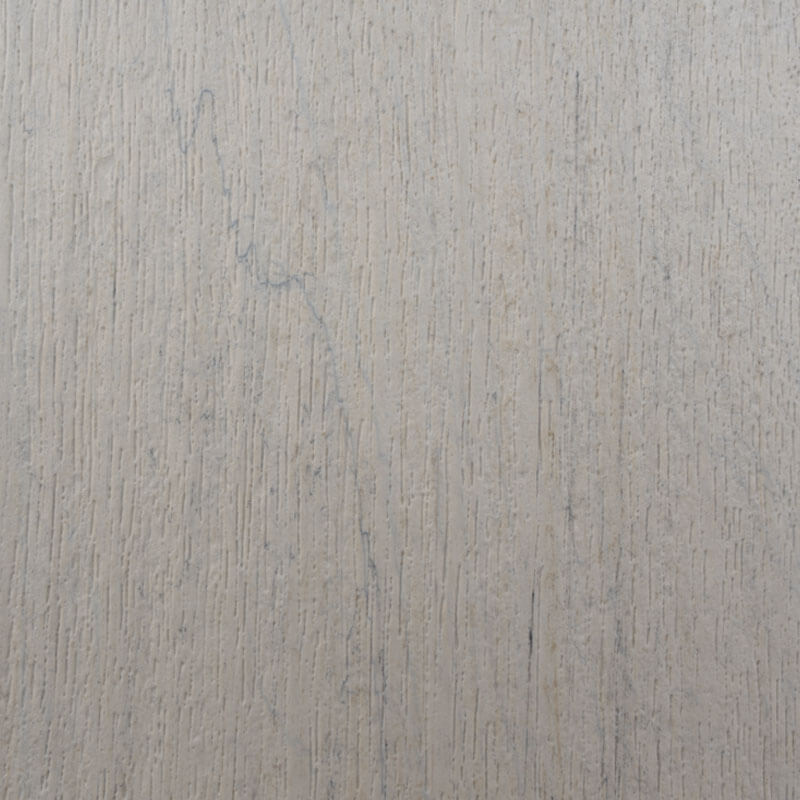 Legacy
Whitewash Cedar®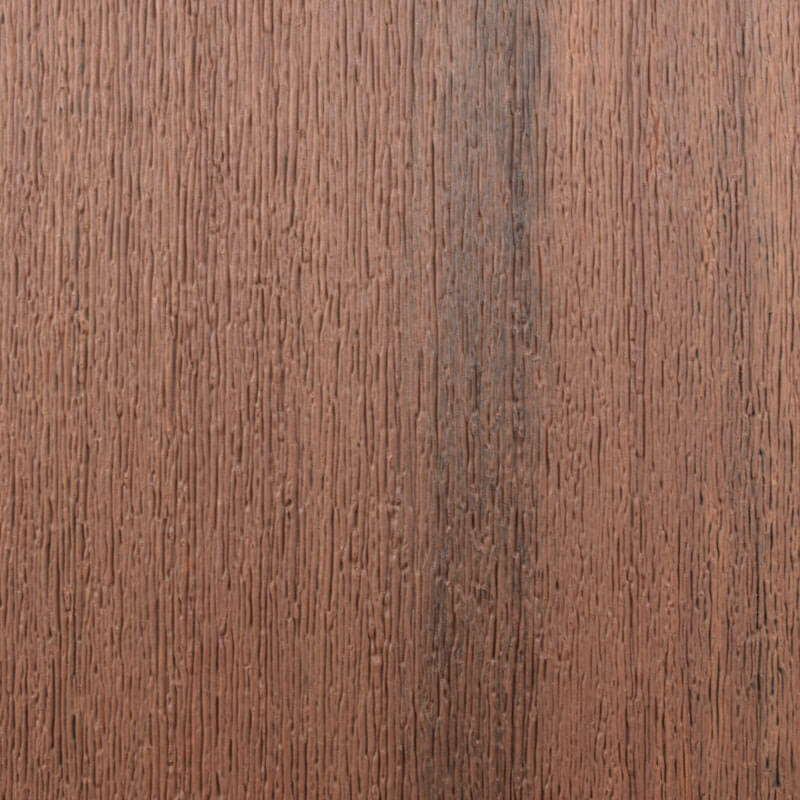 Vintage
Mahogany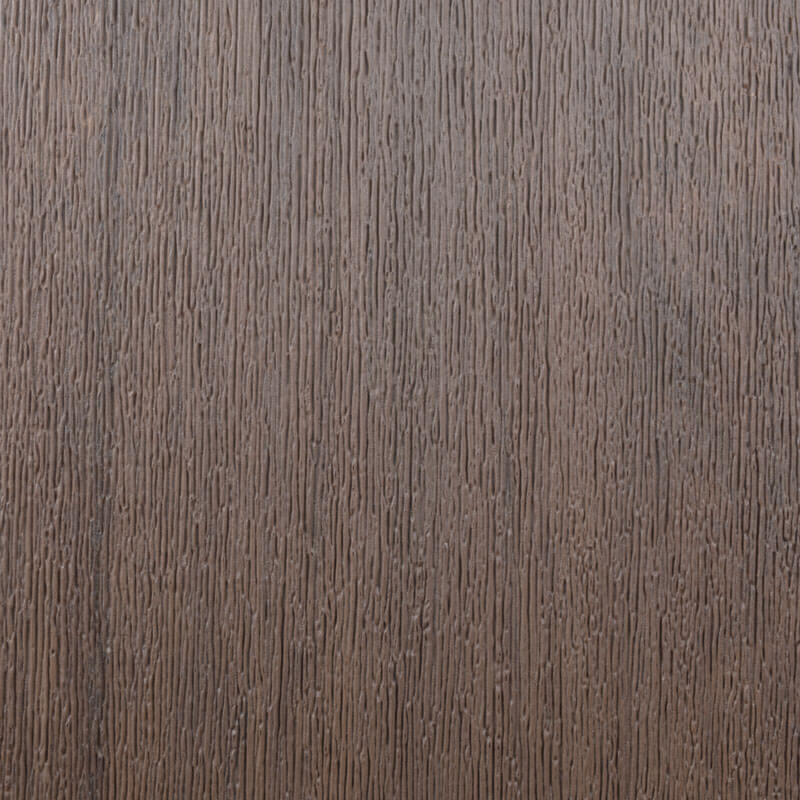 Vintage
English Walnut®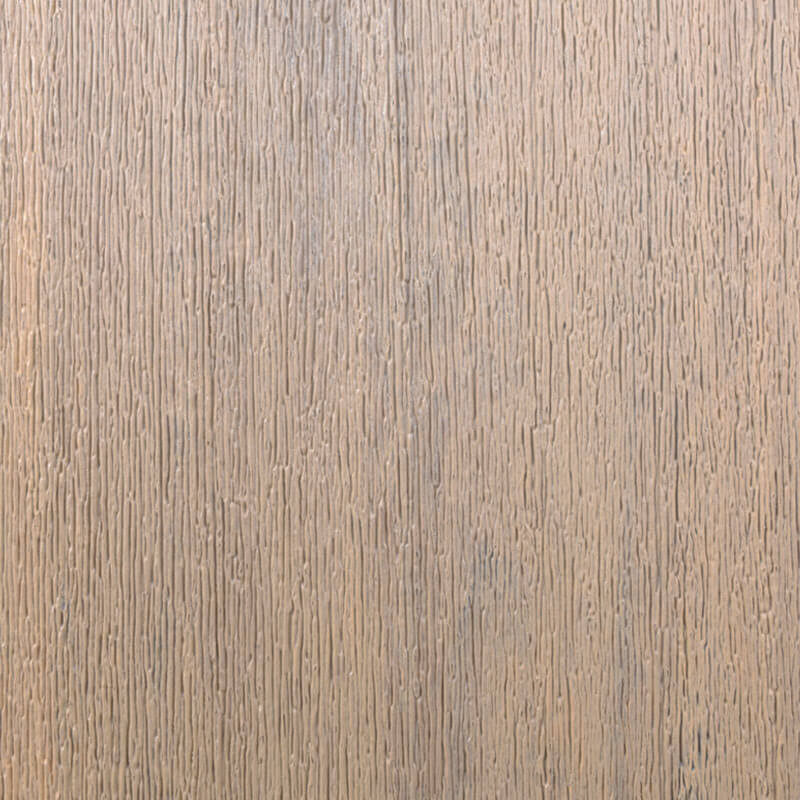 Vintage
Weathered Teak®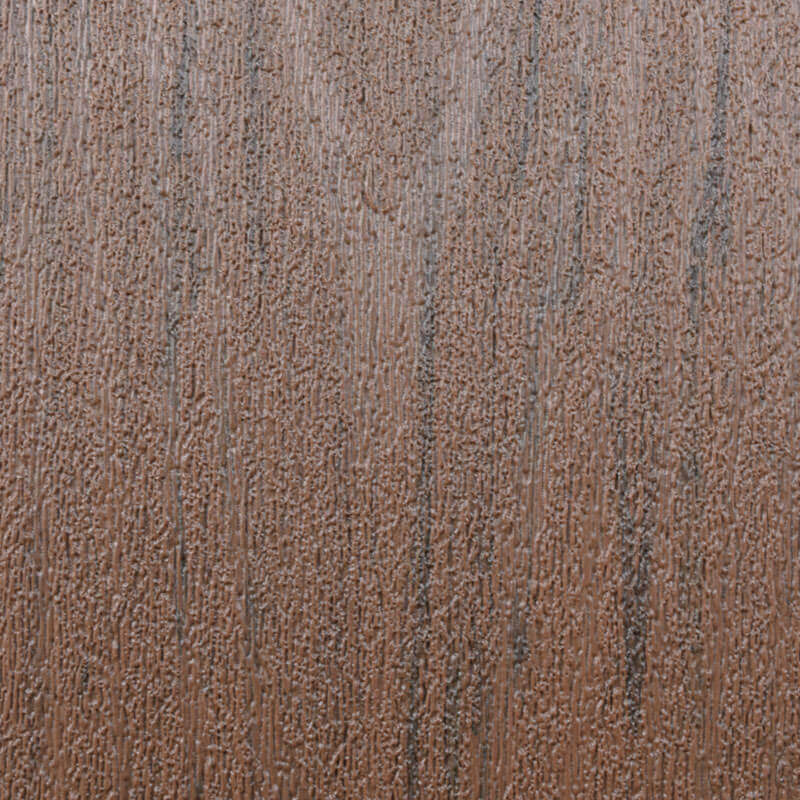 Zhu
Coffee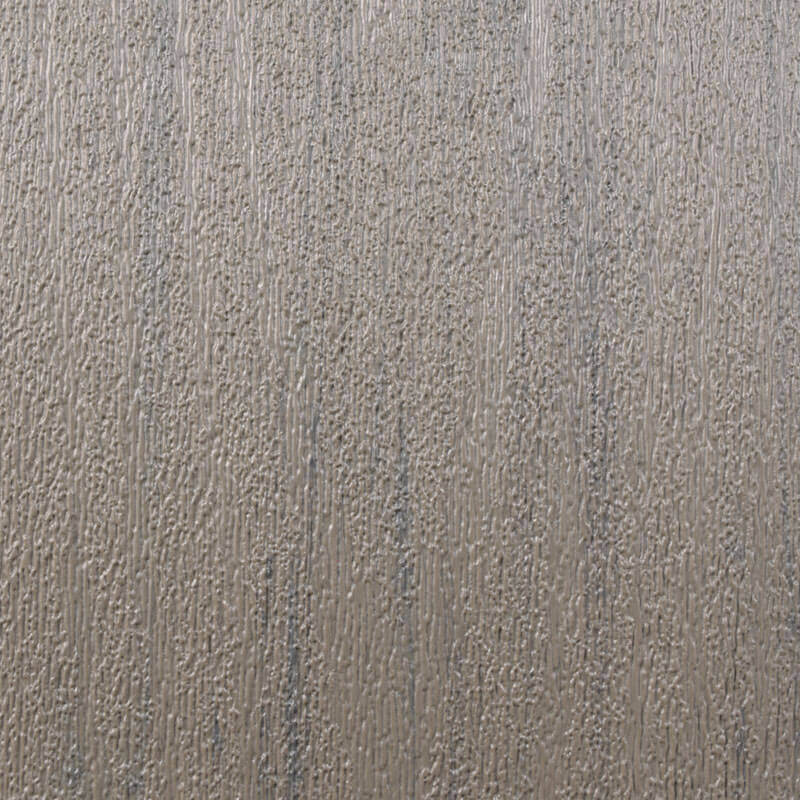 Zhu
Maple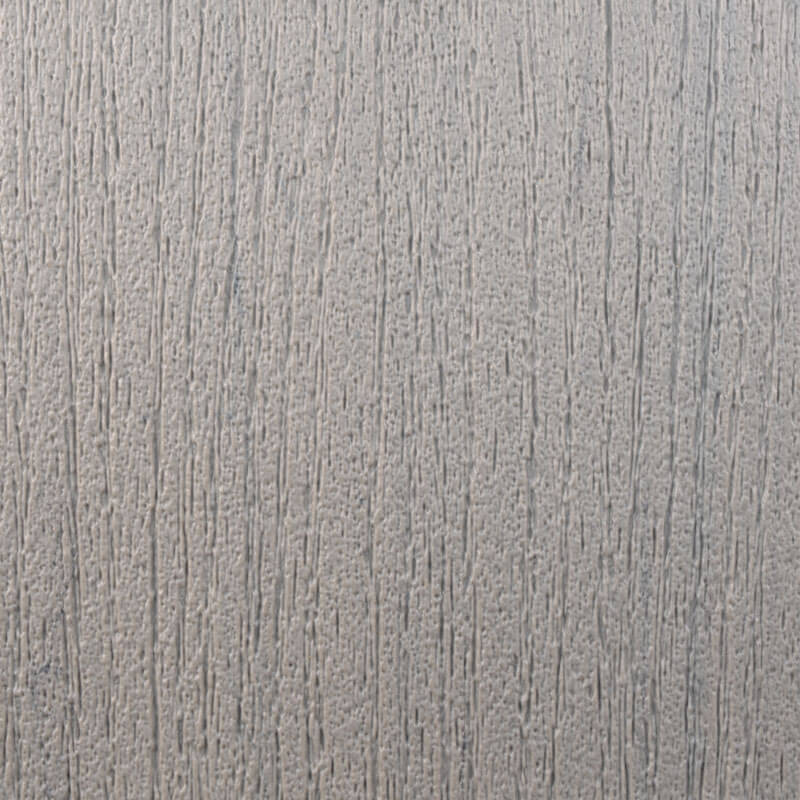 Zhu
Silver Grey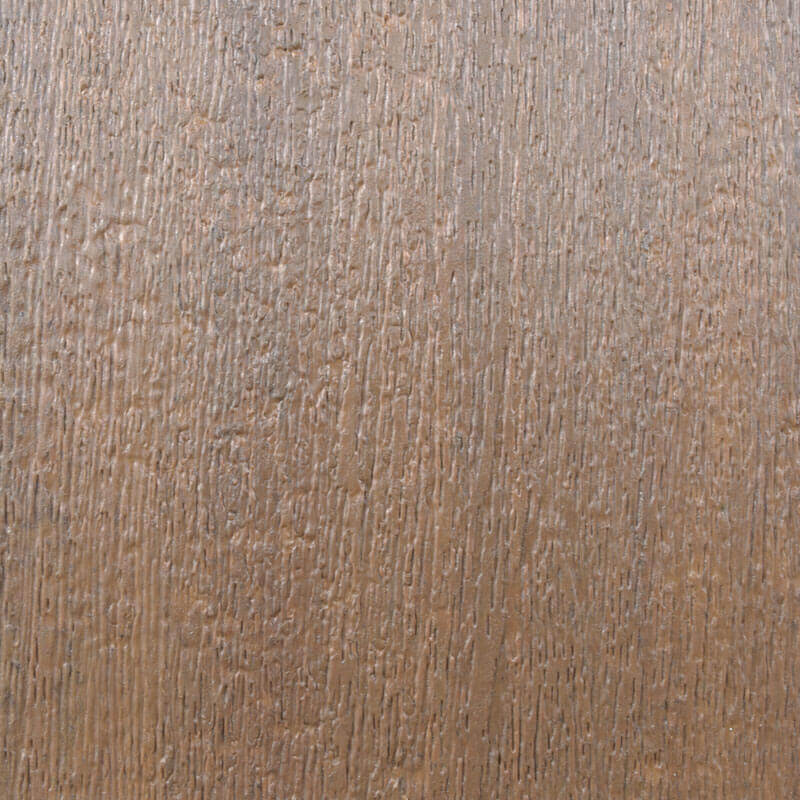 Zhu
Spotted Gum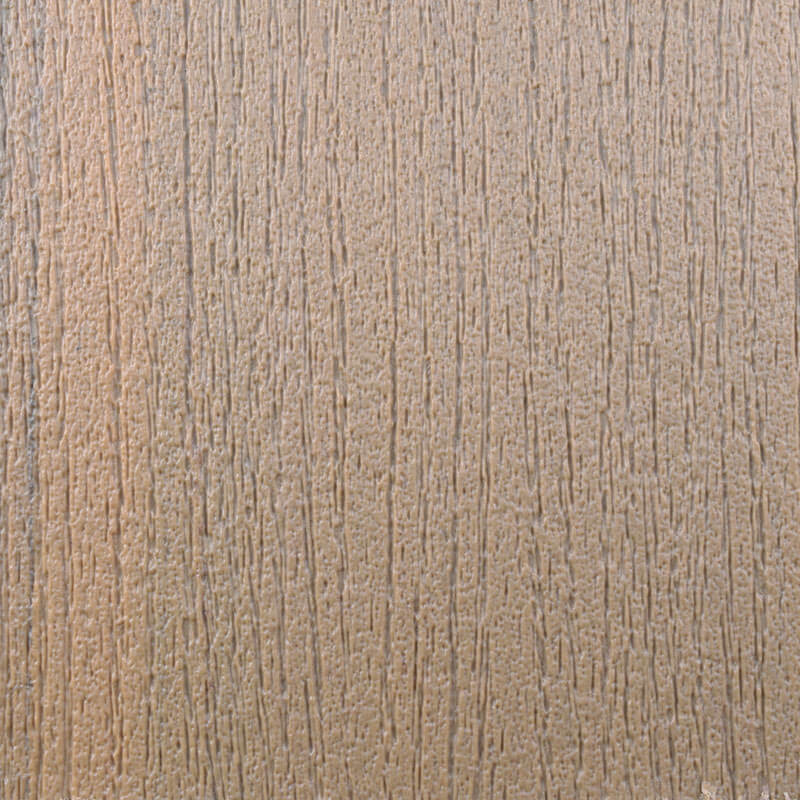 Zhu
Teak
Quality composite decking
Brisbane & Australia wide
Composite decking is an engineered material with the feel of real natural timber. It varies in tones just like natural timber, but has a number of key benefits that make it an even smarter choice.
It contains no tannins or resin that will "bleed" or drip out of the boards and stain nearby surfaces like natural timber. One board can be different from the next board but maintaining the baseline tones.
At Deck-Max, we use a range of high-quality materials that will benefit you. The combination of materials we use leads to a better product with more features than you could ever gain from timber alone.
While we love natural timber decking, we also love all the benefits of composite decking Brisbane homeowners and those throughout Australia are starting to take note of.
Get a Quick Quote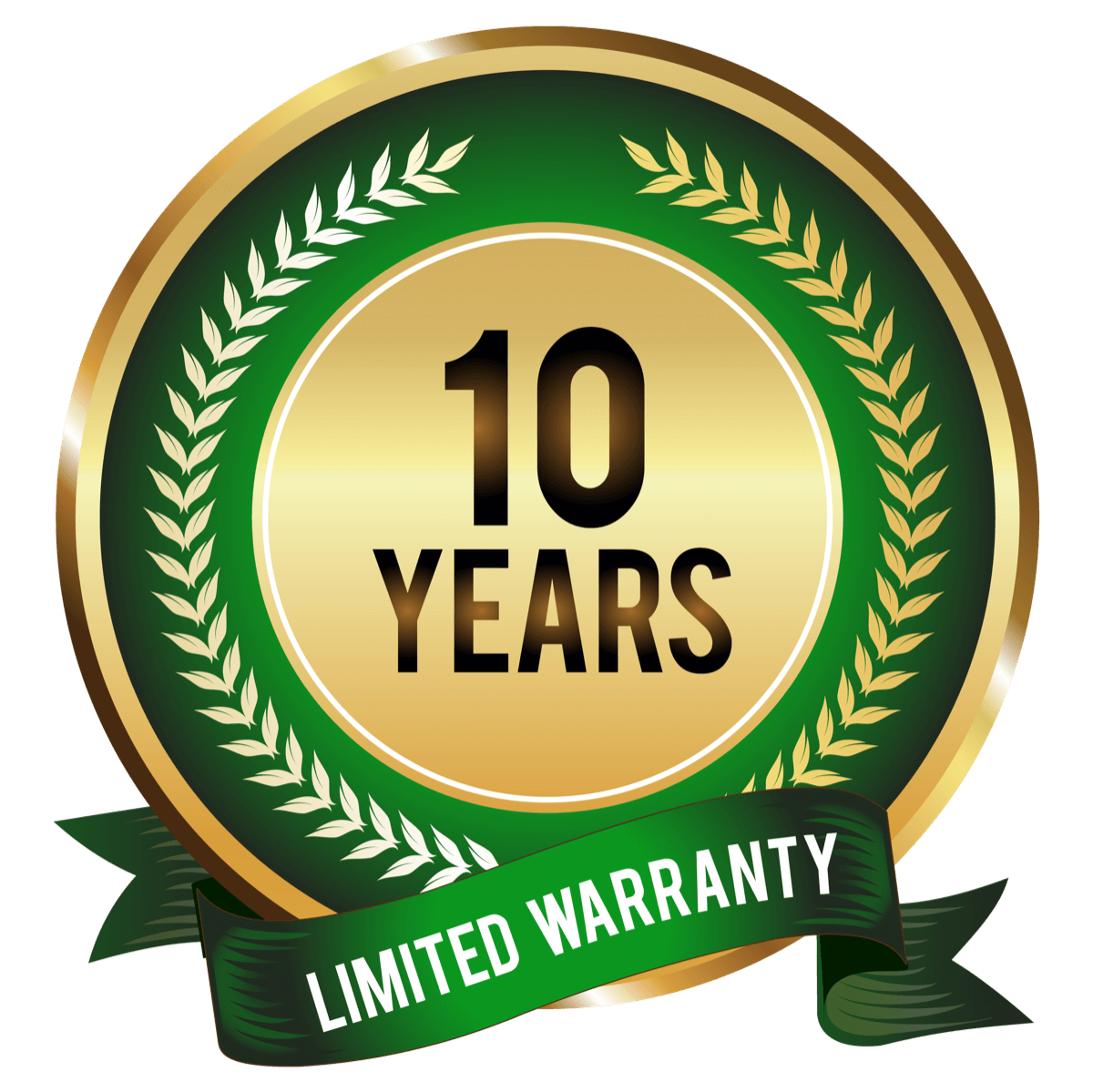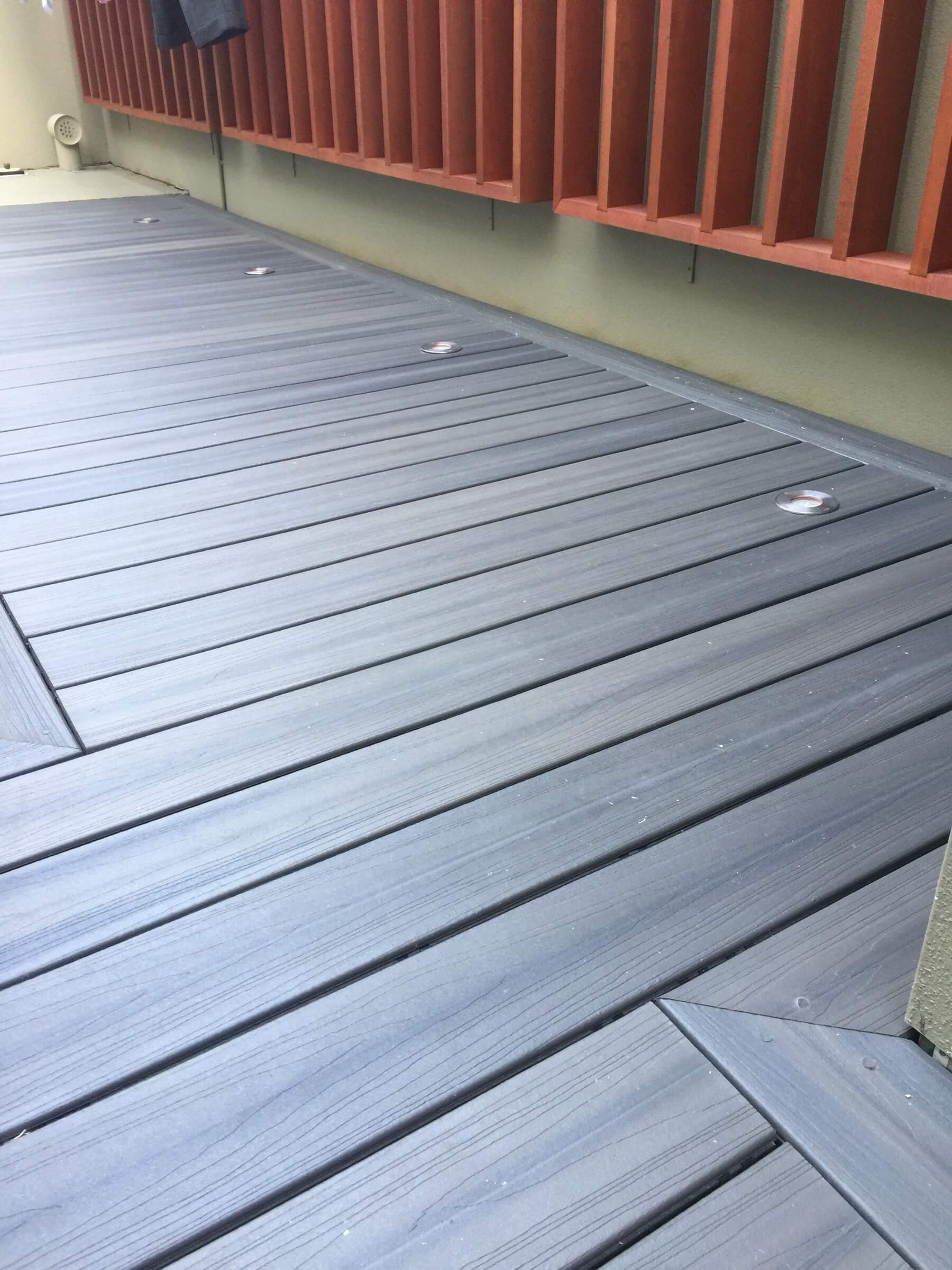 Stunning Decks with Deck-Max Products
See some of the impressive results customers are achieving with our hidden fixing systems, timbers and composites. You'll find a mix of professionally-built and DIY decks below.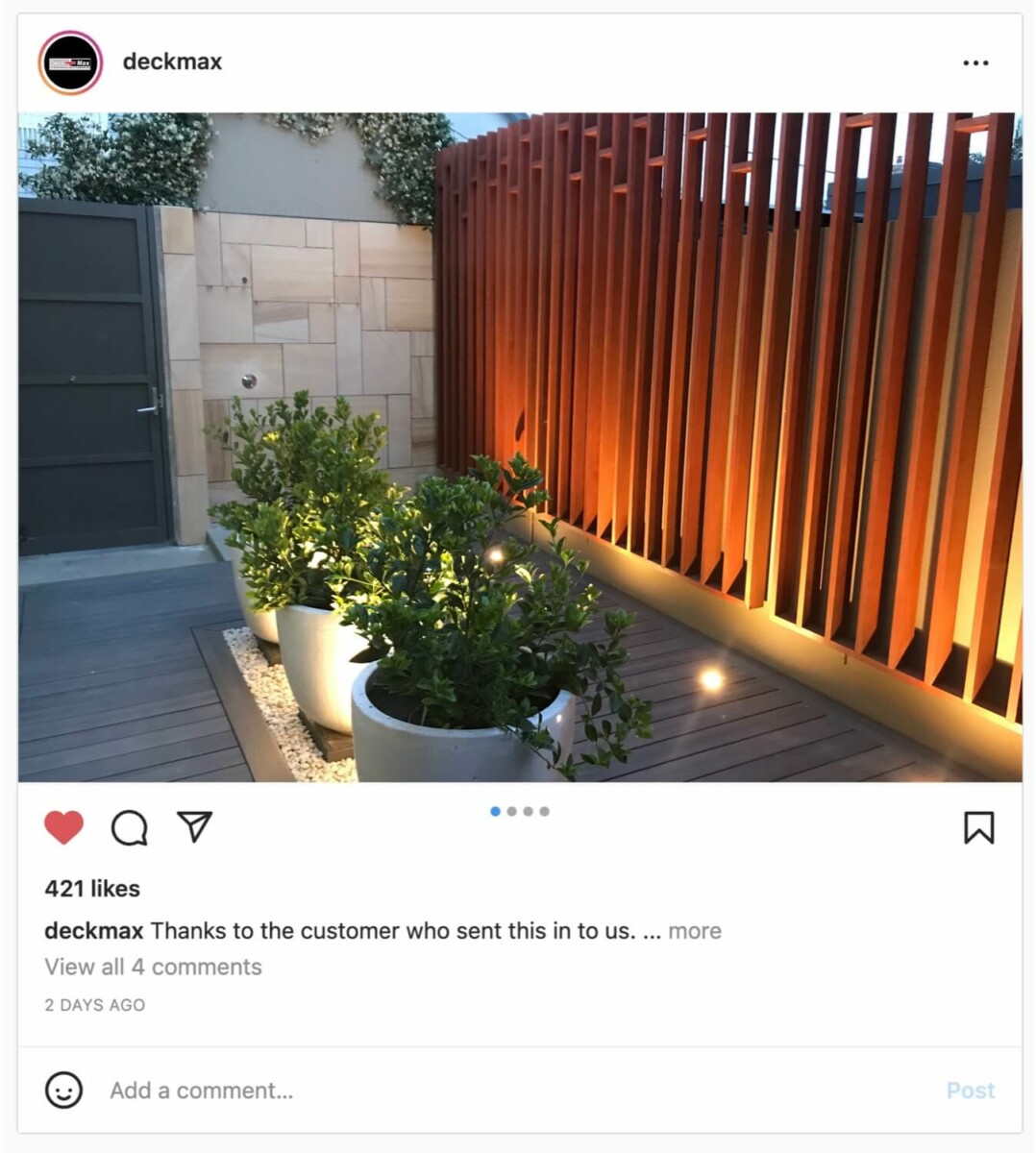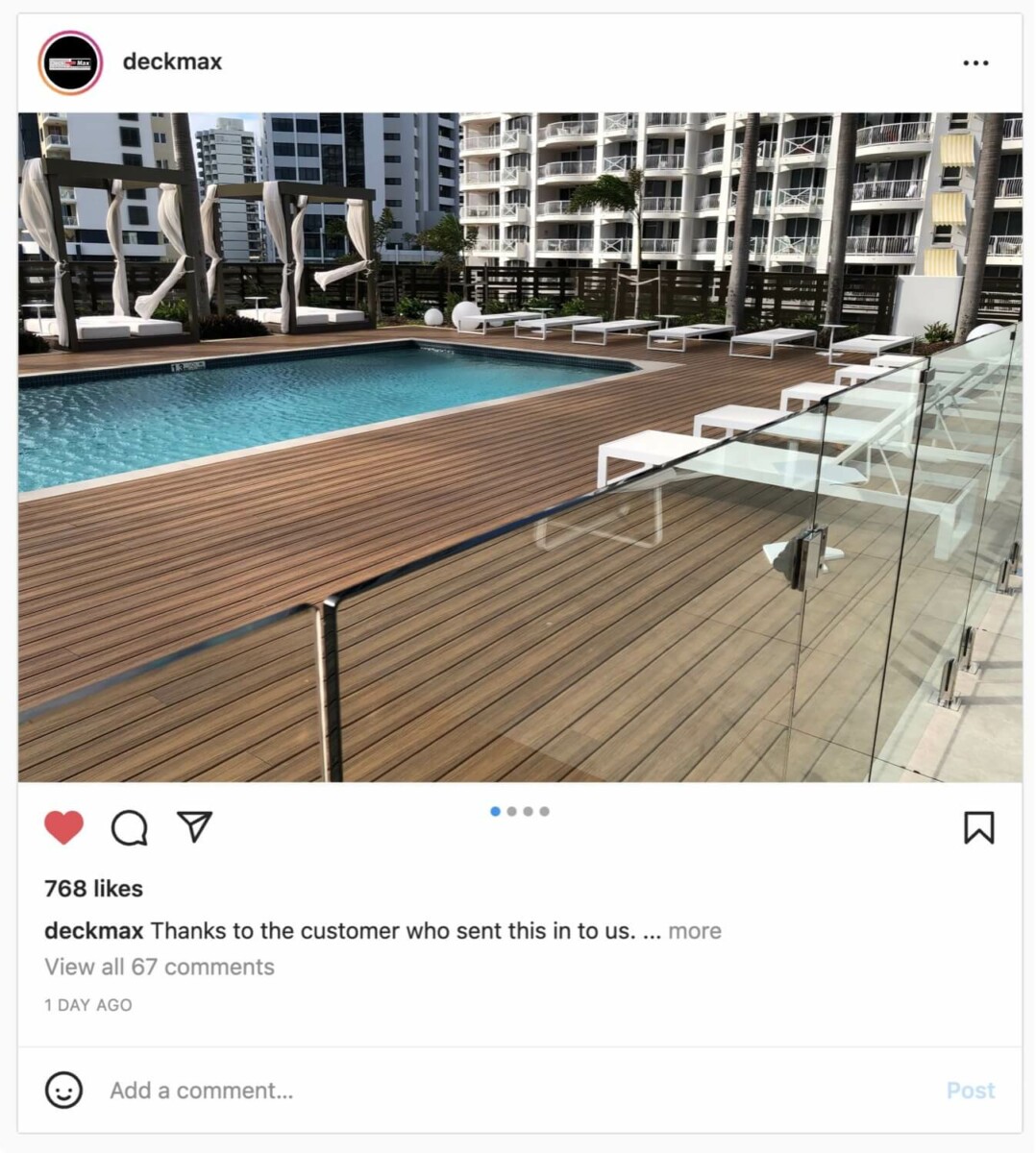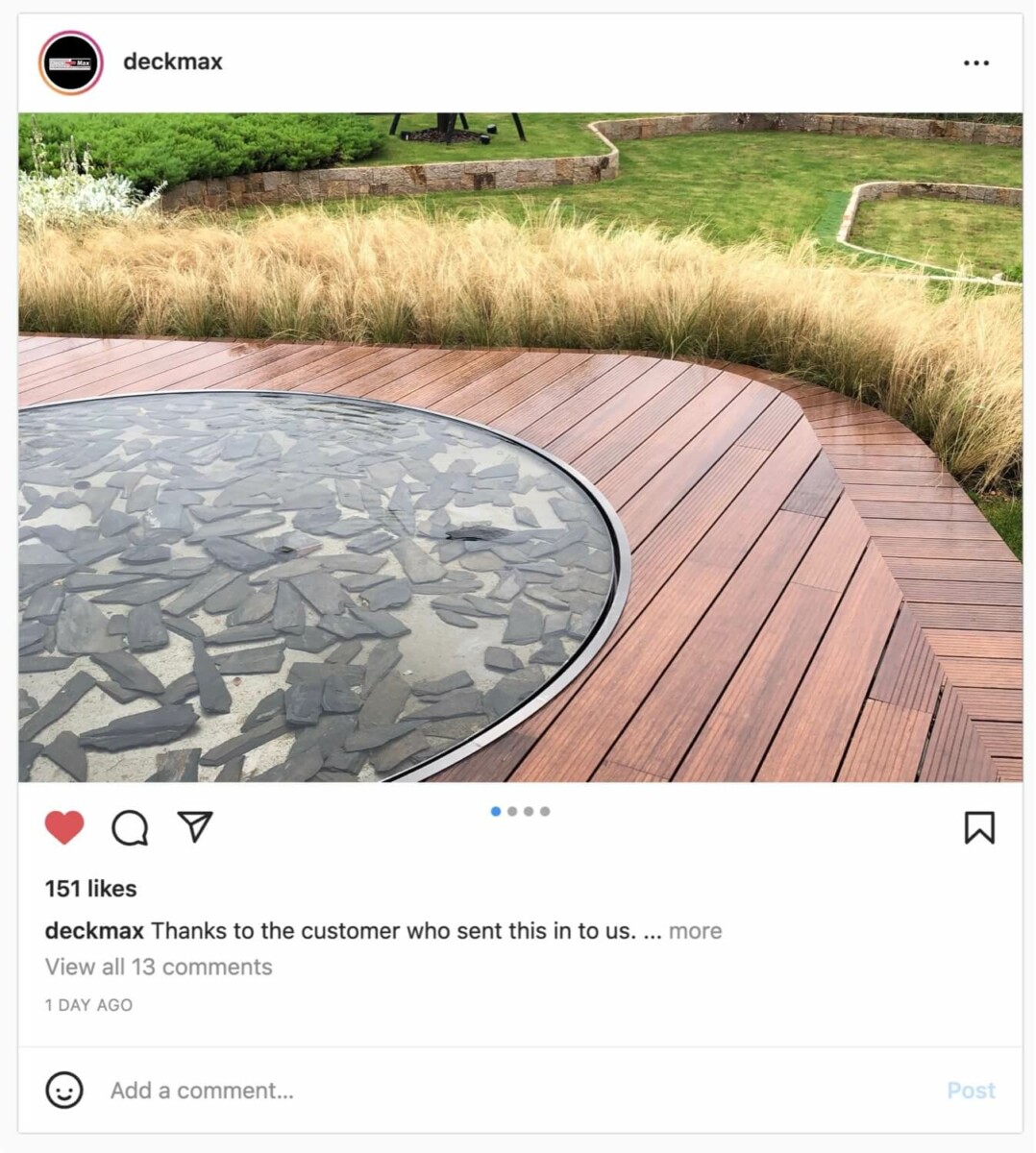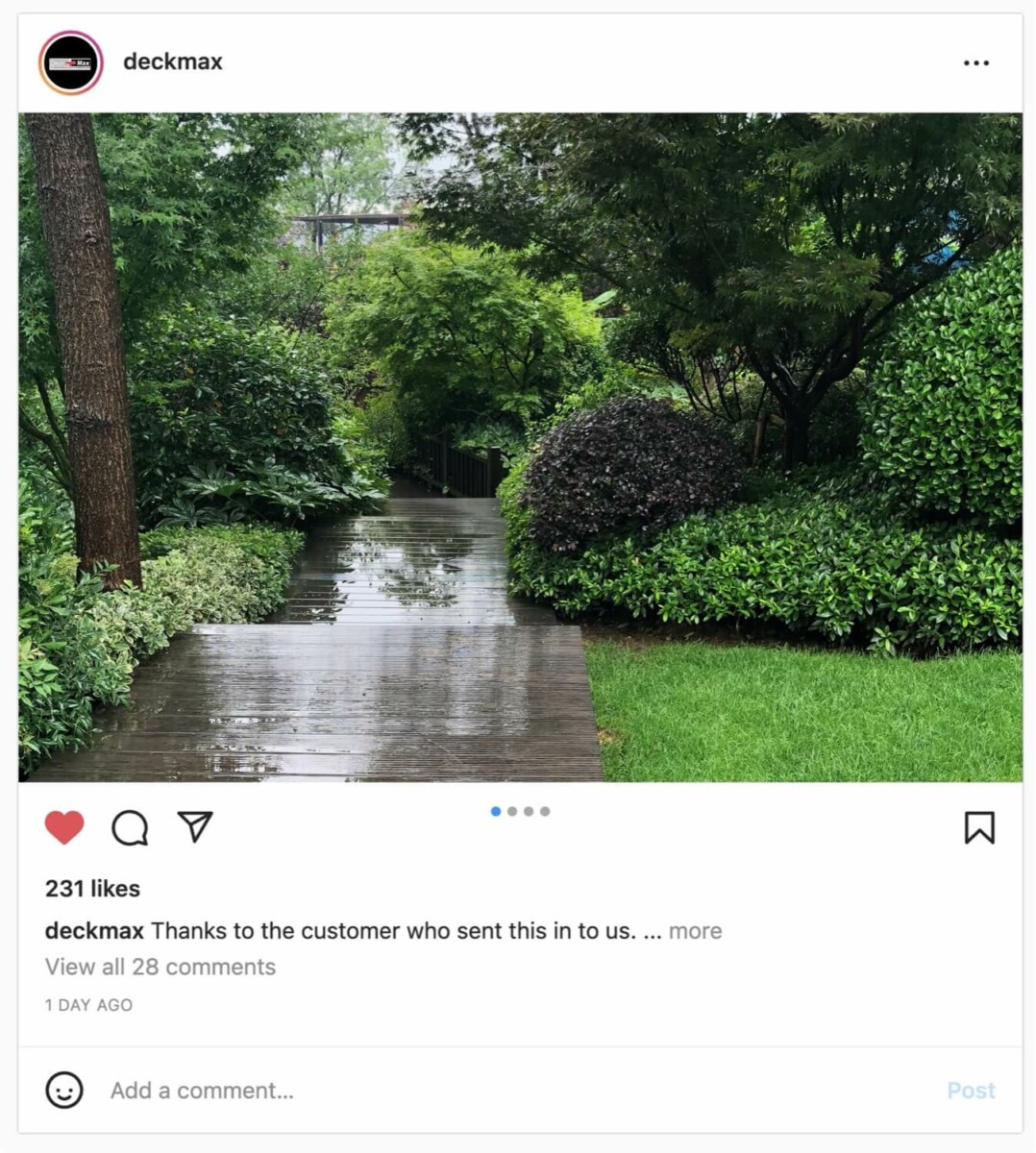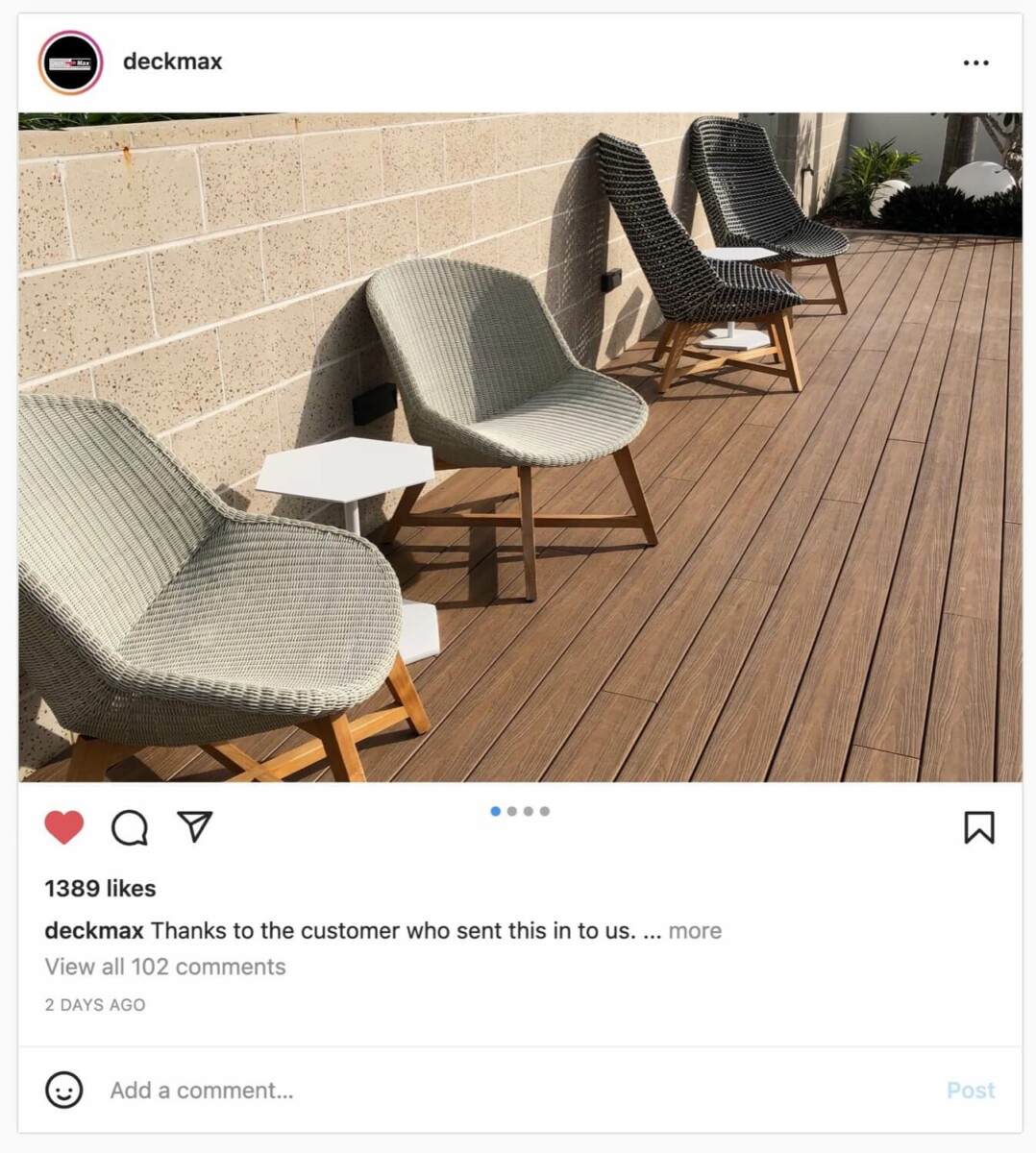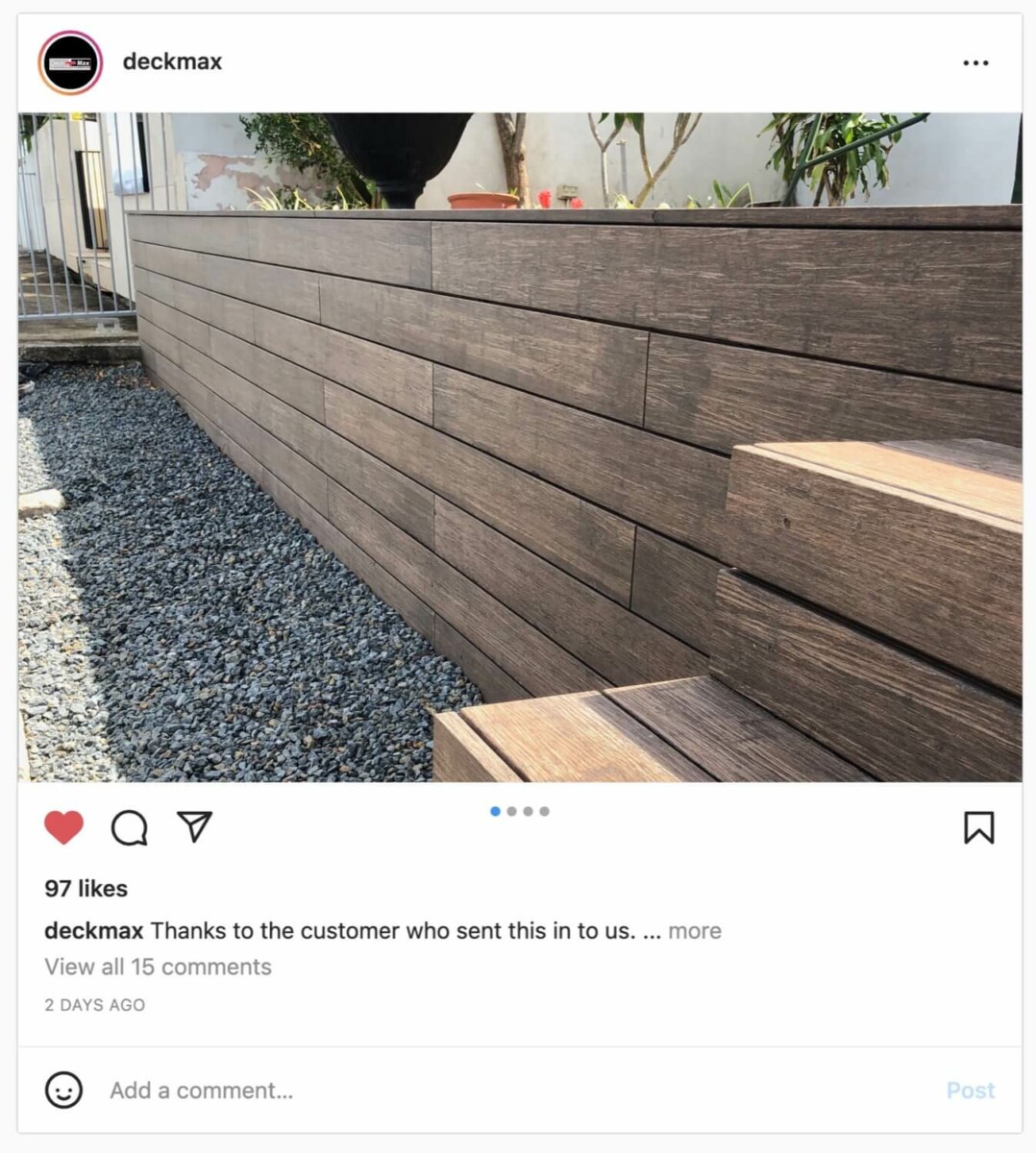 More Benefits

Composite decking that is slip resistent is ideal for areas around pools and spas or any place where water may be present. The material is also low maintenance and durable, making it a good choice for high traffic areas.

Deck-Max Composite decking is made from a mix of recycled plastic and wood fibers, making it an eco-friendly choice for your home. The material is 100% recyclable, so you can feel good about your purchase.

Decreased risk of fungus

A selection of colours in the latest trends including silver grey, teak and mahogany

Looks like real timber, but lasts longer

No risk of termites, insect infestation, splintering, cracking, warping or any other damage that might affect regular timber

Long lasting colour with minal fade <10%. Even in our harsh Australian sun.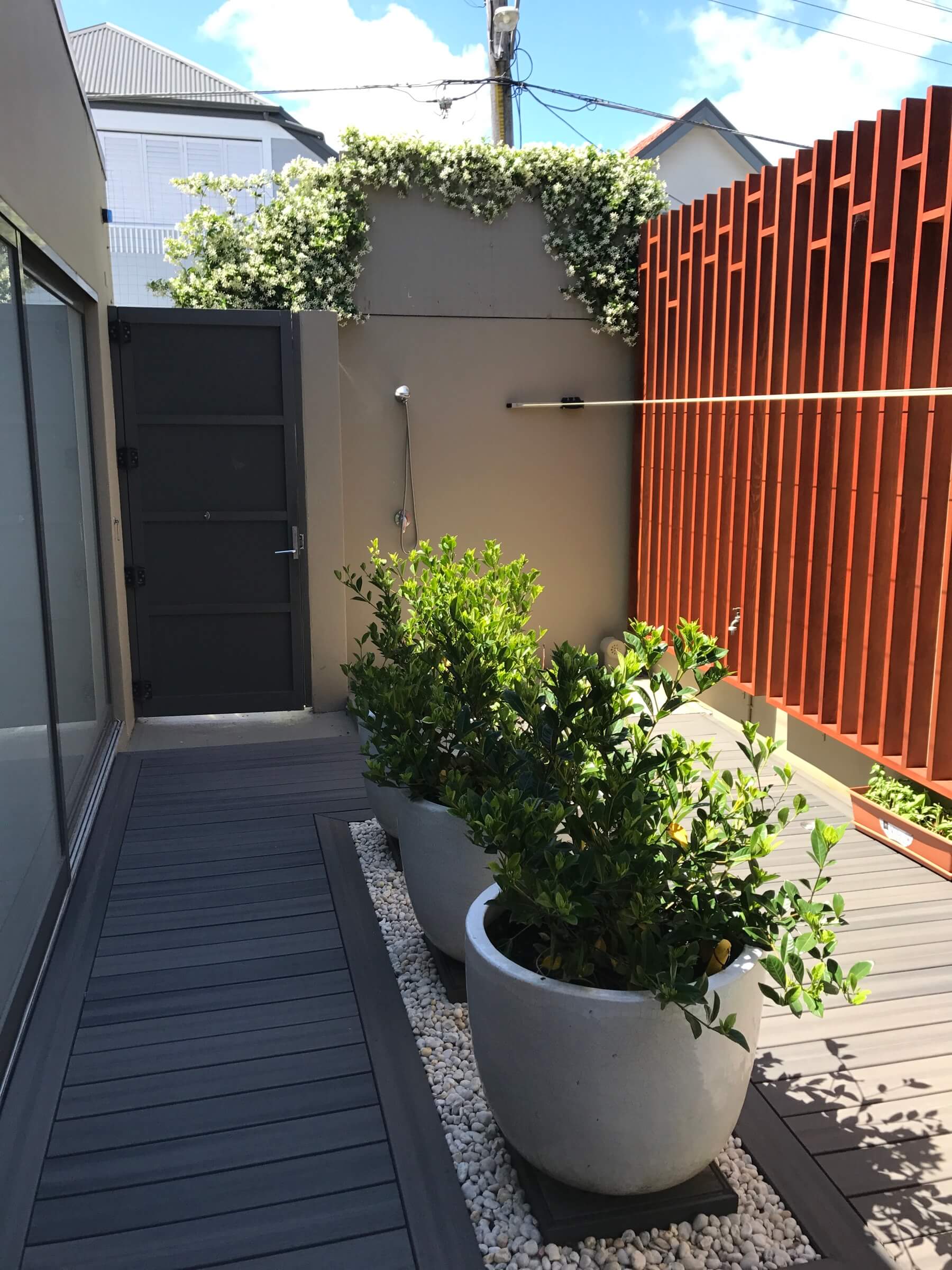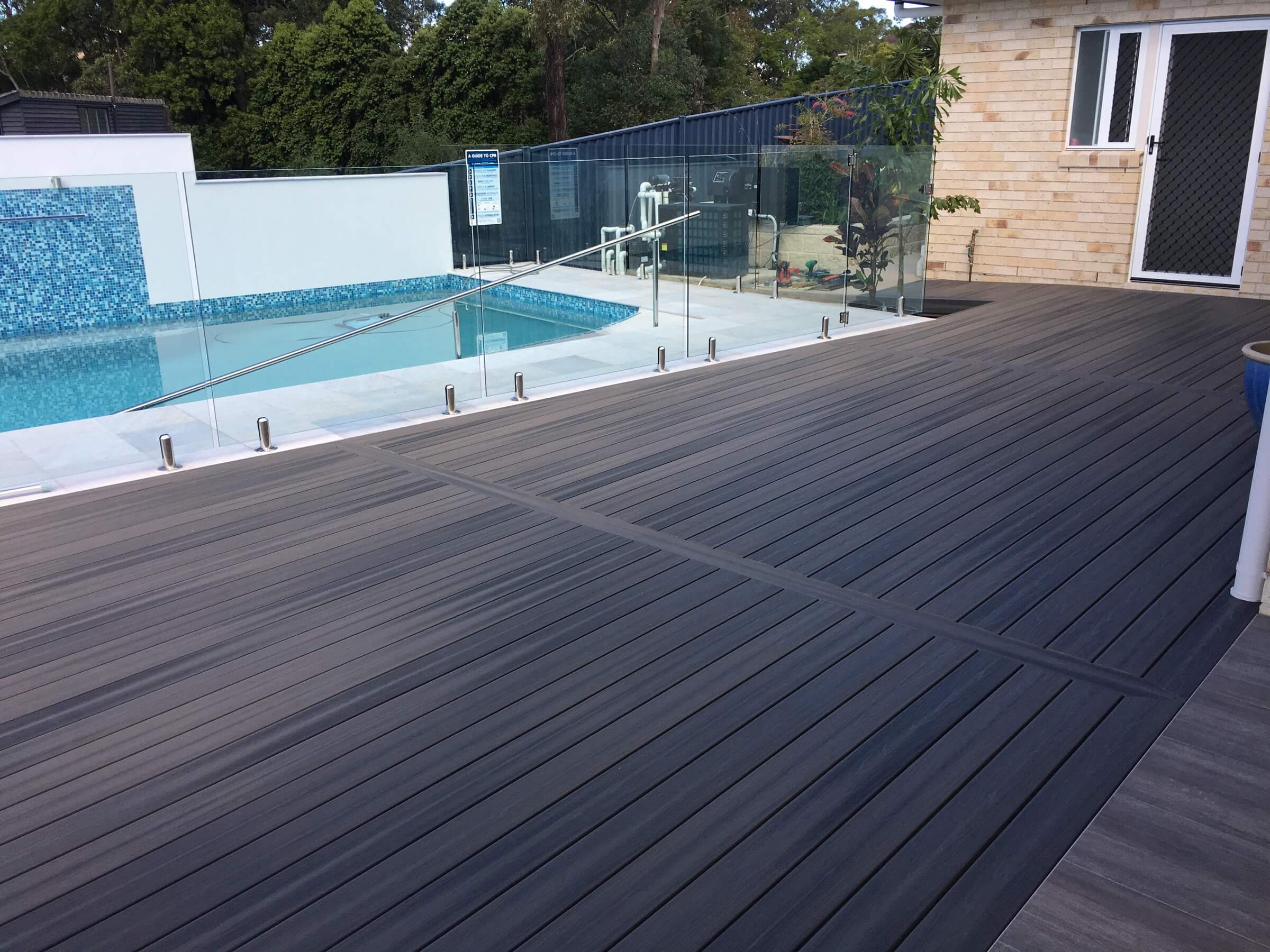 Zhu Composite

Fully Protected on all sides – Double Capped – wraps over all sides included in the groove.
Secret Fixings – no nails or screws in the surface.

Solid core construction – Very strong.

Dual Texture (wood grain and contemporary) in the surface of the decking boards.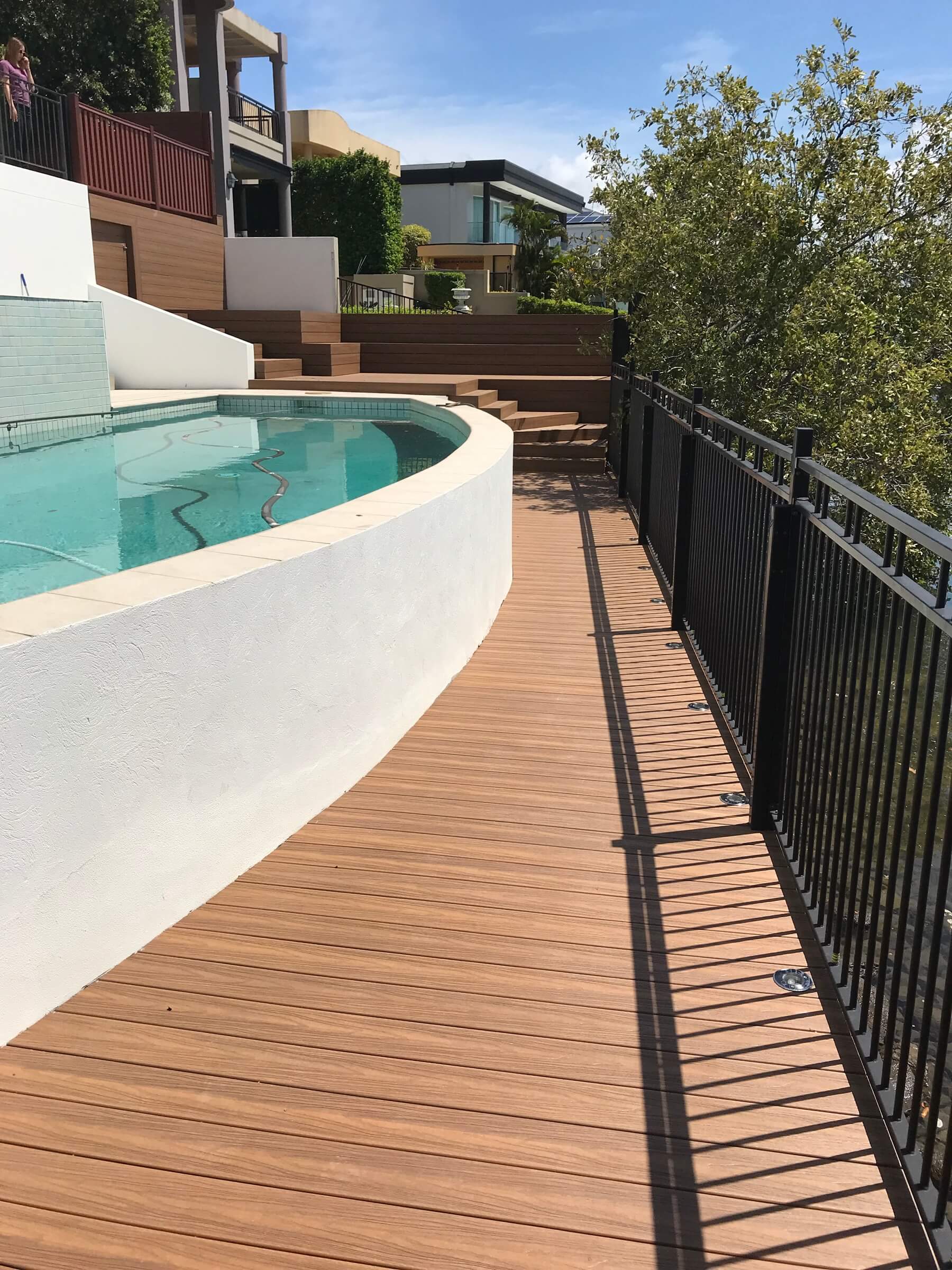 Solid Composite Benefits

Composite Decking contains recycled plastics and hardwood material (up to 90%) along with UV inhibitors for colour stability, colour additives and Biocides.

Zhu Composites are extruded with a solid colour tone - like a block of chocolate so you can clean more easily and even sand the surface as required. This solid construction is the strongest of all composite decking materials.

10 Year domestic warranty
Watch Our
Composite Videos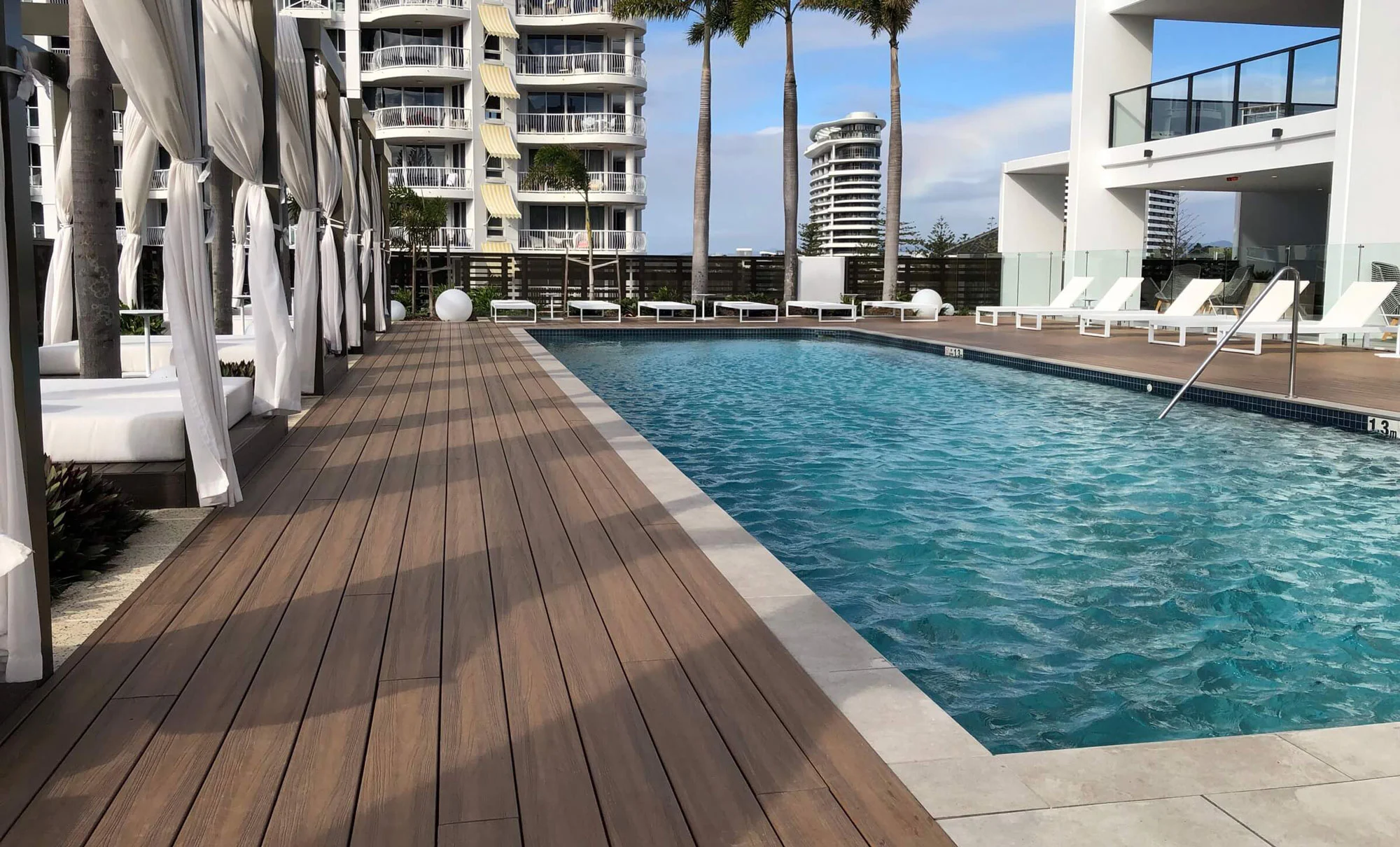 Contact our
Decking Specialists
Today!
Stunning Decks With Deck-Max Products
Or, Contact us via the form