450 mm Combo Decking Clamp
This 450mm long clamp is perfect for the installation of the decking with a 3mm metal tongue to fit into the gap to pull the boards together - see the video.
DM 4004 – 450 mm Combo Decking Clamp
PATENT PROTECTED DESIGN
This is a primary tool used to hold the board down to the joist in conjunction with pulling the boards in tight to the gap setting  while fixing the Deck-Max Clip system.
450 mm reach – will suit joist height of maximum 400mm deep
This clamp is a fantastic all-rounder clamp for multiple use with interchangeable heads for many purposes..
Grip Squeeze to apply pressure & Quick release trigger
Strongest floor clamp in this class – 180 kg / 1.8k/n clamping pressure
Soft pads to protect the deck surface
Additional information
| | |
| --- | --- |
| Weight | 1.3 kg |
| Dimensions | 70 × 24 × 4 cm |
This 450 clamp holds the decking board down to the joist while the other 2 will pull the boards together to your selected gap setting. Pack of 3 x clamps is perfect per installer.
Simply hook the end to the under side of the joist and then set over board being fixed and set clamp firm to surface.
Once in position simply squeeze the quick set grip until in position.
Set the other 450mm deck clamp in position in the same way.
Tap front of decking board using a chock of wood to protect the edge of the board – keep tapping board until it is engaged with the previous board – apply final pressure on the clamps – Hold board in position then fix decking.
Patented design – Exclusive to Deck-Max™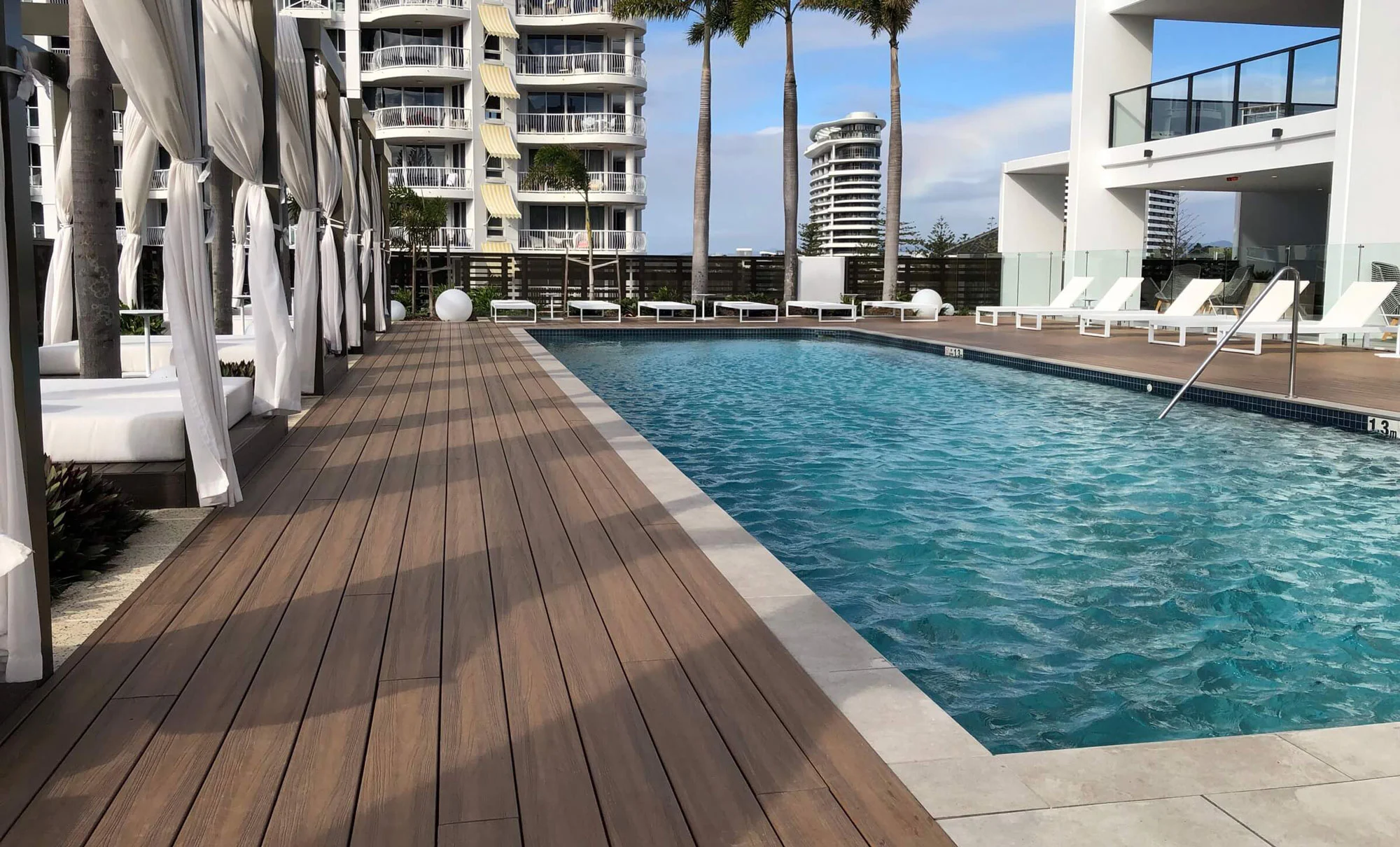 Contact our
Decking Specialists
Today!
Stunning Decks With Deck-Max Products
Or, Contact us via the form