Stainless Steel Screw - Pan Head / self drilling wood screw
Can only be purchased with Deck-Max Timber
Self Drilling Wood Screw
8 g | Self drilling Type 17 tip  | Stainless Steel | Black epoxy coated  Pan Head | # 2 square drive | 40mm
Pack of 110
Used with the Patented Deck-Max Clip System.
This item can only be used in conjunction with the "Original" Biscuit and the Deck-Max Pro Biscuit.
Self Drilling Wood Screw - 8 g | Self drilling Type 17 tip  | Stainless Steel | Black epoxy coated  Pan Head | # 2 square drive
Self Drilling Tip – self drilling pan head type 17 tip. No. 2 Square drive Black Head epoxy coated.  for use on wooden Joists – Suitable for ACQ & CCA treated timber plus all hardwood
Class 4 corrosion rated – 304 SS
Painted Black head – So you have no visible fixing in the gap when looking down between the decking boards.
Used with the Deck-Max biscuit secret fixing system.
Additional information
| | |
| --- | --- |
| Weight | .29 kg |
| Dimensions | 8 × 8 × 8 cm |
Note: Always test the drilling into the joist material chosen first as some wood used for joists vary a lot in hardness – use the 3mm drill bit provided as your pilot hole if you encounter self drilling issues. In some cases when fixing into old or Green hardwood use a 4mm drill bit – Test first then decide what is best.
DO NOT OVER TIGHTEN SCREWS – FIRM AND SECURE INTO THE REBATE OF THE BISCUIT.
This screw is not a surface fix screw.
Ideal for Pool Surrounds, Commercial Jobs, Near Beach/Coastal/Salt Air.
304 SS ids chosen as it it harder metal than 316 SS reducing the breakage of screw heads. Always use a cordless drill NOT a rattle gun / that will snap screw heads especially if you have not pre drilled into harwood or timber knots.
Buy the DM 4145 – COMBO PACK OF 2 X 100mm # 2 square drive bits. – Ideal so your vision is improved as the tip is clear of the chuck providing superior drill & eye coordination.
Purchases of extras are often required when screws are damaged or lost – because the screw count equals the biscuit count often screws are dropped on the ground, left in nail bags etc, then simply buy an extra pack as required.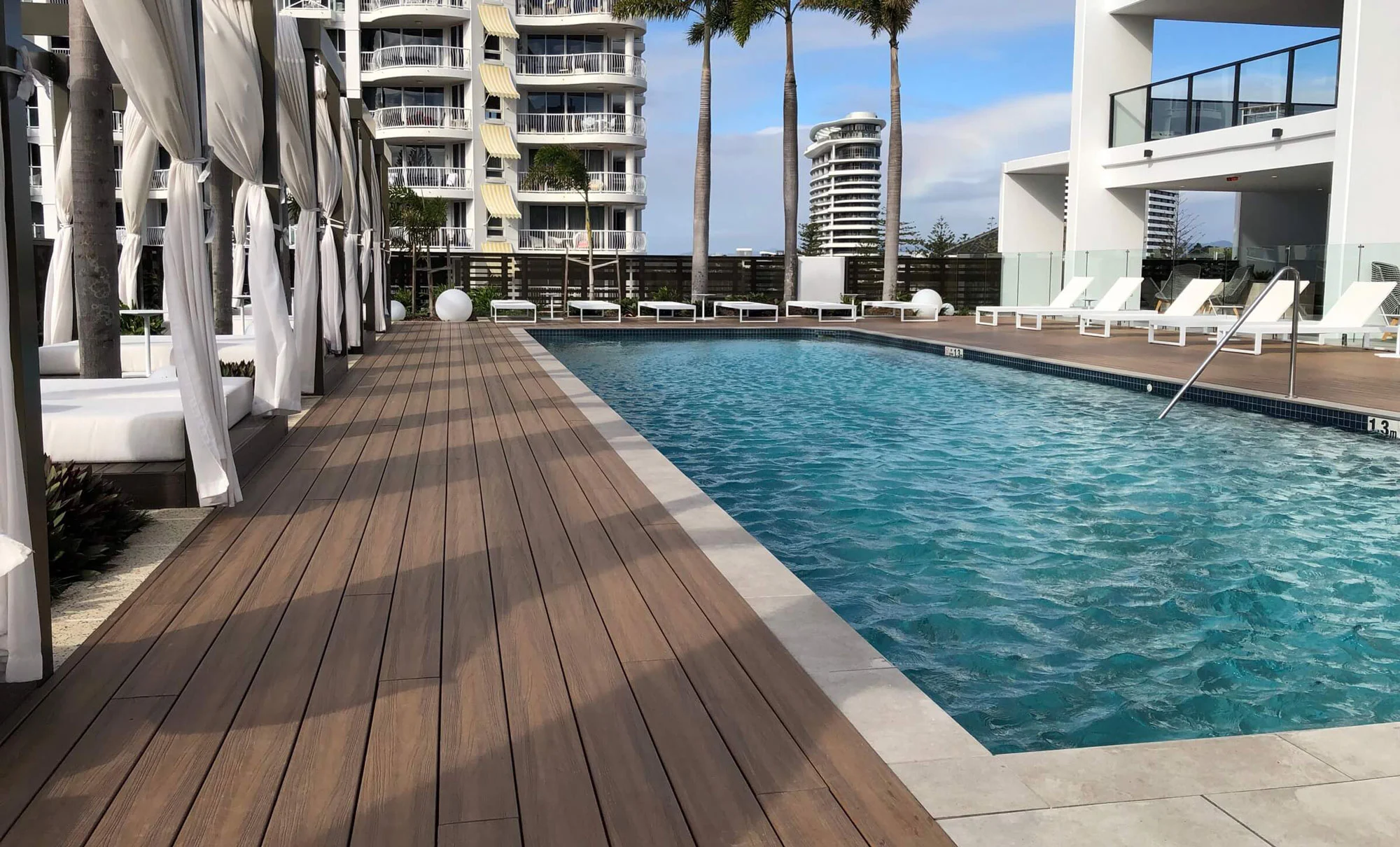 Contact our
Decking Specialists
Today!
Stunning Decks With Deck-Max Products
Or, Contact us via the form