Who doesn't want more space in their home? Having extra space easily adds value to your property. Have you ever thought of an outside decking area? Maybe you need more room for your family to hang out, entertaining guests, a peaceful escape at the end of the day, or a dining area, extra living area, and general chill space.
Having a deck can give you all of these things, without the time and expense that comes with adding an extra room or extending into loft space! It doesn't take much to turn a neglected garden space into an integral part of your home. And, a decking area doesn't just have to be limited to a space between your pool and your door. With some planning and imagination, your deck could be so much more.
Deck-Max can help you turn your unloved garden space into a decking awesome place to hang out! Here are some simple ideas to get you dreaming about the deck you could have.
Flow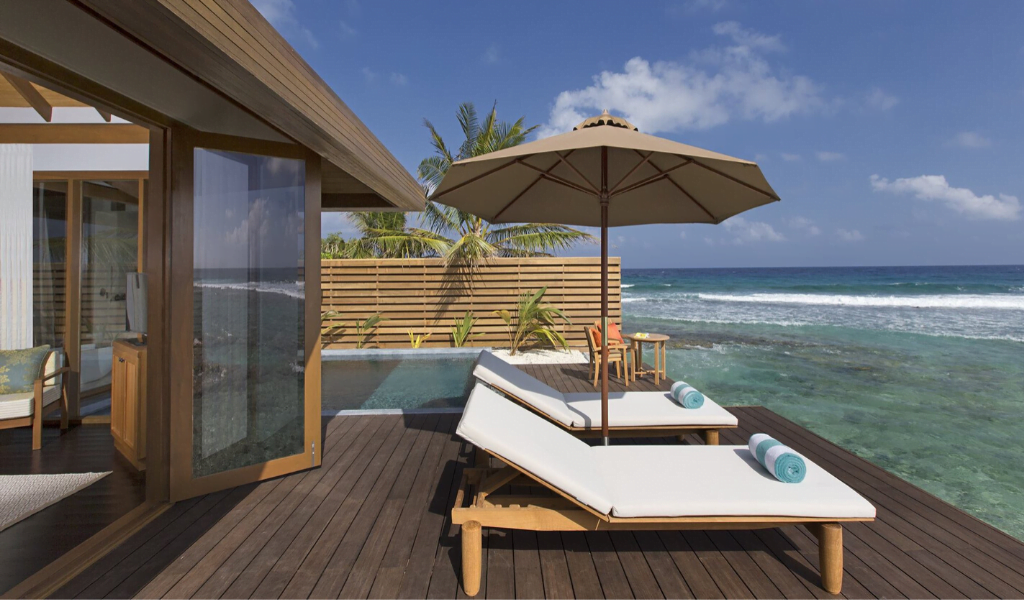 The key to making your deck the perfect nap zone, hang out and entertaining space is keeping in connection with your house. You want the inside space to flow nicely through to the outside space. A brilliant way to do this is with doors. Using glass double doors, or even bifold doors will give that flow to your home. Bifold doors create the perfect illusion. You could expand your kitchen to the outside and have an outside dining area, perfect for family dinners and entertaining guests! Or keep it casual with a BBQ and some beers. Change it up and deck it out for a more formal dinner party. You can easily change it up from an everyday use space to a special occasion venue!
Insect Proofing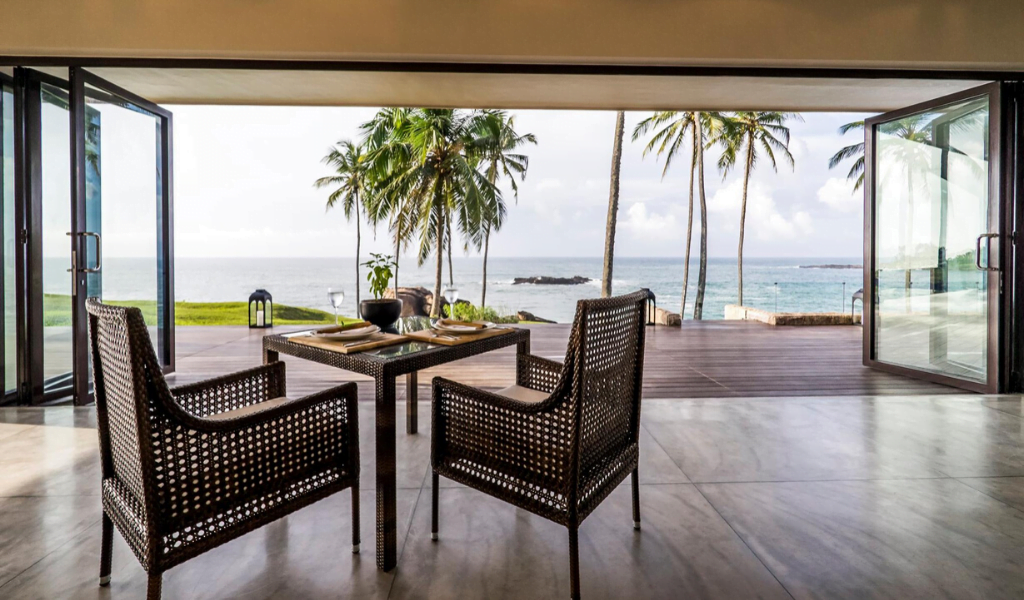 One of the issues with outside space – insects! It's enough to put off anyone from hanging outside. But, it doesn't have to be. You can easily kit out your outside space with retractable blinds, screens and drapes to keep the pesky little bugs at bay.
Rainfall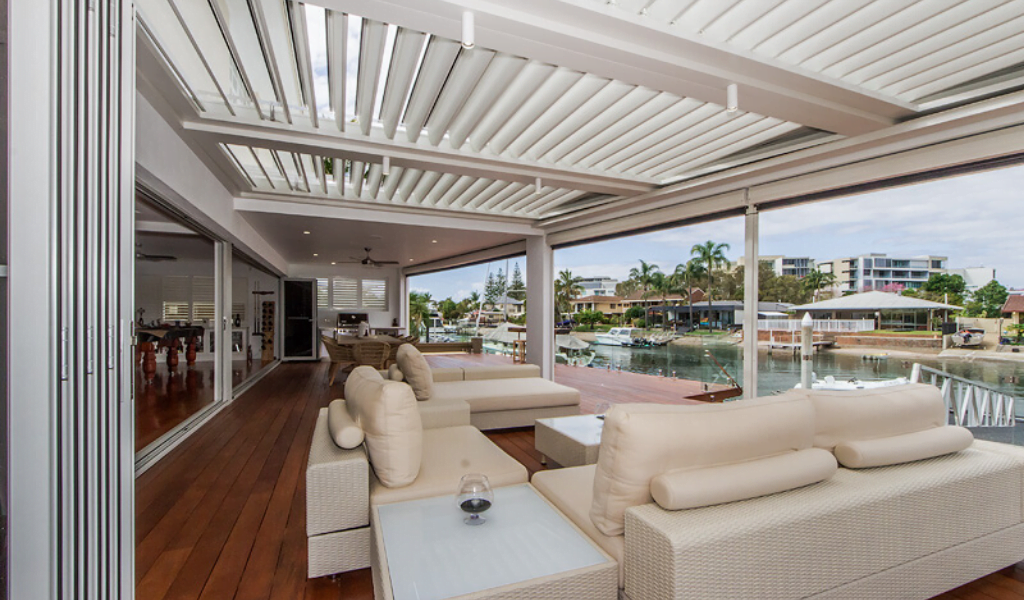 It even rains in Oz. But that doesn't mean your deck has to be out of action in the wetter months. Your deck can be used all year round, not just for your Christmas cook up! A retractable roof or canopy can easily be added to ensure your outside space stays dry, allowing your outside space to be used all year round!  
Power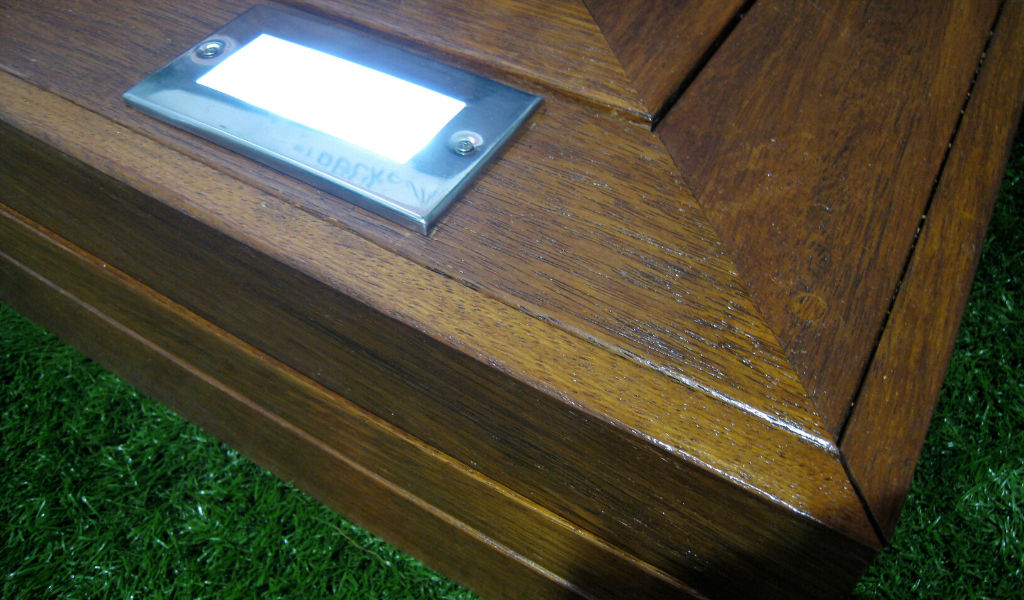 To truly turn out an outdoor space into an indoor-outdoor space, it's useful to add lighting and electrical ports. This may cost a little more but will be a good investment. You can use your deck all night long, play music, charge your phones and other devices, plus so much more. Your outside space will merge nicely into your inside space, meaning that there will be no need to venture inside, as everything you need will be right there on your deck.
Read more: Deck Design – Furniture, lighting and screening
We hope this helps you spark some ideas for your deck design.
Deck-Max™ is 100% Australian Owned and Operated and has being servicing the building industry since 1985. Deck-Max™ manufactures 100% of its products which includes quality control, product specifications, development of all designs.