Bostik Wipes
These wipes are specifically to remove any Bostik ultra set from surfaces and will generally be offered as an inclusion to your One Stop Shop package.
DM 2014 – Bostik Wipes
This is the specified method to clean up any Ultraset glue before it starts to cure.
Wipe tools and equipment etc. using the rough textured side.
For stubborn areas, lay towel on the area for a few seconds to absorb unwanted material into the towel.
Clean hands, tools and surface areas.
The plastic container holds 70 wipes in a self-contained unit in a roll format. Seal lid to preserve moisture.
Additional information
| | |
| --- | --- |
| Weight | .925 kg |
| Dimensions | 22 × 12 × 12 cm |
This item is also a very good allround cleaner for grease however it is especially suited to this oily based glue .
No rinsing , no drying, no residue – get onto it fast so the oil does not penetrate the decking.
The tip to minimize the glue spills is to only apply enough for each board and no more during the assembly process of the decking.
Cut the nozzle back to say a 10mm diam opening and this reduces the run out after each application – Be sure to back off the pressure trigger each time so it does not pour out between applications.
Do not get glue on clamps or tools as when used again they can transfer the glue to other locations – this glue takes 12 to 24 hrs to cure.
DO NOT leave on thinking you will clean off after it cures – as the oil residue from the curing glue will transfer to the boards and leave an oil mark.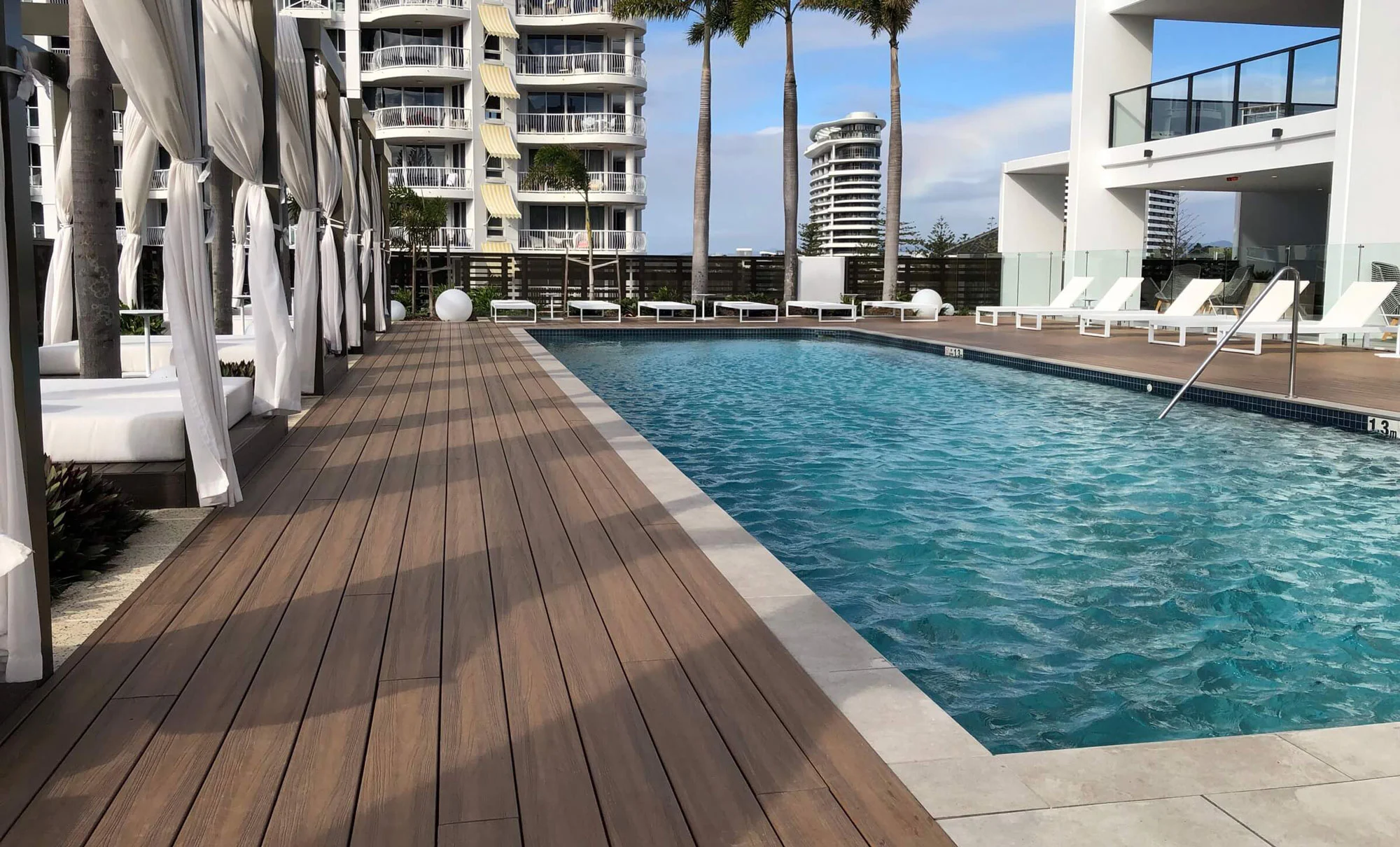 Contact our
Decking Specialists
Today!
Stunning Decks With Deck-Max Products
Or, Contact us via the form